Do all the things like ++ or -- rants, post your own rants, comment on others' rants and build your customized dev avatar
Sign Up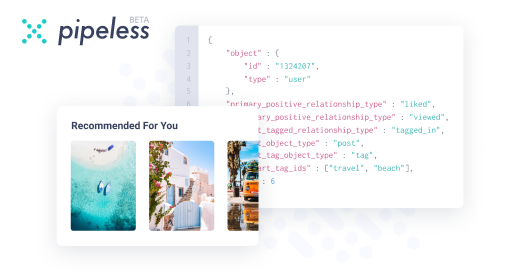 From the creators of devRant, Pipeless lets you power real-time personalized recommendations and activity feeds using a simple API
Learn More
Been there 😡

And before anyone asks, yes, they are still alive. Unfortunately.

219d

I feel like I live in another world and that's probably true. I've only really seen one situation where I thought someone was being harassed at work. But the stories are shockingly common.

Different worlds depending on who you are. Not fair.

219d

my friends co worker was harrassing her.
one day, he touch her hand in lift. she smiled and hold his hand.
both come in office he was happy and he was sitting in his cubical.
my friends cubical was away.
when he was busy in his work. she simply came to his back and hit his head with power bank.

moral of the story
FIGHT DON'T RUN
😂😂

219d

I hate how stuff like this aren't taken seriously. Unless they grab your crotch, everyone would rather excuse the other for being too friendly or "just joking".

I grabbed the guy's stomach, clutched it hard, and pulled it while imagining his intestines coming out. Sometimes I would grab a packaging tape, put it on his hairy arm, and tear it out fast. Hey, this is me being friendly. This is my joke. Laugh.

219d

@Root

reals. Not even necessarily the old creepy guys either. I've had a young coworker hit on me aggressively while I was just trying to do my fucking job. Don't touch your female coworkers it's creepy. Actually just don't touch any of your coworkers. Anything more than a handshake or a heimlich maneuver if necessary is too much.

219d

Tell HR to tell him you're not interested. It will cause enough commotion to get him to stop.

I had a coworker stalk me online (we were all remote) and creepily share all of the photos he found of me, and all of the info he learned. Like "OMG, I didn't know you lived in ____ when you were 8!" or "wow you look hot in this photo. You should take more." He would also follow me on social media, forums, etc. No matter what I said or did, he just would not stop. He dredged up photos from places I barely remembered using, from friends' profiles, etc.

The people who believed me couldn't help, and those that could help didn't believe me and usually didn't even seem to care.

I ended up changing my email, deleting my social media accounts, and deleting everything I could find online just to try to get away from him. Everything that tied my online and personal life. It was never enough.

I also did everything I could to get him fired, but indirectly so he wouldn't target me out of revenge. I eventually succeeded, and several weeks after that he finally gave up and left me alone. At least mostly; he bothered me on and off for a year or so before finally disappearing.

All of this started a few years after I started being more open online. While growing up I never had any privacy, and needed to hide everything I could from my controlling and abusive parents. They would go through my backpack, drawers, closet, computer, etc. and confront me about whatever they found or suspected, twist my words, blackmail me, etc. After I basically ran away from them, it took a lot of time and effort and coaxing from friends to open up after that. And a couple years after I felt a little more comfortable, stalkerboy showed up. It was just enough time to have a lot of personal info available, and more than enough to make me flee to the nearest rock and never look back.

I've had uncomfortable encounters with coworkers in person, too, but none of them were as bad as him.

And you know what's funny? I can't remember his name. And that's okay because I really don't want to.

219d

@Root

I hate people like this. Same reasons I find it hard to open a social media account. Stalkers make it hard to live life or connect with other people. The annoying thing is when you tell these to people, they just say "Well, just ignore them, live your life" because they've never experienced the psychological torture of someone watching YOU, targetting YOU, becoming obsessed with YOU. Like somehow it's your fault that YOU can't deal with it and get over it.

Combine that with being isolated as a child or having fucked up parents who watched and controlled you all the time, it's not easy to ignore. Fuck these people.

219d

Some people really do deserve to get thrown hot coffee in their face or what is worst.

I find it really scary that your workplace seems to let this slide, that pretty fucked up.

219d

It's a terrifying problem.

Be it a stalker, sexual harrassment or "I don't have any boundaries so I don't need to respect anyones boundaries" scum.

-.-

219d

Ah yes... we had a dude at daytime spending as well...

would sexually harass all the women at work...

Management didn't do anything because "you know he can't help it" (guy literally had an IQ score of less than 70).

At some point, I just punched him in the face.

And then just brushed it off: "You know I can't help it" (I was known for my losing my temper).

God I hate it when people just can't take a no --'

184d

@mcfly I became unemployed shortly after getting married. I worked in a tech support call centre. I had one red-hat that would call me into the listening room for stupid reasons. She started to tell me how she listened to all of my calls and would touch herself to my voice and etc. I told her I'm not interested, married, and that she needed to drop it. Then she called me in and started to try to grope me while standing between me and the door forcing me to make physical contact to get past her. I complained to the floor manager and the floor manager said, "You are a man literally twice her size. She isn't any threat to you whatsoever." I tried some other things with HR but got no traction. I quit my job that we badly needed to pay off our wedding debt. That situation made for a painful start to my married life.

182d

@irene

should've made recordings and threatened the HR that you'd send that to news and media. I'm sorry it happened to you. Next time tho, gather enough evidence to sue her ass, and the HR asses. This behavior is unacceptable regardless of gender.

182d

@NoMad

It was causing some friction and concern in my marriage because my wife couldn't wrap her head around a woman doing those things so brazenly without some kind of instigation on my part. So it was a choice: make money and have lots of destabilizing drama, or financial uncertainty lean on the "for richer or poorer" vow. So we decided to take the one that was the best for us long term. I would have fought if it was only my opinion that mattered. We would have even come to a different decision year two of our marriage.