Do all the things like ++ or -- rants, post your own rants, comment on others' rants and build your customized dev avatar
Sign Up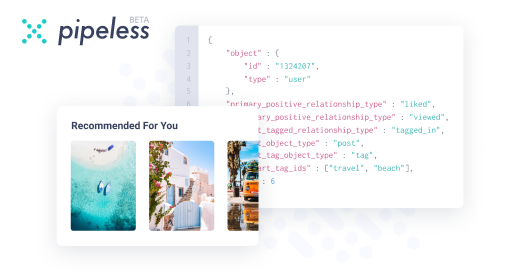 From the creators of devRant, Pipeless lets you power real-time personalized recommendations and activity feeds using a simple API
Learn More
Can you at least give the proper fucking authorship ? This is from reddit

@-pthread

Imagine creating something and someone steals it basically without giving you credit.

Like seriously. When you get something from reddit or from someone else then give fucking credit. If someone didn't give you credit for your work you would be angry. No I'm not the creator but I had people stealing my work from me and taking full credit for it. And yes it sucks.

But hey at least it's not repost.

@Haxk20

Well I am the author of this meme.

@-pthread

are you ? Interesting that I saw it on reddit under completely different username.

And yes im not a moron and i checked if that post i saw it on was a repost or not. AND SURPRISE IT WASNT.

214d

Isn't the author that Gabrielle Petronella?

@Haxk20

You mean that Twitter had stolen it from Reddit or what? Then we could you please share the Reddit timestamp to compare it with the Twitter one.

And indeed it seems like twitter stole it from reddit

@-pthread

If i may ask where are you from BTW ?

@Haxk20

Still not as bad as a certain site, the name of which starts with 9, which has people who are paid to sit down and farm reddit and 4chan for content, then watermark it as their own.

People bitching about authorship of memes on a semi-anonymous forum... lol

@kamen

Damn. But like this is shit that someone is pretending to be someone else.

The point why i asked him where he was from was because gabro has italy as his location. It would not make sense to not share location when he literally said its him that created the meme.

@Demolishun

I dont mind the stealing. But to be pretending to be someone who isnt ? Yeah that is fucking rude as fuck

@-pthread

Are you an idiot ? IDK YOUR location. I know gabriels one tho. Italy.

VPN isnt gotta solve shit here.

But you just proved you are not gabriel.

So thank you for proving my point.

At least dont say you are the fucking creator of the meme when you are not.

Stealing meme is fine. All reddit does it. But saying you are someone you are not ?

Thats getting into the law terittory.

@Haxk20

So:

Twitter post happens (maybe stolen, maybe not).

Random Redditor posts Twitter post.

This rant also shares the Twitter post in the same manner.

I don't see any reason for giving Reddit credit for posting a Twitter post befor you did on another platform. The alleged OP is still the Twitter account displayed (therefore credited) in the image.

The phrase "The bots are taking over" is widely used, so no credit needed here.

But hey man. Its ok. Just really dont say you are someone who you are not next time please.

Because you do realize thats illegal as fuck right ?

@Haxk20

I fill out requests for contract tracing with my governors name and office number. I never claim to be the governor however. I just figure he would want to know.

@p100sch

again not the point. Stealing the fucking meme is fine. As i said. Half of the reddit if not more does it. But taking someones else name and saying its you ?

I guess you know thats illegal.

But hey lets forget about it. After all we dont really know its not really him even tho its sketchy AF.

Im not the creator so i should have not even gone on such a huge rant here. So sorry for that.

@Haxk20

Some places in the USA require information about people visiting businesses. In some states this is mandated, others it is requested. In my state it is requested and not required from some places. This is intended to track people who get corona so they can notify patrons who may have visited at the same time.

@Demolishun

Well and i thought we had good corona preparation against it here. But damn that would be usefull here as some people decided that wearing the mask is not gonna help you because corona is just the flu and etc BS.

@Haxk20

Yes, it's illegal to insult and harass someone. I am going to fill a lawsuit against you.

@Haxk20

You claimed that proper authorship was not credited and claimed that a Redditor was the author. The Reddit post you then reference is just a image of the same tweet shown here and then you change the subject to the clame of being the author of the tweet that was made long after you initial accusation.

The initial claim was wrong, now admit it and we can try to find out if the claim of authorship of the tweet is true by replying to the tweet or a dm.

@-pthread

Tell me how am i harassing you exactly ?

And even i said its fine that you grabbed it from someone.

Also yes i called you idiot. Yes im sorry for that. I should not have done that. So again sorry for everything that may have touched you.

@-pthread

Just don't. You have 0 chance to win this one.

@p100sch

Yes i admit that claim was wrong.

@p100sch

Also i mean we can reply to it. But we are not lawyers. At least im not. And also i have better ideas to spend time then looking and replying to some tweet if the authorship is correct.

As i said im not the author and i should not care.

@Haxk20

I would like to thank you for entertaining us. But seriously dude "why so serious?" I just shared this meme because it was funny. Would you like me to do research on origin of meme before sharing it? And as you said author is Gabrielle okay. Can't you see that on meme? Do I need to mention his name? I was trolling you because you were trolling me. You just want to sound right. In reality we are all just animals in a pit.

@Tr33

and there are people like this guy who always say this is old tell me something new. Just don't see it. See another meme.

@-pthread

Well i do have to agree with the last sentence there.

Again sorry.

As i said. I sometimes have bad day (today)

im still mad as fuck because i have bug i cant fucking figure out how to fix.

My laptop nearly died and i missed a bus to uni today. So yeah shitty day.

Tho that reminds me. It would be good to rant on that laptop in a rant.

Again sorry mate.

Now punch each other in the face and go have a drink together! ;-) Its these bonding moments...

@Haxk20

No problem dude. I had my fair share of fun with this rant. I hope you catch your bug.

Thank goodness the meme police ensured that this meme was properly licensed according to US Copyright law. I was starting to get worried.

214d

@timothyfarrow

Indeed, I really hate when shitty arse memes (and memes in general) are posted somewhere else uncredited. Its just not right man.

214d

- Bread
- Turkey
- Ham
- Mayonnaise
- Salat
- Condoms
- don't forget to greet the cashier who winks at you every time

208d

What about code we all grab from StackOverflow then? So many code bases would double in size from the sheer amount of "Copied from StackOverflow" comments 😂

198d

It's called devops

177d

I found the source!