Do all the things like ++ or -- rants, post your own rants, comment on others' rants and build your customized dev avatar
Sign Up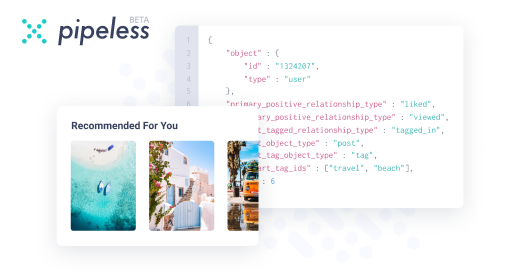 From the creators of devRant, Pipeless lets you power real-time personalized recommendations and activity feeds using a simple API
Learn More
People need to get with it. As far as lossy images, webp is way better than jpg.

204d

LOL this is an underrated rant.

@SortOfTested

It has even transparency with lossy compression - best of PNG and JPG!

204d

I'm still confused about how there are like 70 new and better JPEG standards and none of them get used anywhere and we still have to rely on the original DCT2 based format from 1992

Still wondering why we should support Mozilla and its fight against web standard s monopoly?

@wicho

Webp didn't come from Mozilla, but from Google, and the only blocking party has been Apple. Even they caved in, and the new Safari will support Webp, finally.

OK, MS didn't support it in IE either, but that's because they were phasing out IE anyway.

204d

@Fast-Nop

I mean JPEG 2000 is standardized in ISO 15444, and I'm pretty sure the other formats are part of an ISO too

*conspiracy time*

the only reason they don't take off is that web browsers only support like 3 formats.

And then they start making their own formats like APNG or WebP pushing them as new standards.

@LotsOfCaffeine

Patents are meant to cut off competition from catching up. For proprietary products, this means isolation "at the top", which is what this is about.

The downside of this isolation is lack of interoperability: nobody else uses them because that would cost licence fees, and since nobody is using them, software manufacturers don't see the point of paying the licence fees.

Also note that being in an ISO standard does not imply being free of patent claims.

204d

Y'all just wait until Google deprecates .webp and replaces it with .webp+ for Google Business Apps users and .webmeme, .webart, .weblandscape, .webportrait for everyone else (all of which will be later deprecated and replaced by .webp2 and .webmemeS).

@theKarlisK

The webp code is released under a BSD style licence. Google cannot just "deprecate" it because other programs (e.g. Gimp) can't be forced to remove support.

@Fast-Nop

I didn't word it right, I wanted to day that we all should support Mozilla's fight for open non monopolistic standards

@wicho

Yeah I would, but since they have also a habit of fighting their users, I surrendered and ditched FF years ago.

The only other software manufacturer that I met with a similar amount of mistrust as Mozilla was Microsoft - and I got rid of them, too.

@wicho @Fast-Nop

My problem with mozilla will always be a low key distrust. I like what they do, but I still remember scraping together $$$ I didn't have to buy a fucking browser, and how they absolutely raped schools.

Mozilla is the library funded by the robber baron trying to whitewash his reputation (shortly) before he dies.

"Don't worry; I snorted all the cocaine for you." - Mo Zilla

@SortOfTested

Mozilla's shady attempt at DNS over https with Cloudflare just made me more wary of them.

But it's also that they axed the main selling point of FF, its flexibility, and turned it into a Chrome-alike.

Before that, their stupid GUI fuckeries where I already had gone for the ESR version. By the time Mozilla's crap hit the ESR, the community had already invested enough work to reverse it.

I read every FF update log to find out whether I should do it, or whether they intended to screw me. After switching to Vivaldi, I realised that this isn't normal at all.

FF was good, but Mozilla has become a bunch of completely deluded assholes.

Holy F, which browser should I use then? Epiphany?

@wicho

Sure, it derives from Chromium. But at least, they don't try shady shit like DNS over Cloudflare, and they don't make war on their users.

I won't support a different browser engine if in return, I'd have to put up with the Mozilla wankers.

203d

@Fast-Nop

it was but a jab at Google pushing out new things then dropping any and all support/maintenance the release new things with different name but with the same (or partially the same) functionality.

203d

@Fast-Nop

DoH is default only in the States... Not to mention you can turn it off so I don't understand the uproar

@vigidis

Sneaking in shit that "you can turn off" is a dark pattern.

Most users won't because they don't understand what it's about, which is why they made the mistake to trust Mozilla to guard their privacy in the first place.

203d

@SortOfTested

could you point me to an article or something related, I don't know what to google for

203d

@Fast-Nop

wait what? How is DoH worse than not having it for the average user?

@vigidis

The problem isn't DoH. The problem is Mozilla's idea of centralising it in Cloudflare.

Especially because it's not only centralised, it's also a US company and therefore susceptible to the USSR style "secret courts" and blackmail letter shit that the US have sunken to.

@c3r38r170

lmfao glad you appreciate, everyone else kinda went off topic 🤣🤣🤣

@SortOfTested

yes but EVEN GOOGLE SLIDES DOESNT SUPPORT WEBP, NOTHING SUPPORTS WEBP EXCEPT GOOGLE CHROME, it just means you have to convert every webp image you download into PNG, chrome should have a built in save as .PNG option for webp files, literally noone supports webp except chrome

201d

@lopu

FF supports Webp, too, and even Safari is just about to support it.

Like it's no good if browsers support it but nothing else, not even filesystems like Mac or windows

201d

@lopu

What? GIMP can write and read Webp. Also, file systems have nothing to do with the file content format.

200d

@Fast-Nop

please tell me more about that shady stuff Mozilla did. What's this all about?

200d

@uyouthe Original problem: DNS queries aren't protected. Your ISP (or Wifi hotspot) can see which ones you are requesting, and they can manipulate the answers.

Solutions: DNSSEC, but that's not widespread, or just tunnel the DNS query inside the well-supported HTTPS as payload, which is DoH (DNS over HTTPS).

New problem: what's the endpoint for your DoH? And here Mozilla decided to use Cloudflare.

Which means that Cloudflare is now in the position of the ISP or Wifi provider, AND that it can even aggregate the DNS queries and do whatever with that tracking database, AND that it's creating a central point of failure, AND (if rolled out for non US users) it does so by suddenly involving a US company.

200d

@Fast-Nop

THEY ACTUALLY DID IT? Fucking cloudflare is in my fucking Firefox and I don't even know this? How dare they?

200d

@uyouthe If I got that right, that's not rolled out to you (at least for now) because you're not in the US. But that was only because this move earned them an immediate shitstorm.