Do all the things like ++ or -- rants, post your own rants, comment on others' rants and build your customized dev avatar
Sign Up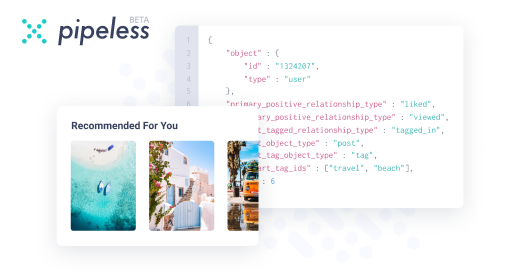 From the creators of devRant, Pipeless lets you power real-time personalized recommendations and activity feeds using a simple API
Learn More
59d

Use intellij idea, it's awesome

Who still uses Eclipse?! Is that some kind of company policy?!

59d

Yes, it's the compaany tech stack. My previous attempt at introducing IntelliJ als the primary IDE was not met with success.

59d

Eclipse for Java rocks!

But for other languages it really does suck

59d

What year is it?

59d

+1 for creative cursing

59d

Do not diss baboon feces so much 🤣

59d

Didn't realize people still used that!

@Maer

The term for bosses that stick with eclipse because it's free are "irresponsibly cheap assholes."

59d

@AlmondSauce

lots of embedded systems companies do. I'm forced to use Xilinx SDK for example, that's basically Eclipse with add-ons. Same with ST and TI.

59d

*eclipse: i just hid the cursor to force u to restart. hihi
*me: ヽ(°◇° )ノ

58d

I use eclipse for Jar dev.
Intellij for all the other java based apps

58d

@RememberMe

I've used Momentix for QNX. Same stuff: Eclipse with plugins. Piece of trash.

58d

@iiii

just hearing that description gives me a headache. Embedded companies seriously need to invest in better tooling and UI/UX. Xilinx's Vivado suite is at least pretty decent that way, but it's an outlier for sure.

@iiii

I'm surprised no one has brought up STS and MyEclipse

56d

Everytime I switch jobs, Eclipse comes back as the goto IDE for any given language. I have to switch to one that is better, but I guess it's OK for java.

Should I take it as a sign from above?

I'm always surprised at the eclipse hate, using it for years and it works pretty damn good for me... Or maybe i am not doing real programming, like, full with errors and such?.

Just give eclipse jvm a bit more beef and all is well.

53d

When I want to feel alive again, I open a PHP file in Eclipse. An instant reminder of what you do NOT want to do.

53d

@NeatNerdPrime

- 2020, still no proper multi-window support. It's all or none. Also minimizing then maximizing scrambles your settings.

- Plugins often corrupt workspace

- Search during launch causes Eclipse runtime error

- Ctrl+backspace and some other editor related ctrl+ functionalities broken in newer releases

- Toolbar shortcuts not working, when you are in an editor window with no toolbar. Because windows are not managed individually you are forced to use the mouse

- Repeated clicking while Eclipse is busy can straightup crash it and this has been true for what? 10+ years?

- Eclipse buildship lol

- Unable to conveniently launch. Depending on context need to select launch instance by chaining shortcut commands

- UI matches the overall IDE age. It is overloaded, not ergonomic and looks like some nightmare from the nineties

- Poor UI response, poor animation performance

- Lockups will halt your whole system until Eclipse is done murdering your CPU

- ...

23d

Here I am using vs code with redhat Java plugin

23d

There is just one issue though if I have two maven project say A and B, where A is injected as dependency in B, I have to manually run mvn clean install for any changes in A.
Rest is fine though.