Do all the things like ++ or -- rants, post your own rants, comment on others' rants and build your customized dev avatar
Sign Up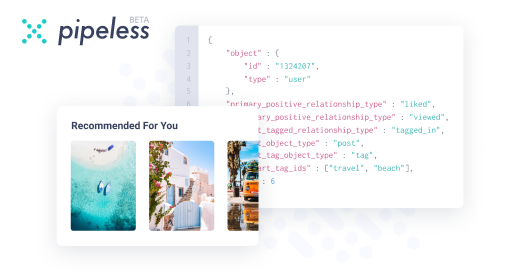 From the creators of devRant, Pipeless lets you power real-time personalized recommendations and activity feeds using a simple API
Learn More
The PC could have "lasted" that long as well.

@Fast-Nop

I suppose anything could have happened.

It's not about what is better... it's about a stupid argument. The cost is never the issue if you make over $25 an hour. Argue anything but the price.

My macbooks haven't been very lasting lately. Far too many issues. Companies don't give a shit about customers. They get your money, you get what you get and hope it's what you need.

28d

So your telling me, your still using your Mac for everyday use from 27 years ago?

I replace my "pc" once a decade.

28d

My 2013 macbook was running just peachy and the only reason i changed it was cuz I am spoiled and wanted a new one.

These bitches last for a while, and if you are doing web/mobile development they make absolute sense imo.

At the end of the day: idgaf, I just use what I want. I respect all OS and dev trades but i hate neckbeards giving other people shit for what they purchase. Bitch it's my money, complain to me about what i got when you start paying my bills and shit ffs

@SortOfTested

True. I might just be lucky. My GF's Mac is buggy and has issues and Bluetooth hiccups that mine doesn't have. Except for when my liquid-cooled G5 leaked 5 years later, or the time they forgot to put memory in my G4... every Mac computer I've had was a tank.

@C0D4

Yeah, me too, roughly. This year, I replaced my PC from 2010, and that one had replaced a PC from 2001.

Even my new laptop this year is replacing my old netbook from 2010. Oh, and the new laptop has 32GB RAM plus a 2TB SSD. That would cost a lot with a Macbook.

@AleCx04

yeah. I have two in my bag - and still using the 2013! Haha.

@Fast-Nop

ok. So, take the price of the Mac. And then subtract the price of the PC and then divide that by 10. Is the cost really a factor?

@C0D4

No. that is not what I'm telling you.

@sheriffderek

It's not really the cost or that I couldn't afford it. Of course I could. That's why I go for more expensive components by Asus or Samsung instead of cheaping out.

It's that I hate being ripped off with components that Apple makes deliberately incompatible just to shut out market competition. Also, the new M1 based Macbooks don't even run Linux.

@Fast-Nop

those are good points. The person I'm teasing - doesn't know what an OS is. It's not very deep.

One requires data from long term studies please

28d

@sheriffderek

👀 3 * 9years = ?????

Ok, mac guys don't math. 🙃

@Fast-Nop

same, i replace it when it can no longer function, replacement parts are usually cheap and a little DYI never killed anyone.

I'm waiting for the extra warranty to end before I upgrade my current one with larger drives and Ram. Expected costs though as it's cheaper then the manufacturers build for the same specs.

I like being able to choose my own hardware. Apple doesn't give me that. End of story.

@kamen

Yeah. To my point. It's not the price. If it cost more to choose your own - you'd probably be happy to pay a little more.

@C0D4

if you can't read - math isn't going to help you.

28d

The only Mac I ever owned lasted about as long as every other computer I've had. It uses the same hardware, and the hardware gets too old at around the same time.

I think what frustrates many about such debates is the argument of 'well they're the fanboys not me, I just only buy X'.

Ok. Well both products are fine, they both have things different people like about them, and arguments are never presented with data.

The hypocrisy of the fanboys on both sides annoys because both companies take the piss. For instance Apple made use of Ireland as a tax haven to hides 10s-100s of billions of dollars from tax, and still have the nerve to design their hardware for maximum vendor lock-in. Even to prevent third party maintenance by claiming 'fixing a broken Mac is a violation of IP'. I'm sure Microsoft does equally scummy things.

I'm all for companies making a profit, but when they fuck the consumer over, and the consumer laps it up and even argues with other consumers about who is the fanboy I find it very confusing.

@craig939393

you might say 'im talking about the product not the company', but the product follows the same logic, as mentioned - vendor lock-in.

But ok ignore the company, focus on product. Well the price of products is going through the roof over the last 10 years because products are now a fashion statement. So then if both products do what you need with minimal difference, and one is several times the price, logically they shouldn't perform well or should be a luxury item. Purchasing under the idea that it isn't a luxury item (when it should be) just fucks the market because the 'fan boys' will just buy it, even if the superiority of the product is not as good as the price indicates. That means the company will continue to push prices and take the piss which culminates in £20,000 computers.

This drives the market up and fucks the consumer ultimately, which we have seen with the prices in the mobile phone market. (Top end did not cost almost £1000 even when tech was new)

@craig939393

for me this is all rather like a herd of people bending over and having a nice chat about how good life is now that they have a nice comfortable handle to hold onto whilst that get fisted up the arse.

I too have had PCs lasting 10 years or more... really only replacing them because I want something new...

@N00bPancakes

You are not the person this joke is about. Only 8 players left in the game... who will make it out alive without being fisted? Yikes. I guess no one understands this incredibly deep and innovative rant format I've created! Hahahahha

"Quote"

- source

(Everyone pee their pants)

@N00bPancakes

I guess he's just trolling and it worked extremely well :D

@craig939393

I'm not a "he" or a "she" - I'm an androgynous stick-figure "retard" just like the pancake states.

I brought Asus Tuf A15 half the price of Mac. I am happy about my choice because I can upgrade till 32 Gb of Ram and boot is super fast, I use windows and they recently introduced windows subsystem Linux where I can use Linux over terminal and Docker support. I used my old Dell for 5 years but it had a little crack on top bezel, applied a small tape and covered it with Linux penguin sticker, pretty much usable. Two laptops combined don't add upto 1 Mac price.

@ven4coding

there are no smart people allowed in this thread. Try again next time ; )

28d

I've still got a laptop from 2004 laying around somewhere. Many of its components got replaced over time and I don't really use it anymore. But despite all odds, it still works. Meanwhile I've heard of a Chinese friend of mine who takes things apart just as much as I do, that he found fucking rubber between the CPU and the heatsink, because apparently the CPU's had a tendency to fall off the board. And people wonder why they overheat...

MacOS is a good operating system, no complaints about that. Though I am worried about rumors that every time you open an application on it, Apple gets to know about it. That's not very privacy-friendly if you ask me. Or on iPhones, limiting the volume after 30 minutes, throttling the device but not allowing Bluetooth to be actually disabled from the Control Centre and shit like that...

I'll just use whatever the fuck I want, thank you very much. And I want to actually own my devices. If they last (either with or without repairs), all the better.

28d

I buy 700-800 euro laptops that I use for 4 years. Not because they won't last longer, but because I want somethimg newer/faster. Laptops in this price range can be very powerful and they are mostly only very slightly slower than Macbook Pro which would cost me 3000. I think the choice is clear.

28d

Buy a good pc instead of a 300$ one... And it will last

28d

My last tower lasted 10 years, and was still competitive, actually. Only issue was that, in the end, the mobo started rotting.

Can your Mac do that before hitting EOL and immediately becoming unserviceable? Can your Mac be upgraded to stay usable for that long?

let's not even discuss the insane sticker prices, software and vendor lock-in, totally closed ecosystem, scummy practices, tax dodging and shit factory conditions or anything.

28d

Anything but the first tower I bought I've build myself.
The first tower had it's videocard replaced (was a geforce 256 the first ever geforce card) after years of service because of dying memory. That computer server my mom well to 2008. In 2003 I've build another one want living with my mom and used my dad's from now and then so my first was already donated to my mom. This new tower I've done with for a long time too was an AMD Athlon XP first. When I did a full upgrade I donated parts to my sister. Did get her a new videocard, some extra ram and a case. Reused my case for core 2 duo build. That lasted me till 2016. Did upgrade to an SSD of course. In 2017 I build a new one with ryzen first gen nothing changed since then. Used my work laptop from 2016 to 2017.
That is roughly 4 PC's since the 90's. Don't see Apple top that.

28d

@SuspiciousBug

He can't upgrade his memes - because they are soldered directly onto the board.

and each of those 3 pcs had better price to power ratio than any macs on the market during that time.

Some people like Macs, and some people like homebuilt hardware running a piece of shit for an OS, and that's fine.

@dontbeevil

No thinking allowed. It's like you actually understood the post. This thread is no longer for thinkers. Just fanboys who want to call other people fan boys. That is the way. 😉

27d

@sheriffderek

Whatever you call it, find an authorized Apple repair partner and get it fixed. The got the special equipment needed to replace the components and register them with the secure enclave.

Do not try to fix it yourself.

27d

@Oktokolo

The thing is, you don't need any authorised repair shop crap for most easy things with other manufacturers.

E.g. my laptop vendor forgot to fit the wifi module. That wouldn't have happened with Apple, obviously, because Apple isn't built to order in the first place.

But besides sending in the device, they offered me to just send the wifi module and mailed me the service manual of the laptop. Not only that fitting the module didn't require anything other than a screwdriver, but also changing the battery, RAM, or SSD would be just as easy.

27d

@Fast-Nop

"Apple isn't built to order"

Afraid it can be, but it's not the default method of purchasing a Mac/Book

27d

@C0D4

You can choose the amount of RAM and flash storage in the Apple store, but that's it.