Do all the things like ++ or -- rants, post your own rants, comment on others' rants and build your customized dev avatar
Sign Up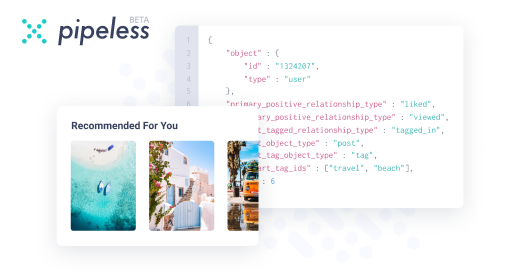 From the creators of devRant, Pipeless lets you power real-time personalized recommendations and activity feeds using a simple API
Learn More
@dfox

devrant ist not running in full screen mode on the S8. There is little space on the top and bottom.

It can be fixed by Settings > Display > Full screen apps > Devrant

4y

Congratz with the s8

4y

Good luck with bixby

4y

There is 8 of them already? Damn, I lost track by S5

nice my contract is up in 4 months probably get the s8+ if s9 isn't out by then

4y

Gonna try & brick it?😐 Ops I meant root. 😅

@A-0-C Don't want too loose the warranty so early. Bricked ....ooops Rooted the last one (Galaxy Alpha), so maybe I'll do it with this one later.

@DivByZero

weird it should be filling the available space. Are you talking about the top status bar and bottom system buttons or some other gaps?

@DivByZero

thanks, that image is helpful. Huh we've never gotten a bug report on something like that before, wonder what the S8 is doing differently... What OS version are you running? Are any accessibility settings turned on?

@trogus

Android 7.0, resolution is FHD+ (2220x1080). Factory defaults. No aditional settings activated.

@trogus

I think the S8 has a different aspect ratio because Samsung wanted to be special

Yeah S8 aspect is 2.055
16:9 (i.e. every normal device) has 1.7777

@SHA-256

the app view is responsive (iphone5 to various Android sizes to iPad) so aspect ratio shouldn't be the issue (though certainly possible). Appcelerator is supposed to detect the screen height and width, so it might be getting tripped up on something Samsung did differently to define the screen dimensions

@trogus

Knowing Samsung they probably did something special (and yes I don't like TouchWiz)

I am not a fan of the S8 at all. I think it been rushed as such it is not a fully thought out device nor a complete presentation. it reminds me very much of the S5 where they tried to make a move to make it the IP64 rating with all them stupid plugs and shit and put a big foot it actually doing it right. Like it took them two more generations to learn from the mistakes of the S5 to give us S7, it will take them at least another release to admit to the total and utter failure of the Bixby assistant and the stupid fingerprint sensor placement. Personally, I am going to wait for the imminent S7 price reduction after the official public release of the S8 before picking up an S7, put stock Android on it and enjoy the good of both worlds!

4y

@codeRetard

The fingerprint sensor is at the back right ? That's actually good...

other than that Bixby is sooo unnecessary...the world totally needed another assistant...

@SHA-256

It is in the back alright, but have you handled the actual S8 like at a Samsung Showroom yet!? it is literally right on the same PCB as the camera and the heart rate sensor and has no distinct surface texture or bump to help you distinguish it from the camera. You are inadvertently going to smudge up the camera no matter what! you also need doctor spider fingers to be able to reach it one handed as well. Funny enough the camera app actually tells you when your camera lens is smudged up to clean it! Want a proper finger print sensor, hold the Google pixel in your hand and you will see what I mean!

Don't even get me started with Bixby! The name reminds me more of an old butler rather than a sexy assistant, it has a freaking hardware button, and now thanks to Samsung's new update you can not even remap the key code using readily available google play apps to do something else without rooting the device! Thank you very much Samsung, you can keep this garbage to yourself!

Mine will come tomorrow. Though while I was checking the news. The aspect ratio is very skewed in this phone. So all normal apps will look like that.

@trogus

in link below they show how to leverage the aspect ratio.

https://android-developers.googleblog.com/...

@codeRetard

Well I figured they placed it like the Pixel, N6P or N5X but I guess it's Samsung so they fucked it up once again.

That Bixby crap is typical Samsung and the reason why I don't buy Samsung anymore shit ROM shit practices

@SHA-256

As far as you could classify fingerprint readers as "good". It's one of the least secure ways to lock your phone, yet people often think it offers superior protection.

@SHA-256

They said it themselves how they were trying to build the fingerprint sensor underneath the screen where the touch home screen is now in the S8, but they were failing miserably to make it work reliably. With the Note 7 Fiasco pushing the S8 release forward, they just did not have the time to finish the original idea, nor did they have time to place the finger print sensor in a sensible place in the back. So they gave up and placed it in the place they had reserved for their potential second camera for the dual camera model they were working on, which also failed by the way.

So all in all, the S8 is nothing but a fancy looking screen and pretty much nothing else. Either wait till they correct the design with S9, or pick up an S7 when the price cut hits.

@bittersweet

Very true, but it is arguably more secure than all the other forms of unlocking mechanisms for Android out there now.

@codeRetard

Dual camera is another feature nobody needs

@codeRetard

With apps being able to guess pattern unlocks through the accelerometer API from the way your screen-swiping tilts your phone... yeah, probably.

The safest method is probably to carry a keyboard with you, and enter a long enough password through USB-OTG.

Sadly, security often correlates inversely with comfort... the more safety you need, the less convenient it will be.

Mine too just arrived. Pretty neat phone. Now going to explore it.

@yendenikhil

are you seeing the same issue on your S8 with the devRant view not filling the new taller screen?

@trogus

If I go to settings and enable full screen mode for this app then all looks good. See the screenie.

@yendenikhil

ok, so it's definitely consistent on the S8, good to know, thanks!

@trogus

aye. Just one thing, some apps have this mode enabled by default, for devRant, I had to change in settings. This feels that, there is a setting (a flag maybe) which tells s8 to go full screen mode as the app is compliant to full screen mode.

@trogus

Just solved that problem with an own app.

I added these definitions to the <application> section in AndroidManifest.xml:

<meta-data android:name="android.max_aspect" android:value="ratio_float"/>

<meta-data android:name="android.max_aspect" android:value="2.1" />

Then the app was recognized as a full screen app by the S8 and worked fine.

If you want me to check it on the S8 you can mail me an apk file to divbyzero@gmx.net

@DivByZero

thanks,

@dfox

tried some stuff the other day but without a test device we were having trouble confirming a fix

4y

@DivByZero

thanks for the help. I had seen that setting but unfortunately it doesn't seem to be testable in the emulator so we are kind of left guessing if it worked or not or if it's having any adverse affects.

I'm sending you an APK to test out if you can, that would be very helpful. Thanks!

4y

@DivByZero

thanks for testing and helping with this! We'll do a little more testing just to confirm it didn't have any affect on any other older devices (I doubt it would though) and then push it out!