Do all the things like ++ or -- rants, post your own rants, comment on others' rants and build your customized dev avatar
Sign Up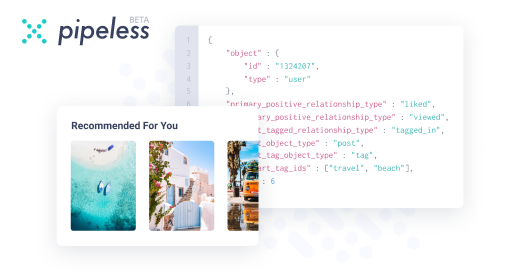 From the creators of devRant, Pipeless lets you power real-time personalized recommendations and activity feeds using a simple API
Learn More
4y

Wouldn't work at uber given their reputation

This is a great dilemma to have, looking forward to seeing the responses you get.

@dan-pud

it's preipo with potential of stock going 3x or 4x if the company does well. Facebook may not have the same growth or stock upside

I think you should ask yourself which company you find the most interesting, assuming you will be doing the exact same thing at both companies.

Is it the same salary, with only a difference in amount of stock?

@JTBringe

yep same base

fb has better sign on bonus and semi annual bonus structure. I can get upto 30% of my base as bonus every 6 months depending on my perf.

Uber offered me 50% more rsu as compared to fb. They have a flat 10% annual bonus.

@nerdynerd

As far as I know, Facebook has had a good growth rate over the years, and it's not a company that'll disappear any time soon.

Might be better than Uber in terms of job security.

In terms of salaries, I'd go with Facebook's offer.

Stocks are too volatile IMO, and a company that's doing well financially could still have a low stock value.

However, check to see if you can find any statistics for how often people have actually gotten their bonus, and make sure you know the full requirements for getting the bonus.

4y

If you're concerned about stocks - buy stocks, don't decide based on that, and pick a company that you like more.

Personally I wouldn't like to work at Uber. Not just because I don't think they'll grow, but because their values are... kinda shady

@runfrodorun I'm with you on the principals of Facebook. They do good work with React, and they're likely to last for many years, but there's been a lot of flak against the company recently, and that will probably not change much.

The technology side of Facebook seems interesting, whereas working with support or moderating sounds horrible.

@runfrodorun what's low level developer?

@nerdynerd

Well, a low level language is assembly language.

@JTBringe

ah! That's what I thought. I'm a new grad, will be working with data infrastructure team.

4y

Based on the Waymo lawsuit alone, I'd stay away from Uber if security or stock value are considerations.

4y

If you have one job offer at facebook AND one at uber. Dont worry about job security ;)

4y

given all the -ve press and several gender discrimination law suits, I wouldnt consider uber if I were you.

4y

Facebook stock will hold steady for years to come. Uber is a total gamble.

It's so nice when people have to wonder between multi million dollar companies​ while I'm trying to get my first job to get experience to get job to get experience to get job to get experience to get job to get experience to get job to get experience to get job to get experience to get job to get experience to get job to get experience to get job to get experience to get job to get experience to get job to get experience to get job to get experience to get job to get experience to get job to get experience

@amahlaka

You and me both, dude.

At least we're not alone in that circle of fuckery.

Apparently Uber are horrible to work for. From what I've heard all the current employees are waiting to cash out.

@amahlaka

I was in your position too before my masters :) getting started is always hard

Not in person, but my girlfriends brother worked in San Francisco for 5 years ane had friends in pretty much every big tech company over there, the ones he knew in Uber didn't appear to be happy, apparently it was a high pressure work environment, according to him a lot of employees were waiting for the company to go public to sell there stock and leave.

When accepting a job with a certain amount of stock, there's always the danger that you can't sell your shares unless you've worked there for x number of years or something like that.

It's a gamble to go with uber bad rep + the extra stock is probably going down. My guess they gonna cash, in a few years and sell there data to another company. I think Tesla could be a buyer for their platform. Self driving cars for 100 bucks a month or per km you order a ubertesla a car comes pick you up and drops you off. Or some other weird shit😁

Go with fb.

Thanks for all your comments guys👍

*Sigh*.
And here I am. Learning competitive coding to get a job. Congratulations though! It's a good problem to have

@amahlaka @adwalvekar

To get your first job, make sure you:

1. Keep learning vigorously beyond what your education demanded of you.

2. Build or contribute to some open source projects using popular frameworks, and/or build a website for someone for next to nothing.

3. Create a portfolio website for yourself.

4. Sign up with LinkedIn, add all languages and frameworks you have worked with as skills, connect to recruiters in your area.

5. For your first job, just accept any offer, add it to your LinkedIn, and after a few months use offers from other companies as negotiation material.

6. Consider moving if you live in a rural area or industrial city. I know it can be a big step (especially when moving to a different country), but the ideal locations for starting devs are the cheaper suburbs of hip culture-rich cities. If you can't reach a coffee bar where they serve almond milk lattes by 15m subway ride, you might be in the wrong place.

@bittersweet

Wow! I really appreciate the advice you offered. Thanks!

Ubers a fucking wreck right now.