Do all the things like ++ or -- rants, post your own rants, comment on others' rants and build your customized dev avatar
Sign Up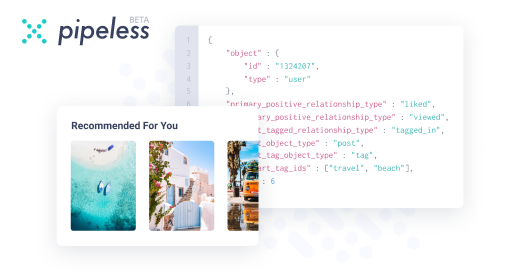 From the creators of devRant, Pipeless lets you power real-time personalized recommendations and activity feeds using a simple API
Learn More
For project's version control. GitHub or Bitbucket

@m3talpri3st

Only for projects? Don't you see the advantages in saving your photos in source control?

5y

Thats why follow the 3-2-1 rule

5y

Happened to me once. Now i always have 2 copies of everything in two 2tb external hard disks. Tension free since last 2 years.

@PaddiM8 I'm scanning the hdd right now. It takes like 3 hours 😑

5y

Man, I feel blessed having a zfs mirrored box running freebsd that all my machines back up to 😇

@PaddiM8 thought you were saying don't worry Google has your data. Pictures and stuff.

I lost a ton of photos a few years back due to hard disk failure. I tried for days to recover and gave up in the end. Lesson painfully learnt. I feel your pain.

External 2TB for constant backup. iCloud for photos. Amazon S3 for Archive. Recently, free photo storage with Amazon Prime.

I still need to run a mirroring RAID as a backup.

I lost my hdd just few days back. You don't know how happy I felt when my admin team found it in office and returned it. I treated them.

5y

Man, do you even git?

5y

Coincidence, I just ordered a new 6TB harddrive.

Maybe the spirit of yours is living on in my new one

5y

Do data recovery it's not that hard.

There are two kinds of people.
The ones who do backups and the ones who will do them.
I switched to the former when my HDD didn't boot for unknown reasons 2 weeks ago. Works fine now, but just in case it's something serious I bought a 1TB external drive and backed everything up.

5y

I feel for ya, maybe try a recovery specialist if you feel it's worth the cost.

Am doing the exact opposite, been trying to wipe all my drives clean using hmg is5 enhanced. Took half a day to wipe my 2 tb drive lol

@moortuvivens it's spirit may have become powerful to 6tb lol

I'm experiencing kind of similar situation. My hard disk won't boot up if laptop is turned on in regular way.. It would say that there is no hard disk and BIOS doesn't find it either.. In order to boot my laptop I have to press on the connection point where HDD connects to the motherboard.

Strangest thing is that once OS is booted, HDD functions as it is perfectly fine. Now I guess it's just a matter of time until it won't boot up anymore.

Dude, projects not in source control? They can't have been all that serious/important then, otherwise wtf are you doing!? And for personal files, I have all my photos and videos automatically backed up to the cloud (Google Photos has unlimited storage with a bit of compression or no compression if you have a Pixel. Amazon Prime comes with unlimited full quality photo storage in Prime Photos and you get 1TB OneDrive with Office.) That shit is a no brainer, only then you can spend the extra buck for physical harddrives etc if you really want, but there is plenty of free/bundled cloud options out there for first line defence (and most importantly, it's automatic)

"Always have 3 copies / backups on different locations."

I learned my lesson hard on that one. Never happened and never will happen since then. I am planning to buy a network-attached storage (NAS) as well.

1st local backup
2nd local backup (outside the house)
3rd cloud#1 (encrypted) + cloud#2 (encrypted)

I just use borgbackup, a couple of bash scripts and some systemd(timers).

@jAsE

I store all my videos on betamax. (Sarcasm). Seriously 2017, CDs? To back up a HD would take about a month. Amazon S3 for archive. The cloud is the way to go, in the end its also cheaper.