Do all the things like ++ or -- rants, post your own rants, comment on others' rants and build your customized dev avatar
Sign Up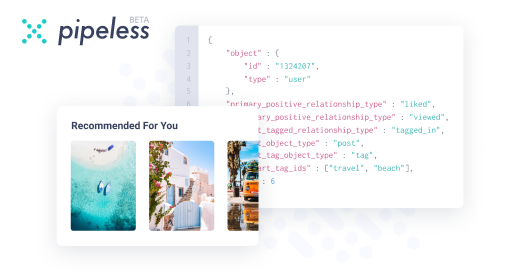 From the creators of devRant, Pipeless lets you power real-time personalized recommendations and activity feeds using a simple API
Learn More
Err, what if he asked you to install Ubuntu on it?

3y

Huh.
Children these days...

My classmates probably don't even known the word 'ROM'

@filthyranter

Actually it is(or at least was) possible with an app to install a Linux distro on Android. I don't know exactly how it worked but it used a huge file as partition for the guest OS and you could actually install and use ARM-compatible software.

The performance was pretty bad, though with a modern high-end Android device it could work.

@Skayo

mostly because they prefer iPhone over Android.

I have a different view.

Back in my country, there is a huge amount of Xiaomi communities. The kids who can only afford low end phone provided by Xiaomi tends to be more creative to tweak their phones. Their efforts to find the more powerful+stable ROM are remarkable.

@XiovV Galaxy Nexus and Nexus 5. Have no drained battery issue for both.

Ubuntu Touch should be possible if there is a port for the tablet. You can flash them via TWRP and even dualboot to android.

Windows would be also possible if it is a windows tablet :P

@pushmepullme

there is Ubuntu touch, but having never installed it, I don't know if it can function as an android replacement

Tell them "No! Not even if it was possible."

@DucksCanCode

yes so I heard that Ubuntu Touch 3-4 years ago. I think it's DoA.

@deusprogrammer

He only asked me if it was possible. If he wanted me to do it (and if it was possible), I would've asked for money. if (refuse) kid.fuckOff();

@Cyanite

while part of my username is Latin, I sadly don't know Latin :P

@Cyanite

I want to learn. What are you using to learn?

@deusprogrammer

Various free online resources. Another ranter joined me yesterday on Telegram, wanna make a group? We can all share what we've learned and resources and stuff :D

@deadlyRants

@whitefish You can run linux on android...

My first try was in a Alcatel Pop7 4core, 1gb ram and It runs well with GUI

infortualy most Apps to install linux requires root (runs like a virtual machine over Android without root, In some options integrates with Android with root)

It actualy runned better in that phone that the version I have installed in my new phone (octacore, 4gbram) , Terminal version runs perfectly but GUI sucks as we can't install most software.

So... With a rooted phone, a bluetooh keyboard and mouse, and a chromecast (or even VNC) you can run a linux on android , Even run a server (not the best option, since there is software like Ultimate Servers , that I use in my Android web server) . So Its perfectly Possible...

Windows? Yes its possible....

Windows 95 or windows 98 over dos emulators , altough It really sucks (but good to run old games In the phone. I like specialy x-com)

Think on current phones as small computers.... Mine is actualy better then my PC, except for games (i3, dual core, 8gb ram VS octacore, 4gb ram)

Best use for an old Android phone (since android 2.7)

- Security Camera

- Server (mostly all kinds)

- Turn a normal TV into a smart TV. Watch movies and series for free, surf the web, Social midia...

- Other stuff I'm not thinking about

Thats why I LOVE GOOGLE and ANDROID

Ok, google spy on us... but between Google and Yahoo, or Microsoft, or....

Oh, and Google is the biggest tec company spender for research of all kinds, from medical, to help pour countries, to new tec

Android? Well It was made over linux, completly free, and they even allow you to download the OS from their site, and do anything you want with it.

Root loosing waranty? Well Google is against it, monopoly of operators win; Jailbraked Iphone? Can anyone still remember that One of the first guys to Jailbrake a iPhone went to prison for piracy?

I rest my case

You can actually install Windows and Linux distros in Android.

Without going through the entire comments now, but just addressing some small statements at the start: yes, you can install linux on most tablets and smartphones and yes, it runs actually pretty well, it was my budget travel laptop setup for a long time this way, regarding windows: thats also possible, just not as usable as linux - theres tons of windows xp and even very _very_ limited win7 builds floating around via qemu.

@CozyPlanes

But Windows will be unusable for the most part. Also he probably meant for programs that need x86 shit so...

@CozyPlanes

Care to explain how do you use windows over Android?

@RodrigoF i saw somewhere in xda

@RodrigoF literally just google "android windows qemu" you'll find tons of tutorials, though russian forums have the better images, so if youre actually interested in a "working" build that actually "works" ok and isnt just for show, check those out.

@JoshBent

I only saw your anser after I replied, already checking qemu and a port for Android, looks promissing, when I have the time...

Liked it specialy because its multi platform...

Altough for windows VBox is good enouf

@Cyanite

Mind me joining your Latin group? :)

I've actually been learning it at school, but I'm currently in the process of refreshing my Latin skills, since I've started to give private lessons for a student.

@theCalcaholic

That's fine. Tbh the group has been dead up until now.

Just follow the link posted above.

I'll actually start being active again tomorrow (going to bed right now). I was actually just thinking about how I haven't been practicing as much as I should be~

3y

You CAN install windows on android tablets....