Do all the things like ++ or -- rants, post your own rants, comment on others' rants and build your customized dev avatar
Sign Up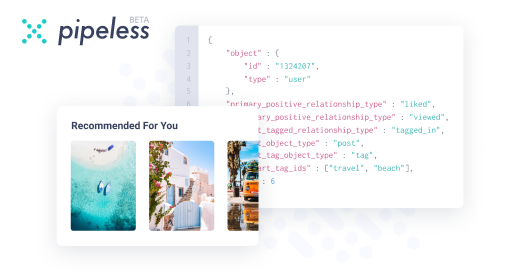 From the creators of devRant, Pipeless lets you power real-time personalized recommendations and activity feeds using a simple API
Learn More
5y

Metal: Demon Hunter, Lamb of God, Betraying the Martyrs. Soundtracks: My Little Pony, Hamilton, The Greatest Showman. Also VNV Nation, which defies categorization.

I can only listen to instrumental music. Lyrics or just human voices grab my attention so I can't concentrate if I hear vocals.
I dig some electronic music (for example Jake bowen album isometric - yes the Jake bowen that plays guitar in the prog metal band periphery) and lately jazz. Check out mammal hands their newest two releases are great.

5y

Lord of the Rings OST is an allzime favorite of me,for coding.

Other then that,i really like woodkid, that brings me in the perfect vibe.

5y

It depends :D Sometimes I need some heavy stuff and listen to Slipknot all the day. Other days I just listen to slow pop stuff like James Blunt or Ed Sheeran. Mostly I listen to english music because I can "ignore" the lyrics (I'm not a native english speaker)

5y

I usually just let Google pick for me. I won't notice what's playing most of the time anyway

Dunno, depends of my mood.
I sometimes may pick some DnB, some other times I may listen to some metal on soundcloud.
And lately I listen to APC too (after re-discovering it :p)

5y

Well I found the Mr. Robot soundtrack on Spotify today and by god - it's a great playlist to code ( or hack)

@plusgut

I'd start craying and have a meltdown at into the west..

Usually disturbed, device (love the voice), lady gaga, sometimes even abba o.O or whatever starts next on yt..

Usually Hollywood Undead but sometimes acoustic songs do it for me too

5y

Usually AmbientMixer or a Google Play mood station. I like the ones that use movie soundtracks.

5y

Mostly a mix of soundtracks like Star Wars, LOTR, etc and epic music, for example Two Steps From Hell and audiomachine. These are mainly instrumental, so they are really good as background music.

Usually a mix of YouTube channels (Liquicity, Galaxy, MrSuicideSheep) or Hardstyle to celebrate and to wake up my neighbors :P

5y

Anything with best drops. I got mine mixed up. Hip hop, dubstep, electronic..

i always listen to Rap and Hip-Hop while coding :)

5y

Jazzy Things, Django Reinhardt, Miles Davis, Dave Brubeck

And a lot of Game Soundtracks. Persona 5, Bastion, Cuphead

5y

Oh and if I have to work fast:

Inital D Songs

deadmau5. So much deadmau5.

When focus is necessary It depends on the mood; along the lines of folk metal or heavy metal.

When I'm finding it difficult to focus I switch to pop/commercial kinda music.

When I'm just trying to enjoy myself while working I listen to anything metal x)

Metal generally, but I often listen to the Miracle of Sound playlist. Give it a YouTube, I recommend it

5y

Eminem 😍

I also like instrumental music, mostly classical, jazz or techno(or what you call it)
Recently I have been listening on the Tiberium Sun soundtrack and Grey Goo soundtrack. I like game soundtracks, preferably older games like eighties or nineties.

5y

Apple Music Pure Chill
David Bowie
Guardians of the Galaxy (Playlist)
CAT Stevens (a lot.)

5y

Symphonic metal,
Power metal,
Speed metal,
...
Metal. (Not death metal, screamo, etc. Ew.)

Some classical, some edm; both are pretty rare, though.

Veronicas, Dido, Jem, Taylor Swift, Evanescence, Lindsey Stirling, ...

Jpop, some Korean.
Some Russian movie scores.

and ofc whatever is stuck in my head at the time.

5y

Brain.fm. Science backed music(or so they say) that helps me concentrate. The first time was a bit weird. But I've been using it for about 3 years, and it's now just part of my morning coding session.

I'm resolutely unfashionable, so: John Martyn, Chris Thile (and nickel creek), Ed Sheeran, Newton Faulkner, Dido, Nina Nesbitt, and loads of other stuff. Ultimately though i always go back to my lifelong passion for Chopin.

DOOM 2016 Soundtrack. Good because it is metal & instrumental.

Electro house, chiptune, mostly gaming music. Sometimes I play mozart or other slow and calm music.

I have a very large playlist consisting of a lot of genres: from dubstep to rock

But for programming it is mostly synthwave and electroswing.

Usually trance gets me in the zone is fast paced and has minimal to no lyrics, check out ASOT or ABGT, both trance playlist on spotify. 😀

https://open.spotify.com/album/...

5y

Yay another one of these, time to spread my music taste virus.

Infected Mushroom, Rasputina, Deadmau5, Caravan Palace and a guilty pleasure being a bit of Gaga.

5y

BattleCry by Imagine Dragons is a good coding listen for me personally

My "Teenage pride" playlist: Guano Apes, Blink 182, The Offspring, Lagwagon, Millencolin, Korn and Sum 41!.

5y

Mix of a fair bit of UK Grime & Hip Hop

If I really struggle to concentrate then it's metal or dynasty warriors 4/5 ost

Liquid soul psytrance atm

5y

If any of you guys are wondering here is my playlist (

https://open.spotify.com/user/...

) since I am a non-native speaker of English the lyrics of a song doesn't bother me much, Happy Jamming!

5y

It's usually anything lo-fi but I have been known to go back to the roots with Gojira, Animals as Leaders, Dying Fetus, Opeth, Batushka and the likes. :)

5y

Chillstep :D

5y

Assassin's Creed soundtracks 🤘

5y

As an audiophile and music lover (like, I like pretty much all genres) I absolutely love all these suggestions! There are so many artists I didn't know about!
Time to power up my amp 😁

That being said, at the moment I listen mostly to rock: Queens of the Stone Age, Metallica, Disturbed, Kaleo etc.

5y

5y

If I really want to be in the zone I will listen to something with lots of energy. I tend to rely on suggested playlist from Spotify or Google music. If you are rocking out at your screen you will be rocking out in your code!