Do all the things like ++ or -- rants, post your own rants, comment on others' rants and build your customized dev avatar
Sign Up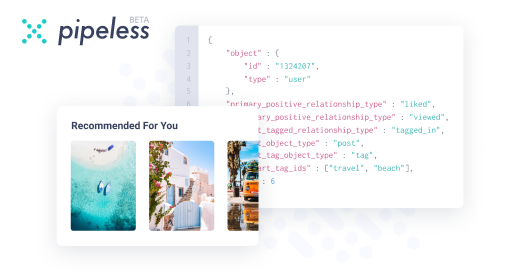 From the creators of devRant, Pipeless lets you power real-time personalized recommendations and activity feeds using a simple API
Learn More
For some reason I couldn't post the whole thing, even though I had 10 characters left. What I wanted to say was that it felt good sharing this, and cheers for reading it all the way through if you did. Cheers!

4y

I must say only the hardcore ranters get's this far. 😎

The rant was quite an emotional rollercoster.

First chapter:
— It's still kind of okay still if they get paid really, really well.

Second chapter:
— Okay what the actual fuck.

Middle chapters:
— Worse, worse, how low can a man get.

Third last chapter:
— Finally light! There's still hope.

Final chapter:
— Testing, TypeScript, open-source contributions. You go man!

Fantastic read though. Cudos to you.
But look at that parabola. 😱

4y

Glad for you. Keep it up. Code your best.

@joas

Middle chapters:

— Worse, worse, how low can a man get.

Let's just say that if it wasn't for some certain substances, I would have burned out and/or given up and quit already. Something green helped me chill and sleep after work, something trippy helped me enhance my creative part and restart my logical part, and something crystalline to swipe off all the work-related stress at a rave.

Also, I always tried to have hope that things will get better. The reason I don't want to quit is because everybody here is amazing as people, even the management. We've had a lot of fun, and so far it's been the best place I've worked at environment-wise. That's why I've still stuck around, I don't want to leave and leave the untested, unstable, undocumented codebase the rest of the team, who have already put in insane work hours and dedication to this garbage project. My father always told me not to give up, and to work hard every single day until you either make it, or grow too old.

@xprnio

That, and also my girlfriend who's always been there for me, and supported me emotionally every step of the way. Without all that, I would have been long gone, either from this place or from this world.

</depressive-messages>

Seems like my last company.

@rantsauce

I bet that's the reason they're your last company, and not your current one :D

4y

@xprnio

The depressing messages have been the topic of this morning.

https://devrant.com/rants/1332797/...

But you do sound just like, exactly like me. Life pulls you down but your mind is stronger.

Wasn't the purpose to be more depressing or creepy, but there you go.

@joas

I'll definitely give it a read when I get to school in half an hour

Glad to know happy endings still happen from time to time. Good job for sticking in there and good luck!

4y

There should be a medium like system where we can give multiple upvotes to a great post like this.

Loved the rant twist in the end

Proper rant is proper :)

Great read!

I wanted to quit my job just by reading this... gosh how did you managed that?

4y

Aww... I was expecting a blow up against the dumb managers.... And maybe the while Dev team revolts by quitting for better jobs

@namenlossss Man, I wish. Both me and the cool-management-guy know that it will have to be done, but we're starting out with baby steps. But I do see a light at the end of this really long tunnel.

@shozukan

I'm a 19 year old, and this was my second actual job in the tech field. My first one was even worse in my opinion. They basically hired me as a junior Node.js developer, paid me 600€/mo, but a month or two into the job, they took me off of development and instead put me on system administration and tech support. I hated it, so I quit.

@billgates

It probably won't come much as a surprise that most of the non-management people working on the project had considered leaving quite a few times, including me. Mainly what kept me from quitting was that I had nothing to fall back to. I'm 19, technically a junior, even though I see myself as maybe mid-tier. I moved out of my parent's place a while ago, and I do not want to go back there, so leaving wasn't really an option for me.

Also, I did not expect this rant to get the amount of traction that it did. Thanks, everybody. I guess the way to win on devRant is simply to rant. Makes sense, some don't get it. Anyways, thanks again for the upvotes, now I can get myself a sticker I think :D

var postType = ~rant & story

Not a rant, but a cool story. A rant is when you are frustrated.

4y

@filthyranter

he doesn't know how to write down his frustrations. His story has so many rant-worthy opportunities. I was saying "fuck" "fuck" "fuck" since second para.

Maybe some rant specialist should give a How to Rant 101?