Do all the things like ++ or -- rants, post your own rants, comment on others' rants and build your customized dev avatar
Sign Up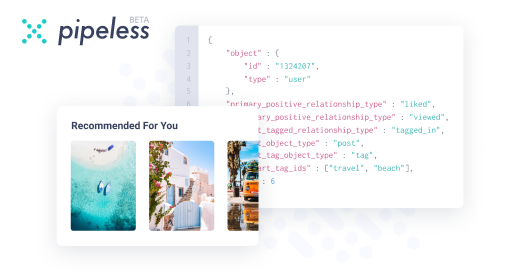 From the creators of devRant, Pipeless lets you power real-time personalized recommendations and activity feeds using a simple API
Learn More
Manjaro with KDE Plasma 5, rocks for web development

@jhh2450 Anyone else have any suggestions?

@JohnScott

Hmmm.

I'm using Mint now, but I'll probably change to something else... Maybe Fedora?

@jhh2450 @teganburns Or a Arch variant maybe. I need a stable system and Linux Mint (at least current versions have been very disapponting) .

4y

Arch, manjaro with deepin if good machine

@JohnScott

Manjaro is quite stable, Also maybe elemenary OS I heard it's ok too, if need something more robust go with feroda, centos, debian?

Debian, Arch Linux, CentOS.
Those are your three best alternatives, in my opinion.

Used Manjaro Gnome because in the end I liked it the most (Gnome Tweak tool), also tried Solus liked the packae manager and the available packages, tried Deepin and tried Manjaro Deepin but both seemed to have weird bugs pop up here and there. Tried ElementaryOS but felt a bit behind on packages at the time.

In the end my vote is for Manjaro which has a vast package availability, often, bleeding edge at that. Personally, a big ++ for Manjaro from me is the VS Code, Sublime Text (I use it to jot down various notes) and Vivaldi + ffmpeg plug-in (takes care of DRM content like Widevine and codecs) availability in AUR. I also liked how easily you could switch between various components without worrying something would break unexpectedly.

In what way is mint disappointing you? Are the versions of packages too new and unstable? You tagged your post with Cinnamon. Does that mean you dislike Cinnamon, and think that you need to swap out your entire operating system to use a different desktop environment? Because you don't.

4y

Ubuntu Mate,
because native ubuntu is just so hideous. Mate has a very nice looking set of dark themes, and so far have not come across an issue that I couldn't fix. And no errors to report yet.

Tried Mint, and couldn't get two steps forward without some error. Loved the way it looked, but it is just not workable.

4y

PhoenixOS LOL

You could also try

T e m p l e O S

4y

Elementary os all the way. I use it on daily basis and I'm happy. Tried Ubuntu, Debian, redhat, mint, manjaro, pop!os, hot kde shit (neon or plasma idk) and many others. Nothing beats elementary

Windows Millenium.

<!-- evil laugh -->

Jokes aside, why bother, roll with Stretch.

Or CentOS for something non debian.

@CatMDV

That's pretty much my experience with Linux Mint... something always doesn't quite work or doesn't work quite right, something suddenly breaks but then works fine after a reboot. Oddly I don't usually hear others who use Mint complaining, so I just discard it as me being the unlucky one usually.

4y

Something different, FreeBSD :)

4y

Cinnamon is terrible.
Give KDE a try.

4y

Ubuntu Budgie

4y

Kubuntu 😉

4y

Debian + i3 is nice for productivity once you learn all the shortcuts

@CatMDV

this is interesting, because I've tried Ubuntu (unity, gnome, mate) and fedora and now I'm using mint because it's the most stable of them all

@Lahsen2016 Ubuntu is switching over to Gnome and away from the godawful Unity starting with one of the latest releases (either 16.x or 17.x), hence "Ubuntu Gnome" distro has become obsolete.

4y

I'll go with Ubuntu. Version 17 will be LTS this month.

I use Ubuntu because of the massive breadth of packages it features by default, and the fact that most software that isn't in the default repo has an Ubuntu-specific PPA.

The desktop environment is as changeable as a pair of socks. Ubuntu doesn't mean you have to use unity, gnome, or even X at all.

Lubuntu and CentOS for Server stuff
Arch Linux for yourself

I think Elementary OS deserves a try.

@bahua

additionally, a lot of software is now offered through "Snaps" ... Skype with official support being one of such examples.

@bahua

indeed - it's pretty cool. I have, however slightly conflicting feelings about snaps - on one hand, they're handy and the same snaps are cross-compatible across different disros, on the other, was it really necessary to create yet another way of installing packages? What was wrong with *.deb packages that this was necessary?

@fun2code I agree - this is one if those xkcd moments of: "there are too many different standards that all more or less do the same - let's create a new standard".

I think Canonical's problem is that they want to have their name plastered across everything they contribute to or maintain.

KDE neon is pretty cool. The desktop environment is rollingish (continously updated/fixed) but the Ubuntu version and everything else stays stable. Debian based.

Elementary might also be a good fit as well sense you're coming from mint. Debian based.

Manjaro is also good as well. Arch based.

or if you want to keep using cinnamon, Antergos. Arch based.

4y

If you want something arch based that is stable and has easy installation check out Antergos

4y

Ubuntu LTS (official version). Every time I try another distro, I find myself going back to it.