Do all the things like ++ or -- rants, post your own rants, comment on others' rants and build your customized dev avatar
Sign Up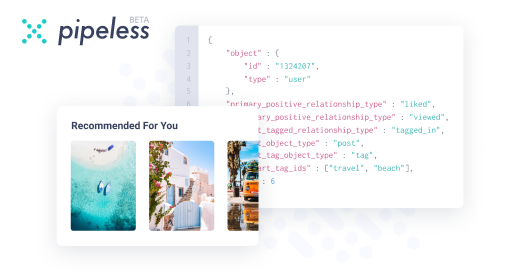 From the creators of devRant, Pipeless lets you power real-time personalized recommendations and activity feeds using a simple API
Learn More
Get out of there, it's best for your own sanity

I CAN NOT describe the feeling I had while reading this post

You're a complete stranger to me but I'd hug you and tell you that you don't deserve this, no aspiring developer deserves this

@alexbrooklyn

thank you for the support. It's not been a great experience, but there wasn't much option from where I was from. I thought myself lucky to get it at all.

I would quit, but im worried about what effect that would have on future job prospects for myself. Thats the main thing holding me back.

Ah, continuing where I left off.

I think the gem is our PM. Our PM has scrum meetings with us. These meetings happen every day. They last anywhere from 6-15 minutes. Thats fine. Im ok with repetitive short over voice meetings.

The problem is how they go down. PM says our name and expects that we give them updates on everything we are doing. I'm pretty sure that isn't how this is meant to happen. She doesn't ask any questions untill we have provided her our own status report. So we have to know what we're going to say before hand to her.

Also, during discussions with her, she has often disliked what I said to her about something technical. And when she does, its usually followed by her giving me an order to talk to someone and figure it out, and then proceed to set herself on our IM to DnD and ignore me. I don't need to say this goes against a PM's job... But.

:/

I don't even know what to say except holy shit.
Wow.

2y

The fuck are they having you guys do if they're outsourcing fucking every line? (No offense to you, all offense to the company)

@Bubbles

apparently they need an in-house developer because they realized they couldn't talk to the outsourced team at any convenient times. So im.. Like the only developer minus the senior developer whose usually too busy managing the off shore team to help me.

When I tried to explain the bad situation the code was in and how I don't want to keep doing quick bandage solutions, the PM told me that the way she saw it, she had a team she had to give issues too, but she would only get "Lectures and Long-Term solutions" instead of short term ones.

As if the short term solution is the golden key here. But she isn't a programmer and doesn't see the code. I could go on and on about the specifics...

Code problems:

No ternaries. Fine, whatever. Im not in love with them. Just makes thing less headachy.

All string concatenation, no string interpolation. Im way more iffy on that.

Hardcoded dom elements in strings. That made me gag. We have Jquery - in fact we have 6 difference versions because people don want to update old features. Why do it like this, ever?

Nobody reads warnings. Nobody. Its not just pointless fluff... So we now have over 6000 warnings in our solution (!!!). Out of control utterly. Unused this that unresolved sql references this that

Having IE support as a priority. The confinements really hurt. Dear god.

Having huge god objects. Helper comes to mind.

Constants.cs has so many members that if you try to use vscode it will not load the members for like 3 minutes. Thats not cool.

No standards on naming conventions. Sometimes its got an upper case. Sometimes it doesn't. Maybe it starts with an underscore. Sometimes, they slap an a to the end of it just to make it a unique constant name.

This goes for our.. Tons of session veriables we have too. Nothing is standard. And we have never once sat down and figured out what the hell actually goes into session data. I swear theres redundancies.

Unused shit everywhere. The svn solution has a ton of deleted/missing files that were never removed from the solution properly. Its very unclear what configuration is actually used.

Half of the configuration is stored in the db. But its not in one place - meet sys_configuration, sys_config and of course sys_cust_x_config

You wouldn't know but sys_configuration actually is configuration keys. And then the configuration is defined per customer on the system by the x table. Fine. But sys_config is actually just... More configuration but different. What the hell

Oh and the worst part of it all? Old hardware. 5 year old asus laptop. I think its asus k550ln? Its awful. I was murdering the poor thing with visual studio alone.

So I dug up a really old desktop they weren't even using. But it at least runs better. It still can't handle vs if it has any large extensions. Anything like resharper or its alternatives to help me with the clossal amount of refactoring to do is a no go.

I asked for a new computer. They told me it was fine and the other developers actually had worse. I felt awful. We don't even take our machines home with us, why laptops?

They said they couldn't just buy me a new system. I was beyond confused. They could afford to pay me, but not the much smaller amount to give me workable tools? I even offered to pitch in with some of my own money and they still said no. Too much work for the system admins.

Quitting seems like a good choice.

Not actual table names fyi.. But very similar. Wanted to include close to similar names to point out the sql naming shenigians..

2y

You, my friend, are in for a very bumpy ride

Will quitting seriously hurt my employment chances? Or is it explainable and won't make me less hireable?

Dude, quit

When they ask you why in interview, explain the situation

I'm gonna go with a large corporation. Get out as a junior. Find a smallish company (<15 people in IT).

When you look for a new job, talk with the senior you will be working with and see if you can learn from them. If the company can't pin someone down, see how open they are with you asking questions on the job.

@Owenvii

or get a new job before you quit?

How hard it is to endure?

My first job was also quite shit, but I stayed longer than I should have (3,5 years) - giving me stress/depression flashbacks from time to time. Should've send out me applications sooner.

Start searching for another job at a company with lots of seniors you can learn from and don't badmouth your current employer in interviews. Your current company probably doesn't want to build a sustainable product, just deliver something and then grab the money and run. That's why they don't care about quality. They needed someone more experienced but hired you because you were cheap and they are trying to squeeze senior work out of you.