Do all the things like ++ or -- rants, post your own rants, comment on others' rants and build your customized dev avatar
Sign Up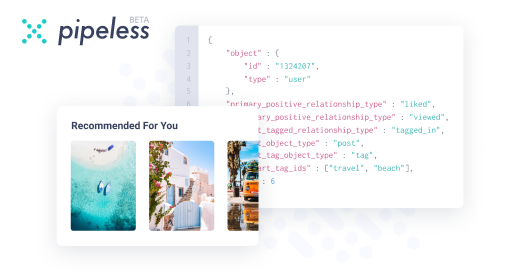 From the creators of devRant, Pipeless lets you power real-time personalized recommendations and activity feeds using a simple API
Learn More
5y

@edisonn that actually sounds interesting.

5y

macOS.

5y

You use what you need and have under the constraints to solve a problem...
Used 'em all - they each have their shitty spots...

"Real programmers use Arch"

Depends on your personal taste, I can program with both Windows && Linux without any hassle.

Gentoo.

Because that way you can avoid systemd.

any os, as long as it runs bash and phpstorm, i'll find my way

@edisonn should do the same to browsers

(but there should be rules, like it has to be older then 5 yrs or something, since otherwise new OS can never make it)

Personally, Mint or elementary os. F*cking hate windows and Mac.

5y

I think it totally depends on the project, but I would say the best OS has to be the one that is most stable.

It is like asking what are the best containers for drinking coffee or beer. Whether metal, plastic, paper or glass the best containers are the ones that don't leak and help me drink. Some containers look better, others hold more, and some are built to last longer. But when I am thirsty all I really care about is that I get the drink in my mouth.
Cheers! 🍻 ☕

Nixos. Any packages which would conflict on other OSes can be installed side by side with no issues on Nixos. The trade off is disk space usage, which is not an issue.

5y

Windows 10 with WSL enabled

@Paramite OS/2 was great. I ran it for years. True multi-tasking, light-weight and reliable.

We used to have far more REAL choices in the old days, and they really competed with each other to be better than the alternatives.

5y

i use Fedora and it rocks

5y

Best is subjective

@Jase memcached doesnt, only memcache does (the php lib)

Anything that is not windows.

@Jase ah man everything doesn't just work on windows. My co-worker has to run a VM to program a Meteor app.

@Jase i think fan boys is what makes linux better in the first place

@Jase funny, that mentality is what made me dislike windows so much..
Like the mentality MS Support had, made even worse with the Xbox Support.?

But you are generalising, that's not nice. I am pro linux (for coding) and i commit alot of time to open source, or help out people in IRC channels, for free. Pride is a problem everywhere in the world, it's not something Linux specific. If you have that problem on linux, there is usually and app out there that does the exact same thing where pride is not a factor for progress..

IMHO we shouldn't fall into the trap of 'best'. A hammer is best for hitting nails, but it sucks to beat an egg with it.

In my career I've used different languages, OSes and tools. Some projects need this, others need that.

Just my 2 cents

@DrowsyLlama

you don't have enough will power to be able to beat an egg with a hammer :p

Everyone knows it's Kali Linux right....