Do all the things like ++ or -- rants, post your own rants, comment on others' rants and build your customized dev avatar
Sign Up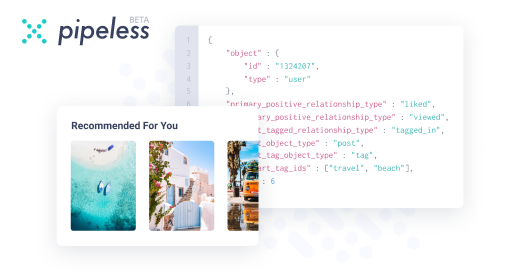 From the creators of devRant, Pipeless lets you power real-time personalized recommendations and activity feeds using a simple API
Learn More
I'm tempted to down vote 😄
But then again everything has it's use case.
For complicated stuff react may be better but for a small company website vue is way easier.
You know, use the right tool for the right job...

I hate posts like that. Especially when it concerns two things that are well implemented. So please, share your thoughts so that I don't have to act for

@heyheni

I hate you, I am so much better than you don't @ me

"I hate eating shit with corn in it. Shit with nuts in it is way better."

@C0D4

Wait do we lynch him before or after he explained himself?

@Jilano

I'll call a temporary peace treaty to hear him out, then lynch him.

no lynching here on devRant!
He is entitled to have his wrong and disgusting opinion! Else I call dfox! 🤨

Every developer who saw a video on YouTube and now thinks they know the whole framework

Is this devRant or Medium?

@LOLjustCoding

let me finish that sentence for you:

... would think that Vue is better than React.

@bahua

your analogy proves my point though. I didn't say they weren't both shit. Just that nuts is way better than corn in every single way. Also don't @ me.

1) Don't instruct people how to use devrant.

2) I didn't mention you.

What's the english term for someone who always seeks a brawl? 😄

Haha I think the harsh tone with which you react to this says more about yourself than me. It's all in good fun people, relax.

@bahua

nah way to formal, but then again as a german speaker I'm blessed with a wide vocabulary for describing stuff like Schadenfreude and Weltanschauung or in this case "der Raufbold"

so 123username is a little "Raufbold" 😄

(not negatively meant)

@123username

exactly.. Cause they lack in depth knowledge of either..

*pulls pin, tosses grenade

Vue.js is just angular 1 for people who couldn't hack angular 2+

React is just moustache for people who are too lazy to learn a framework

The internet is just letters for people who can't afford paper

Cars are just bicycles for people with stick legs

Bicycles are just cars for people who hate machines

Vanilla is just chocolate for people with no taste

Chocolate is just vanilla for people who hate beans, but love irony

@SortOfTested

You seem to be missing a star, so I'm giving you one of my good ones. Here: 🌟

Shit opinion also didnt ask

I hate Spanish. French is better in every way. Don't @me

@Jilano

In honor of my great grandparents in WWII. I'm not wearing that shit ❤️

2y

@123username

There. I @ -ed you. What chu gonna do about it.

@velezhanski jesus did I kill someones dog or something? I hope you do see the irony in you claiming this to be a friendly community while everyone lost their shit at an ironic post because it offended their favorite framework. xd

@123username

I always admire people claiming something to be a joke/ironic/whatever afterwards, depending on the reaction of others.

@Jilano

ok sorry I will start tagging my future posts with "irony", I thought the "don't @ me" was enough but it seems I overestimated devrant.

@123username

im not reacting, I'm asking for an explanation of such claims!

@123username

It's harder to convey emotions through text only. You're missing the entire body language, tone, etc.

By the way, I don't think saying "I guess I overestimated people on devRant" adds anything to your post.

The OP came across as hostile and trollish, and people's reactions were to that.

@123username

Irony is cool and all but it sort of has to be remotely funny to work.