Do all the things like ++ or -- rants, post your own rants, comment on others' rants and build your customized dev avatar
Sign Up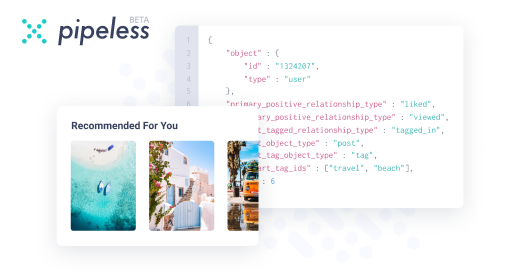 From the creators of devRant, Pipeless lets you power real-time personalized recommendations and activity feeds using a simple API
Learn More
289d

WordPress is the only reason I moved to Mars.

289d

Is it that time of the year for FWP posts?

288d

WordPress can be a damn good CMS, and scale really well. If the developer is competent enough to know what plugins to use, and what not to use.
With that in mind, I usually spend half the time on projects with WordPress than with Drupal8 or symfony.

But if it's the kind of "developer" that buys a package from themeforest slam the "top 5 best WordPress plugins" into the mix...

Ohh boy..

288d

Nice to see an actual rant. Hope you make it out of that WP hole alive

@theMaintainer

While I have to somewhat agree with your statement, WordPress still is a complete and utter pile of slimy turds.

There are way better CMS' than this one full of security holes and a completely inconsistent API. It doesn't even have configurable environments and it stores full fucking URLs in the DB of internal stuff.

The only good things of WordPress are that it's free and it has plugins and themes for everything, but besides that, it is unsuitable for the internet. Every year I have to fix 2-3 WP websites because they were hacked. It is really hard to get it secure because every fucking file of the damn CMS is theoretically callable through a URL. They never intended to make it secure. "Silence is golden" my ass.

Try out CraftCMS and you'll never go back. I can guarantee it. 😄

288d

@PonySlaystation

I can agree with the URL thing is just dump, and using unique urls as GUIDs is just a momentary brainfart..

I have yet to experience one of the WordPress sites I have made being hacked.

Though ask me about the ones from a "themeforest developer" and I tell you another story.

@theMaintainer

When you only use well maintained plugins and update the site regularly, you have a chance to not see hacked sites in a long time.

But my main point is, that thd whole security concept of WP is non-existent and has not been improved since the beginning.

When you have all your executable files in publicly reachable folders, it is complete bullshit.

Bots find and abuse WP vulerabilities all the time and due to PHP files being reachable, often find a way to gain access to the file system.

By executable file I mean mostly PHP.

Additionally, WP doesn't use composer, so you have to include/require PHP files and it makes the whole developer experience shitty.

WP is a de facto mess and has never been cleaned up in all those years.

287d

@PonySlaystation

as one who is absolutely disgusted by composer and hate it with a passion; I'm actually glad that WP hasn't yet been infected by such.

I don't mind writing a require(); in the top of my files.

As I see it that's no different from 'import a from b' or '#include stdio.h'

284d

"FUCK WORDPRESS"

Me: ++

282d

@theMaintainer

Wordpress and drupal admins are not devs though... jeez drupals so far past its expiration now that it's really only marketable too those who have used it sense 2010

259d

Also fuck Gutenberg... It is a shitty experience to implement WordPress with Gutenberg.