Do all the things like ++ or -- rants, post your own rants, comment on others' rants and build your customized dev avatar
Sign Up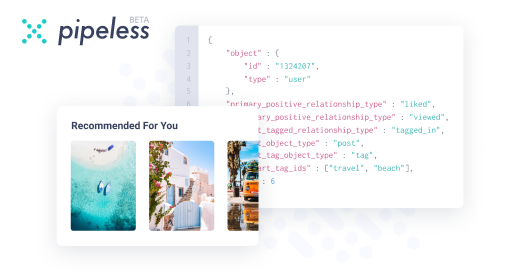 From the creators of devRant, Pipeless lets you power real-time personalized recommendations and activity feeds using a simple API
Learn More
Yes.... And I love it. It's so cute. Not very practical for overly tall people, but very cool

@Lyym

leave the roof open 😂😂

@Lyym

haters gonna hate 😜 I recently turned into a celebrity here, so yeah, someone has been hating on me.

287d

Concept cars are generally boring cause they're never gonna actually be available to anyone, so its just marketing.

Also, no 15 year old is gonna go into that, cause its ugly.

@Lyym

🤔seems that someone wrote a bot. Every time I post something, it gets a -1 automatically. And as soon as I post something new, it removes the last downvotes and moves it to the latest comment/post. 🤔 Wtf?

@C0D4

did you make a prank bot?

287d

@NoMad

More power to you, but I think it looks ugly (which can possibly be explained with cost savings) In any case, I can also see that its being made for leasings, presumably in cities. The japanese know very well that this is a bad idea because a small, compact car will add just as much traffic queues as a giant Tesla does. Motorcycles and electric scooters don't.

@theuser

true. Let's wait until the flying version arrives 😜

287d

Top speed of 30mph?
City streets here have speed limits between 35 and 55. I believe going too slowly can actually net you a ticket because you're endangering traffic. So you're either going to piss off other drivers, or other drivers and the traffic cops.

Range of 60 miles?
A two hour battery doesn't sound very useful.

At least it isn't quite as hideous as a "smart car." 🤢

I could see it working for dense inner city driving where there is so much traffic you're never going faster than like 15. But that two/three hour limit is still going to get you stuck.

287d

@NoMad

That is hilarious. Though I did just upvote that -1 comment so maybe it doesn't autoremove the downvote?

You could get it downvote banned by posting like 10 comments in a day. 🤷🏻‍♀️

Then again if I wrote one I'd have it use ten different accounts.

@Root

all you say is fair, but this is not a "car" car. It's mostly to replace scooters. Meaning that you're going few blocks away for shopping.

I'd actually be interested if this comes with self-driving (which I assume is the main purpose of the phone usage) for when you want to go drinking a few blocks away at night.

@Root

the only person up voting that comment so far is you. It's weird, it went -1, then you upvoted and I posted a new comment, then the downvotes there disappeared and I had a new -1 on a different comment. ¯\_(ツ)_/¯

Someone is going to lengths. (or, this is a glitch in the system. Idk.)

Oh, also, I assume they can't write an actual even listener so they have to have a cron job to check new comments which can justify if the downvotes actually happen based on time intervals but tbh as such a celebrity I cbf checking that 😜

287d

@Root

imagine tryna get down the highway in that thing. Plenty of roads here in nc where 70 is a minimum, and you'll get passed by cars doing 80 lmao

Bot talk::
oh, he's getting aggressive!

Alright, I take it back. It's not a bot. Clearly someone has way too much time on his hand.

287d

@NoMad

Yeah, I want a self driving cube too (at a reasonable price)

287d

I guess? I have three bicycles that are electric, haul groceries, go 30mph and have a range of > 100mi.

It doesn't really seem innovative to me.

@SortOfTested

but they don't drive you home when you're drunk 😜 I'm looking forward to the self-driving branch of this.

All things considered tho, in cities like Sydney this will cost a fortune to recharge so often tho 🤔

287d

@NoMad

You can legally bike drunk in Seattle 🍻

287d

@NoMad

Just go the solar way for infinite power! *Evil laugh*

@NoMad

I'm offended you would think I would -- you 😞

Nope, not me or my bots doing it, they don't touch the doots.

@C0D4

I thought it was a prank 😛 No offense intended.

@NoMad

I'm not that cruel....🤔ok maybe I can be, but no, not me.

@C0D4

maybs not cruel, but defo capable.

Side note, my computer just went to hell. I can't help with the translator bot. 😞

@NoMad

Uncle Ben once said, wth great power comes great responsibility 😉

286d

@C0D4

Yeah, but he said lots of other things after having one too many beers...