Do all the things like ++ or -- rants, post your own rants, comment on others' rants and build your customized dev avatar
Sign Up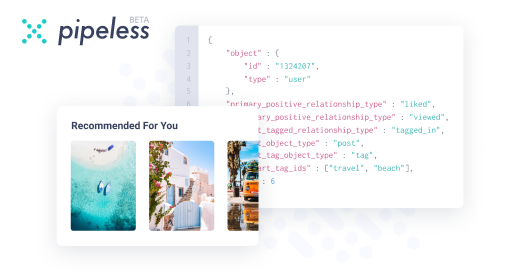 From the creators of devRant, Pipeless lets you power real-time personalized recommendations and activity feeds using a simple API
Learn More
172d

What do you mean? Does it have anchovies? What happened?

172d

Binary man. Maybe this will help you get thorough?

172d

Okay, either you have led a very mistake-free life, you're a big fan of hyperbole, or this "configuration" you speak of is some kind of monstrosity that cannot be honestly referred to as pizza.

172d

do have some sort of autism, and now your routine is broken and you've gotten super confused and upset?

172d

@heyheni

Yes. It's a known fact that you choose "your" pizza at the age of 6 and never change it ever again during your entire life.

Superlatives are not superlatives anymore. They are just latives now. People use them so often that they have lost their super.

#SuperInLativesMatter

172d

@Cyanide

"I blame the AMAZING people across the pond for making everything SUPER GREAT all the time"

@Jilano

Seriously, dude. Something is either the best or the worst. They don't realise that there is always a third dimension to everything. The dimension where the whole fucking world actually happens.

172d

If bad pizza is the worst mistake in your life, you haven't lived.

Call me when you wake up in bed with a cheetah, a kilogram of ketamine and a naked dude covered in blood and puke with no recollection of what happened.

172d

@bittersweet

Also, What did you do with the half kilo of ketamine?

I like where this is going... 🍺

@NoMad

No man! He was about spill. Now he is counscious with a girl in the convo. He is a kissless virgin. Don't scare him, please.

@bittersweet

Hmm, so, where were we?

172d

@Cyanide

he is dutch, that's considered normal partying there. 😄

@NoMad

Yes, please. Don't follow. I will tell you everything. Soon.

@heyheni

Don't take my comment serious, dude. I was just blabbering. Don't tell NoMad, though. Shh. She is confused. And we will keep her that way.

@bittersweet

bad pizza is worse than that. That's adventure, a bad pizza is a mistake.

@rutee07

wish it had anchovies. No, vegan cheese, jalopenos and vöner don't make a combo that makes tummy happy. Worst I've ever felt...

@100110111

what is vegan cheese? Like,cheese is made of milk and nothing else...

@iiii

well, non-dairy plant-based cheese analogue, commonly referred to as vegan cheese. Not sure which version was on this pizza, though.

@sudocode

it took me this long... Brain not on 100% either today, it seems

@iiii

yea, they're not that good... They've improved in taste and consistency by spades in recent years, but authentic cheese takes the win any day of the week...

Which is fortunately not the case when it comes to any other dairy vs. their vegan alternatives.

@NoMad

probably. Wouldn't know, I don't touch yoghurts, dairy or not

@100110111

*gasp* no FroYo? And no Ayran? Why do you have to torture yourself?

@iiii

oat milk and oat cream trump traditional dairy alternatives any day.

@100110111

not really. They are pretty different to not be comparable at all.

@iiii

true. I know taste is a highly subjective matter, but I never liked the taste of any dairy products that are not cheese. So oat based alternatives are a major improvement for me.

@iiii

But that depends on what it's about for you as for taste.

I've been a vegetarian my entire life (not vegan) and recently I started buying soy milk instead of dairy milk because... it tastes good imo and if I can easily switch to plant based stuff regarding some things... it's good for the planet, doesn't change costs for me and tastes good so why the hell not?

@iiii

I have to disagree because this is subjective.

For me, it perfectly replaces milk, the only difference being the taste and that its plant based, which doesn't bother me at all.

I literally use it for everything I use milk for as well..

@iiii

I see your argument regarding taste. But for any and every other quality plant-based alternatives for dairy can replace traditional dairy products 1:1 (excluding cheese ofc, as already established). Though I guess that could also come down to where you live. In my experience not everywhere the quality of available plant based dairy alternatives is as good...

@linuxxx

well, I don't consume plain milk (except for coffee), but consume derivative products which are impossible to make with plant based substitute. And I don't really understand those who do consume plain milk. But almond milk and other plant based ones are fine by me as a separate beverage, but not in combination with coffee, because all taste gets lost.

@100110111

yogurt and kefir? Impossible with plants as far as I understand.

@iiii

I wouldn't know for coffee as I only consume black, strong coffee but I've heard it works great!

As for the others I have no clue but I know some vegans so I'll ask around 😄

@iiii

first, coffee shall be drunk black. Everything else is blasphemy. As for yogurt, there are plant-based alternatives that people swear by. Myself I don't touch yoghurt, so I wouldn't know how well it works. About kefir... apparently there's a vegan alternative available in Russia.

@iiii

Ah fair enough that makes a big difference, yeah.

Over here, the general substitutes like soy milk and such are about the same price as the dairy ones but meat replacements vs meat... the replacements are often half the price of the meat 😄

@100110111

I don't agree with you. Good latte is good. Black espresso is yucky and too bitter. Though I drink black but mild coffee which I make a blasphemous way: put ground coffee in a cup and add boiling water.

171d

Meanwhile, I have to keep my nose shut tight with fingers while drinking soy milk because it tastes revolting. (I do have to drink it tho, because hormones)

Really, an spectrum of people.

@iiii

This is a personal preference thing haha.

For me it's both a taste and a principle thing. Taste because I love me some extremely bitter coffee and principle because it's my opinion that coffee is black by default and one shouldn't add anything to it. Or, feel free to do so but in my opinion, that wouldn't make it coffee anymore.

But, I'm quite strong opinionated on this one :)

@iiii

Oh no, I only have this with coffee 😄

@iiii

consider me a purist regarding coffee. Don't take me wrong, I enjoy the occasional oat latte or something like that once in a while, but all those cappuccinos frappacinos alpacinos and whatnot are for me caffeinated beverages, most certainly not coffee.