Do all the things like ++ or -- rants, post your own rants, comment on others' rants and build your customized dev avatar
Sign Up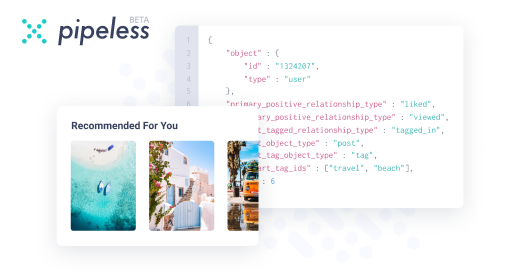 From the creators of devRant, Pipeless lets you power real-time personalized recommendations and activity feeds using a simple API
Learn More
320d

I like to imagine user input as a slab of granite, you chisel away until it's something nice

320d

Well said

320d

This is so beautifully written. This makes me feel proud as a dev. And at the end its like a marvel movie : fuck yes , we are born for this job

320d

do you happen to work for the Dev Korps of Krieg?

320d

320d

++ just for the comments on "clean" code.

Clean code exists like clean requirements exist.

I guess I have to quit. I can't swim and I was not born for it.

319d

@devnullptr

That can be a valid decision, a dev career is certainly not for everyone.

Luckily there's plenty of swimming pools where you can test your aptitude for swimming, or just have fun without any risk.

Those are hobby projects.

When you're coding together a web interface for your raspberry pi home server, or building an autonomous quadrocopter drone from scratch — you sure get a taste for the chaos of development, but no one will get angry at you for failing to deliver or writing messy code.

I think everyone should become a developer — similar to how everyone should know how to cook a nice meal in the comfort of their home kitchen, without submitting themselves to the stressful chaos that a restaurant chef deals with.

318d

To be brutally honest you sound like the lamest batman villain right now. #thedweller

318d

@gibus

I'll take that as a compliment. 😄

317d

Such a great prose this write-up has.

To my supercar brain what people see as chaotic seems perfectly ordered. Just could be simpler.

There's a downside tho — sometimes colleagues can't totally understand what I do. I made writing code that they can understand a competition, an additional limitation to make things spicier.

@kiki

You have supercar brain? Biggest cringe I saw today lmao.

317d

@kiki

There's a difference between what's subjectively easy (for you), and what's objectively simple (elegant in its design, well structured and minimal while fulfilling it's purpose).

Maybe your "supercar brain" can fathom incredible complexity — but if that complexity isn't necessary, you added a limit to scalability. Even the best brain has limits at some point.

@bittersweet

when I say "supercar", I mean it. I never said I was smart. Supercars are fast, dangerous, expensive to maintain and require serious training to operate.

It all checks up.

@kiki

Get checked for add or something then mate.

315d

One of the best things I have read in a while.

I feel that this also applies to life in general. At least my life is in chaos.

314d

I don't think it needs to be chaotic at all. We need more "designers" and less "creatives" and "coders." These waterfall product teams are fucked.

313d

I haven been working in company for 4 years trying to convert the Chaos to order but I have been failing so hard that I have lots desire for the job. I don't want to even write a code anymore.

311d

Too long. Can someone summarize it to me.

311d

@Devnergy

Top reason not to be a dev: Asks others for a TLDR.

😆

305d

Damn! This belongs in a Clean Code book.

301d

Please show this to alle developer newbies who get scared when entering this universe of pressure and over-engineering

297d

That was beautiful. I need this on my wall.