Do all the things like ++ or -- rants, post your own rants, comment on others' rants and build your customized dev avatar
Sign Up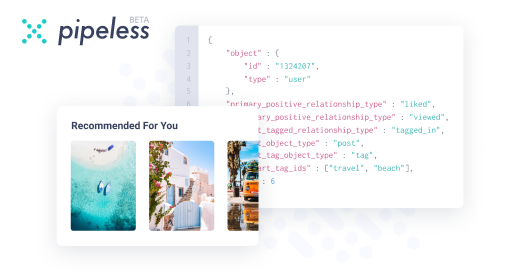 From the creators of devRant, Pipeless lets you power real-time personalized recommendations and activity feeds using a simple API
Learn More
2y

Preparing maple syrup

I do that..😬. My reason usually is i dont want people to not respond because of the intimidation of a multiparagraph question when they see the message. so a hi is like prepping them for the onslaught asking them to be prepared for it without doing it.

2y

Namaste🙏

Hi

Or

When they

Write separate

Messages like this

And the blinking

And sounds

Never stop

Fuuuuuck!!

I tell people once.. If they do it again without writing what they need in one message or at least aggregated somehow, I'm muting them and will check when & if I don't forget..

2y

The subgroup that also tries to vaguely conceal the request with a measly "Hi, how's it hanging?" is my personal favorite to hate on. SEND THE DAMN QUESTION WITH THE HI

2y

2y

Best part is that the follow-up is always the likes of "how to hack X", "pls fix Y" or things like that. I've literally had people on Telegram randomly PM me with bullshit about recovering their Facebook account, how to hack Instagram, how to fix some shit in Termux / Kali etc. Be in the wrong groups and it happens every single fucking day... Total wastes of time. When they allowed private messages to finally be archived by default, I instantly enabled it. Those who want to ping me can ask me instead.

Not sure if this was your goal but now I'm aroused. Do you take appointments?

What's even more frustrating is that this is largely because this is often due to just a lack of human decency. They are too lazy to fully and concisely describe their isssue in one shot, so are just relying on the cost of your immediate attention to eke the necessary information out of them over several excruciating and time consuming round-trip interactions like some sort of kindergarden teacher talking with a 1st grader.

> Hi! Can I ask you a favor?

< What is it?

> I would like you to help me with [short clarification of the problem domain]

< Sure, what's the problem

> [Proper multi-paragraph explanation in great detail with the specific intent that I don't have to ask more than two questions afterwards]

I like to help if you're honest and put at least as much effort into introducing me to the problem as you expect me to put into solving it.

I kinda disagree, but I can see where you're coming from. I do 100% agree with others about the multi... message... questions... that... take... forever... and... never... seem... to... stop... long... enough... for... me... to... respond. But, my personal pet peeve is along the lines of "Hey, got a question, but it's not important, get back to me when you can" messages. Hey, shitstick, SEND ME A FUCKING EMAIL INSTEAD! If it needs an answer NOW, then you IM me, otherwise it should be in an email that I can ignore until cycles free up. Flow state gets broken very easily. Of course, that's why I'm on Do Not Disturb 75% of the day nowadays, but I'm sure that pisses people off... not that I care, mind you, that's their problem, not mine.

@purist

u sure it isn't projection (cf tour firqt msg)? I curse at skype for Business because it errors due to my msg being too long.

@webketje

lol. Not many people ask me doubts yet. So i really dont know about the frustations you people are talking about. But my hate towards skype for business is due to multiple factors including some awful features such as storing the same conversation's messages seperately in outlook, so that i have to change apps to get context etc.

Happened to me the other day..

> COWORKER: Hi
> ME: Hey coworker_name

dead slience
5 days later

> COWORKER: Hi

@Kairpooph

keepalive ping. There is a guy I've been "in contact with" for the last 5 years like this.

@homo-lorens well that's fine because "Hi I need your help" still tells me what you want.

"Hi" doesn't tell me diddly fuck and I don't know if you're calling me to talk about mundane corporate shit or if the servers are burning down and the apocalypse has begun.