Do all the things like ++ or -- rants, post your own rants, comment on others' rants and build your customized dev avatar
Sign Up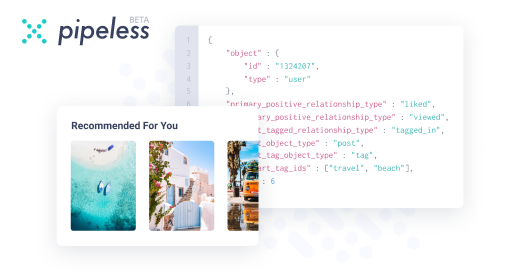 From the creators of devRant, Pipeless lets you power real-time personalized recommendations and activity feeds using a simple API
Learn More
First, welcome to devRant. If you want to participate in devrant telegram amd slack contact in the comments below.

Well, what was your favourite thing you wanted to do when you was young?

Next, what was the very first moment you wanted to do code stuff or whatever and what did you do after it? You can develop these skills to an advanced level.

Polish your skills, make some small projects, and then you can go out to the world again!

I feel sorry for that first shitty company you worked (and the people who funded for that company in kickstarter) and you may think that it is late to start it over again. But it isnt.

Do what you like to do. Do what you enjoy doing. Do what you feel confident of. Then you should be able to achieve your future goal.

Feel free to reply to me and i will contact you back in less than 10 hours (because i alsp have work to do, and it is night time here xD).

Thanks for kind words!

First I started with C++, and I really enjoy working on low-level stuff: compilers, interpreters, and OSes.

I enjoy using high level functional languages like Haskell, or clojure and wrote a scheme-like lisp interpreter with a toy graphics environment in rust (my aim was to use it to teach my younger brothers programming, but it's a lot easier to teach them CS concepts with Arduino).

I usually frequent ycombinator's hacker news, but I feel like community has moved away from hacking for fun, to making companies that generate money.

That's why Im really excited about this community. I want to switch my focus from making business to working on cool tools.

I love re-inventing wheels, and I don't like gluing libraries together. But when I need to ship something, my first choice is usually Python.

I have wasted a lot of time smoking pot (having friends was fun), so I want to challenge my brain with math.

Please send link to telegram/slack chat.

@CozyPlanes

I was going to not comment, but then I recalled I've been just as frustrated many times over. If you're talented and know how to present yourself, you'll find that 80k is not a cap (although some cities tend to have lower/higher market averages than others).

1) Invest in yourself — there's always going to be something you don't know or a skill that can advance your career.

2) Develop simple social skills, everyone has room for improvement here - making people feel good about themselves make them like you, when people like you they'll be inclined to help you in your career.

3) Decide your goals and focus. Do you want to lead? Do you want more pay? Do you want a "warm" office? Focus on small steps toward that goal. Even a minute a day can help you reach goals.

4) Want more money? Try contracting. Contracting through an agency is a good way to step into contracting as well. There will be less stability and as you reach market pay caps, you'll also be giving up benefits.

I reached the comment limit. That kinda clipped my train of thoughts, if you have questions just ask. And if you have startup aspirations, I've got a separate set of advice as well. 😄

Golden advise! I'm taking notes. I just joined telegram, but I can't figure out the slack thing (please don't hate, I still run Skype in a Windows VM)

Found slack URL: Devrantcommunity.signup.team

How do you guys bounce multiple projects? I feel like when I try to do more than 1 project at a time, neither once get done.

I feel like I can only hold so much information in my brain, and it's usually only enough for one project at a time

You got arrested for Pot?!? damn thats hard o_O

Best thing that ever happened to me.

Failed to quit multiple times.

But spending a night in jail and dropped $3k on lawyer did the trick. Just wish it happened sooner

@rastapasta42

good that it helped you :) but one night in jail for pot ... that is unacceptable, I thought it is different these days in the US

@mak420 @mak420

I live in Florida. If I was stopped in the neighboring county, they would let me go most likely without even a fine. I got stopped in a adjacent suburb county, where they still arrest people for it.

I'm curious, where are you from?

@rastapasta42

aaah okay I know its different from state to state ... hopefully this changes soon everywhere, I don't want to glorify weed but its not ok to put people in jail for it.

I'm from Austria, not the most weed friendly country but at least you dont go to jail ... as long as you don't do serious drug dealing and shit

5y

@rastapasta42

I create a working folder for each open project and keep project notes in Notepad files in them

5y

I contribute to open source projects to keep my brain ticking over! And collect my pay check for mindless stuff.

I want to volunteer and teach kids coding in my spare time.

5y

Thanks for sharing your story.

Of course you feel like a shittier developer now, then when you were 15. Despite the obstacles you've had, every developer - as he progresses - feel like they don't know shit. I wish I had a teenagers mind thinking I'm ninja, rockstar 1337 mother funker.

If you feel like you can do stuff blindfolded, it's time for a change. If things still challenge you, pursue. Experience beat confidence.

Find one thing that scare and interest you. Dig into it. Passion come like a right hook or slowly catches momentum.

5y

@rastapasta42

ww can learn from you - substances and code don't make good bed fellows. Whisky is my vice.

@rastapasta42

see if you can hang out at your local hackspace/makerspace. There should at least be more kindred spirits there.

Going for certification might also help your cause. It would make your resume more shiny.

@TyIsI

I recently signed up for meetups website, but haven't had chance to go yet. And I'm thinking of taking a few courses on Coursera, but not sure how much employers would appreciate their certificates

@rastapasta42

Coursera is fine. If anything, depending on which institution does the course, it will show you're on an academic level.

5y

My best advice is to learn to unplug and relax... From October to the beginning of January, I was working on one single project all day, every day, and it burned me out. I decided to take a step back, spend time with my girlfriend and friends, and didn't touch a bit of real code again until last week. That time off allowed me to reset, unwind, and come back to work with a clear head, new vision, and renewed passion.

Following. So much wisdom here.

5y

Reading your story, I could see myself in it. Unfortunately in my 30s I'm still stuck pasting together libraries and using shitty frameworks. Sadly I don't have much to choose from where I live but I do keep my brain occupied in my free time as much as I can :)

I don't have any tips for you, but this was certainly an inspiration for me!

It seems you're on the right track. Best of luck!

5y

@rastapasta42

You should definitly work at Mozilla and hack Rust and LLVM. They do a lot of Python too.

5y

What you put out is what you get back.

Never forget how important perspective and mindset is. When you look at anything with a negative view, your reality will reflect that back to you. Simply look for the beauty in the world and the world will become more beautiful.

This is so inspirational. Thank you for this. 💙 I personally haven't had the toughest time yet when compared to you but I sure do feel that the times are tough. I think, and what I learned from youtubers Simon and Martina, and singer Sara Bareilles is that you just have to do good stuff. It really doesn't matter if you're currently unsatisfied with what you have but you just have to keep the faith. And whatever difficult situation you're in right now, I believe it will eventually help you fall to the right places. And man it sure is tough when you fall to the lowest of the pit but hang in there and believe in me that believes in you, life gets better. Even if it's uncertain, the only thing we have in life is hope and I do hope that whereever you may end up, you'll be able to look back at your life and say to yourself that you did what your heart desired. Again, thank you for this story. It was honest and I truly appreciate it. 💙

5y

tl;dr

@OrestH

no tldr

Read it

It is very emotional

:b

5y

@CozyPlanes

read) well, his life is full of shit, but since he was 10 he managed to live surely interesting life) i'm amazed of him, and happy to the fact he left taking pots)

4y

Subscribing to this thread. Wouldn't want to lose it.

@rastapasta42

there is no cure for this. Watching Edward Frenkel speak on harmonic analysis offers temporary relief.