Do all the things like ++ or -- rants, post your own rants, comment on others' rants and build your customized dev avatar
Sign Up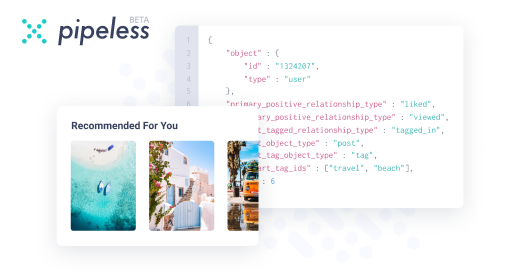 From the creators of devRant, Pipeless lets you power real-time personalized recommendations and activity feeds using a simple API
Learn More
Take my exceptionally rare ++ for _feels_

272d

Sorry, I just had to post a meme in response to "fuck the memes". I feel where you are coming from. Hopefully this helps you smile.

272d

Saucy rant, I like it.

272d

I think the premise that "anything matters at all" is kind of futile

But very well ranted for all the people who might have such hopes

271d

This is what annoys me so much about modern hiring practices. It's literally a who can remember contest, when the ACTUAL thing they should be after is people being able to _think_

271d

"how to center a div" <—- I feel this deep in my skeleton

As for the rest, I recognized some of those words. No idea what any of them mean all put together technical like that.

I'm hopelessly behind in all things. But it's clear we all are. I've met some great coders but even they have to look stuff up.

271d

I feel this so much. The saddest part is that I've done it all. I know how to do (and done it) each and everything on this post and now I work with a client to thinks they need to hold my hand with things *they* have know clue about.

Help, how do you get out of this. >.>

271d

Yeah I worked as a chemist and no one expects you to know all the electronegativity values of all the elements in the periodic table from the top of your head —yet that's often how developers are treated.

"Familiarity with AWS" was a requirement for a job I recently looked in to. I've worked with AWS for 10 years now... But the interviewer asked me to reproduce what the exact JSON properties are to define roles through cloudformation templates...

Do people know the social security numbers of their second cousins? Do they remember what they had for dinner on June 14th 1997?

271d

It was a rollercoaster ride but got your point across!

271d

Thanks for all the comments, after a good nights sleep I'm feeling much better today, but still very much pissed off at the system in general. :)

271d

Tell em babe ✊

271d

the rant I never got off my chest 👏

271d

What a masterpiece

271d

Just nuke it.

- Ptuin

Igor Sysoev: let me just write code for your fucking webserver
Rambler: no you should obey our corporate culture
Igor Sysoev: fuck you then, I'm gonna build my own server
…
Igor Sysoev: *creates nginx*
Rambler: wait that's illegal

Kris Kaspersky, the genius hacker, once said: "If a manager wants me to take my collection of anal toys off my desktop, I challenge him to go the CEO together and see who of us two the company needs the most".

Linus, on Git: "I thought in two weeks I could build a better solution than the whole industry has to offer. And I was right".

I feel you. I realize that this is not a rant but a cry for help, but please don't generalize on flowcharts. I have a CS degree, I build flowcharts professionally, the data flow diagrams. They allow me to easily comprehend the business logic and the entire set of entity transitions. After that I build a data model (just tables in Notion) that doesn't contradict itself, and after that I actually implement it, and boom! It works flawlessly without any kind of automated testing.

My title is CTO

I feel like some context is needed. In startups, sometimes there is a strict deadline not invented by some dumbass manager, but dictated by what we have no influence on, like the pitching round that was agreed upon.

We need the MVP to work, as we need to demonstrate the metrics on real users. "Pay" button should work, UI layout shouldn't break, etc.

Go too hard on architecture, and the MVP won't be finished on time. Go too easy, and tech debt would arise halfway through to the point of crippling the momentum.

It took me years to learn how to strike the balance.