Do all the things like ++ or -- rants, post your own rants, comment on others' rants and build your customized dev avatar
Sign Up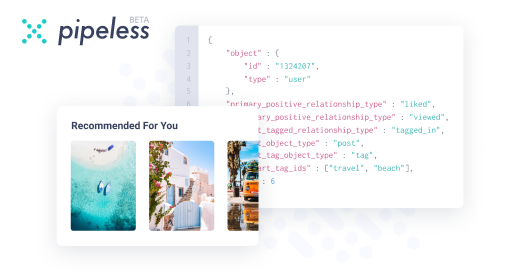 From the creators of devRant, Pipeless lets you power real-time personalized recommendations and activity feeds using a simple API
Learn More
Try upwork.

Alsk try talent.hubstaff.com

@messiahs what are you looking for/can you do, do you want to do? What country?

I am about to do my first interview, how the hell would I be able to help on this one O.o

First of all I would like to thank everyone who answered my rant, that is very nice of you.

I'm a programmer for a few years already, working with PHP, I'm trying to migrate to Python because PHP was my option after they stopped having jobs with C# for desktop applications (nowadays I don't even remember much of C#, much or much).

Answering some questions:

1-What country am I?
A: I am from Brazil in South America, unfortunately here works in the area of technology despite it seems that there are many, wages are not so good due to the cost of living my state being high (Sao Paulo). I really would like to leave the country that unfortunately here the economy only worsens, but it is difficult to find some company that wants to sponsor the visa, does not need to be exactly the US, but any country would be interesting that opportunities were more fair.

Continue...

2-What can I do?
Well, I came from electronics, so I messed with low-level languages (C++ for example), and with the time as things have been changed and everything getting more dynamic with the internet I have eventually changed to some Web language, in the epoch the PHP seemed interesting and Promising, so I went to study it and make some systems with it, that's where I started my career on the web.

Continue...

Unfortunately with the WordPress addendum here in Brazil PHP was being one of the most bad pay languages, but this was happening gradually and I didn't realize to start studying and leaving soon, and also other languages do not have so much space, if you get into some port AIS of vacancies here will see that PHP prevails (and the market does not have as good professionals soon help throws the cost below the professionals).

I think that information fills most of the pergutnas that have made me, but I thank you very much to everyone who indicated me and marked people who can help me, even if it does not give anything, I will try to keep you updated from my situation here.

If you want to better check my professional history, you can enter my linkedIn and GitHub profile that I always try to keep them as updated as possible to help attract more vague possible and clear always answering the inbox if someone needs help, here is all by All right.

@AlexDeLarge

With PHP I've never worked with WordPress (I can't tell if this is a good or bad sign).

I've always worked with high-level applications and customized systems, even for banks I worked.

I worked for many years with Lara and igniter and many applications using pure PHP.

@messhias

Never working with wordpress is always good, don't worry! 👌

@linuxxx

Yes, WordPress is a rubbish, it was the worst thing that may have been unvetoed, once I took a freelance to make that a guy used the database of WordPress and its structure of functions and punched within the framework of the laraable, by the gods my friend , that was a beautiful piece of shit, it was hard to fuck up the bugs, the worst, that as usual the client did not come to give details of the work, AI only after the budget and closes the contract that he released the code for me to analyze.

After that, I never closed any contracts without analyzing the coding before.

@lotd

Sorry, i was mean "Laravel" hahahah

@lotd

About certifications, well, I always seek to study, however, certifications and one thing I do not invest, because at least in my view, it is just a way of these companies make money on top, without counting that stopping one of these certifications for us Brazilians comes out very expensive (not By the study, at the cost of the same), as a $200 certification for example is equivalent to R$ 600,00 reais almost (real is our currency).

And the minimum wage here is 900 reais, so try to imagine what the cost of studying here.

Also taking into consideration that most works, good quality study literatures have no translations for our native language and importing a book even if English to study is a very high value.

6y

A good place for freelance jobs is Toptal. It's supposed to be hard to enter but well paid; I know a lot of people here in Argentina that are pretty happy with them.

5y

Everyone thanks for your help and good throughs.

I already have an Job, I'm in UAE working in Dubai.

Thanks to you all.