Do all the things like ++ or -- rants, post your own rants, comment on others' rants and build your customized dev avatar
Sign Up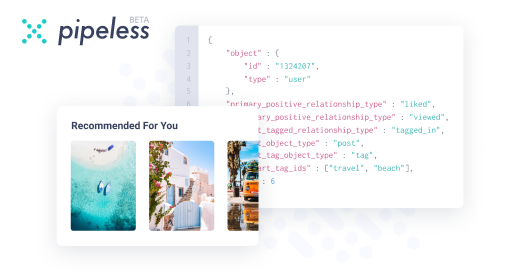 From the creators of devRant, Pipeless lets you power real-time personalized recommendations and activity feeds using a simple API
Learn More
Well I kinda agree on 1, but there are also people who did not do any effort and just pick the easy way.

So I guess its important to be good at judging people who ask for help so you can respond correctly. And not become the grumpy senior that has helped to many lazy juniors and lashes out at even the good ones now.

5y

All my last mentor ever did was giving me a book to read. Life's hard that time

5y

My mum always said a good teacher can make or break your education.
So I never understood why when you leave school people seem to think your education is over.
We're in a field where you never stop learning and for what ever reason people get ignorant of the fact that not everyone starts off at the same threshold of knowledge.
If people aren't willing to put the time in to be a mentor, then they shouldn't be in a position to mentor to begin with.

5y

@kgbemployee thought I was the only smartass here. Hello there 😂

We got this intern, useless guy. Whenever I see he's not working, he says he's stuck at some task. First thing I ask him, did you check online, knowing the answer will be no. Instead of calling for help, he sits there waiting for someone to help him. Sometimes for hours.

Sometimes he sits behind me looking at me work. Thinking he's taking notes or something, but he says he likes to watch the pros work.

I don't think I'm going to let him continue here after his time us up.

@rutee07 this junior isn't getting paid by us, as he's through NAV (Norwegian Labour and Welfare Administration) because he can't find jobs anywhere else. I think it's more of his work attitude.

We had one guy through NAV, a photographer that wanted to become a developer. He actually got quite good, often contacted me after work hours with some problems he was encountering with some online course he tried. He genuinely wanted to to learn. I gave him harder and harder tasks, and he solved them. Often it was support tasks I couldn't be arsed to do, because it was on an old site that predates me, and it would take a lot of my day to debug it. I told him this is the URL, this is the ticket, here's the access details and git. Figure it out. Exactly as I would have to. He succeeded

Cool, I always take extra time to teach them and always tell them every inch of things they are dealing with. Even I don't get bothered if they ask some queries when I'm not on in the office. I actually learned many things by just guiding them and not to mention satisfactory feeling when they learn by themselves and come with the better solution.

You Just made my day :)
From a very junior developer : thank you

First lesson for a junior dev: if you havn't tried to google your problem, then shut up and don't distract me from my work. Saving you 3 minutes costs me half an hour because you pull me out of my work context.

5y

I feel this is pretty idealistic. You blanket statement saying always assume they've already checked online.

Majority of the time (in my experience at least) the answer I get back is no. I'm not even talking about complex issues either it could be something as simple as they can't figure out how to make their laptop not go into sleep mode when they close their work laptop. Immediately followed by how to make the screens extended as opposed to duplicating display.

Then have one of the other juniors standing behind us the whole time waiting while on his phone, so once I'm done I ask what his issue is and he goes the samething can you walk me through it. Literally wanted to punch that guy in the dick.

And no.... I'm a junior too.