Do all the things like ++ or -- rants, post your own rants, comment on others' rants and build your customized dev avatar
Sign Up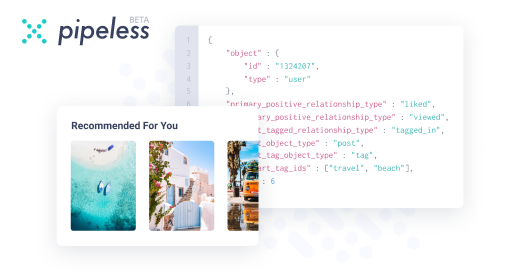 From the creators of devRant, Pipeless lets you power real-time personalized recommendations and activity feeds using a simple API
Learn More
5y

@theNSA catch up your game NSA

5y

You're living my dream

5y

Those file names look really long. What language is that?

@theNSA it really is an interesting city - so much going on, for the better or worse haha

@Floydian Adobe is a good company! I love Lightroom - I edited this photo in it and use it to edit/organize all my photos.

@billgates

PHP, the devRant web/API codebase. And yeah, the filenames are long as many of the classes used to be in a shared framework/SDK I built so they are prefixed with "devrant".

5y

@dfox

but the devRant image compression makes the editing moot? You have a link to the original?

@billgates

Yeah, for this version it doesn't make a huge difference, but even the basic HDR processing out of the camera was done in Lightroom. Better quality version here:

https://photos.app.goo.gl/3hfaSTSXq... @Bitwise

haha, that's awesome. Greenwich and LES are both great areas. I have to check out that bar one day, I will try next time I'm down there. Edit: if I'm looking at right one I think Yelp says it closed :/

5y

@theNSA joke about your name :3

NSA is supposed to know everything :P

@Floydian at most companies here you're allowed to have side-projects, as long as you work on them on your own time and they don't compete with the business. So Adobe is a pretty good match for me as it's clear they don't compete in the developer community marketplace and are of course very design/marketing focused. If

@trogus

or I worked for a company like Google or FB I think it would be a problem because they have their hands in almost everything and can make the argument for pretty much anything that it's competing.

5y

Woah, I couldn't code there, I'd be too busy enjoying the great view. 😅

I mean looks neat but i couldnt work with just a laptop :/

@nin0x03 ha, yeah, sometimes it is a bit distracting.

@sharktits when I'm at work I use my laptop and one external monitor, but I still pretty much always code on a single monitor. When I'm home, I usually don't even use my desk and I end up just coding on my laptop. Not sure what it is, but I've never personally liked using a lot of monitors.

-- just because of jealousy (nah, actually it's really cool, so ++)

@bigus-dickus lol

@xzvf the laptop in the picture is my personal one and all of the software on there is licensed to me

@socksAndSandles thanks. Interesting idea. We will consider a Twitter account too.

5y

@dfox

wow, absolutely killer view. I imagine it does well at counteracting stress.

5y

@Floydian
But Adobe (India) CTC/Compensation are scam !
They bloat ur CTC , but base will 25%of ur CTC😂

@dfox

I have a suggestion for next week's topic:

What are the most interesting projects you have worked on over the summer?

Or

What was your greatest accomplishment over the summer?

5y

@Floydian
No I don't , long time ago
They came to college for placement!
Got rejected😀😀

@FrodoSwaggins how did they steal $600?

@FrodoSwaggins you mean of a physical copy?

@FrodoSwaggins that sucks. They probably could've done something for you. I also agree about the key cracking thing. Shouldn't have been that easy.

But I do think CC goes a long way to combating piracy. Adobe software was some of the most pirated in existence (even without the key hacking, so many cracks existed), and the tie in to cloud has curtailed that a lot, and also made it more affordable for students and other people who couldn't shell out $600 for a program before.

If you want, I can get you a full CC (all programs) 1 year subscription for $130 (usually about $636). Or Photoshop for about $25/year as opposed to $100+.

@FrodoSwaggins sure, I mean if you're getting by without it, then go for it :)

If you ever do need Photoshop though, it's practically free with my discount so just let me know.

@Floydian yup, I'm happy to hook you up. I get a very limited # of discounts and have almost used all mine for the year (for friends), but have a few left I think.

@ Floydian no problem

@FrodoSwaggins sounds good :) that would be awesome.

And yeah, the subscriptions do get pricey. Not trying to push you, but just let me know if it ever gets expensive and you do want it. My offer isn't one year promo or anything either. I can get new codes every year as long as I'm there and they can continue to be used for consecutive years.

5y

Lucky you

@dfox

. I dream of this every time I commute to work. Working towards actualising that dream though

Man.... This is really awesome 😍

5y

Ayee where is this at??

Just had this popping up for some reason. Sorry for necro, but that's one hell of a view. Nice weather, but not sunny enough to mess with the screen. Sometimes I wish I didn't live in cold ass Sweden.