Do all the things like ++ or -- rants, post your own rants, comment on others' rants and build your customized dev avatar
Sign Up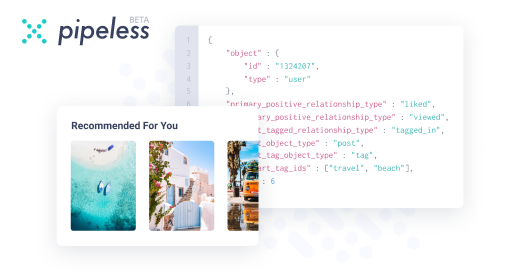 From the creators of devRant, Pipeless lets you power real-time personalized recommendations and activity feeds using a simple API
Learn More
2y

Way to go😼

And I came in thinking this was an advert for some JS library

2y

Very inspirational, thank you for sharing 👍

Btw, pretty wrong section lol 😂

"I changed my DNA"- No you did not.

@aviophile

you receive the 'I would not hire you to write a natural language interface award'. Congratulations

@aviophile

I used "It" not "I" so you might want to get your vision checked ASAP. Just some actual HELPFUL advice instead of shitposting on my story :)

Well on the one hand you're proud of what you achieved and want to share your progress, which is good and might inspire others.
On the other hand there's tons of people at the stage where you started and who perhaps lack the willpower or have realities that dont allow them to invest the time and to them it might feel like rubbing it in.

And to me it was like "wuut, a fitness before-after on devrant, that's unconvential" *click* :D. Physically I'm probably closer to your low point, but idc I'm happy :) Keep going!

@webketje

I mean the entire concept of this platform is to "rant" about the mishaps people have as "devs" but I also believe at times where there are so much negativity and hatred, a little light over the sad little plants goes a long way :) I do value your input nonetheless! Though, I also believe that if you spread positive energy into the atmosphere, those that really need it will grasp onto the same energy and feel somewhat enlightened or motivated to actually better themselves. But tbh that is a lot to ask of people, even those too depressed to see the light at the end of the tunnel and I do my best to guide those who are willing to make positive changes in their lives. It is what it is at the end of the day, all I can do is constantly send my positive vibes and energy to each and everyone here who is having a bad day/week 🙏

@irene

then what DOES inspire you? I am always curious to hear other people's take on where they get their motivation from because that's all I really want to do in the end, motivate people to improve themselves but ONLY if they really want that. I don't like forcing people to do things they don't want to do, that's just not my style tbh

2y

Good for you man... life will have its ups and downs... this discipline will pay off when things get tough. Keep it up. Im in adown myself... I'm inspired, thanks.

Congrats, man! It is really hard to get out of comfort when you have depression and you are in a really amazing path

Great move by going to the gym to stay fit and motivated

@irene

Does the prospect of retirement inspire you to work so you can then either not work when you retire, or work on things you want to when you retire ?

I might hazard a guess there is nothing you want to work on when you retire..

World peace ?

@irene

Did you once look forward to anything in the past ?

Is your not looking forward to anything related to your knowledge of the world ?

Eg. Is ignorance bliss ?

@irene

Just because you can.

They look pretty when on..

And no ones really got a fusion model to work that well yet.

You could play around with Polywell's:

http://www.talk-polywell.org

It is quite interesting to read the thoughts on what we can learn from ball lightning and how it could apply to fusion reactor design.

@irene

> They are soul sucking grinders.

I think that just about describes most of life's activities !

So you after a non-grinding fun activity ?

Gigolo ?

@irene

You could develop an android sexbot.

@irene

you need to do adventurous things such as skydiving, bungee jump or a long mountain hike. You should spring back right after these activities 😏

@irene

okay can we be friends tho?

@irene

I'm not a great fan of risking my life myself!

I get enough risk in my life as it is !

@irene

You could get fit though.

@irene

maybe video call to make your day a little more livelier, WhatsApp?

@irene

I imagine if you get fit, you won't get dizzy from blood pressure related activities.

@bosunoyeleke

Does WhatsApp require a phone number to call someone, or a username so folk don't know your phone number ?

Just I can't install it on my phone yet to find out, since I don't have a SIM slot on it yet !

@Nanos

once you add my phone number as a contact, you can call me 🤙

@bosunoyeleke

So there isn't a way around not parting with your phone number when it comes to WhatsApp ?

That's a shame, as I guess that is a good way for scammers to be annoying once they get hold of your number.

Or can you register it with one number, and then use it on a different phone with a username ?

Then if the old number is disconnected, they can't scam with it ?