Do all the things like ++ or -- rants, post your own rants, comment on others' rants and build your customized dev avatar
Sign Up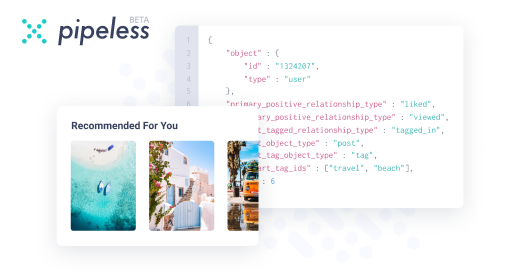 From the creators of devRant, Pipeless lets you power real-time personalized recommendations and activity feeds using a simple API
Learn More
Damn, even the Pepsi matches everything.

Only thing I'm missing is sweet RGB LEDs accent lighting, and then maybe a ultra wide monitor to go above the middle screen

1y

That good boi is doing a good job

@Jilano

I don't think I could only use that... I like multiple physical monitors because I can use them as actual "monitors" and put a window there and leave it while I work on other things glance over anytime for status updates. I also think that g9 is too narrow field of view I think works, maybe.. but definitely too narrow for only using that

@bioDan

hahah yep that's sage.. she's always at my feet hah

Gosh! You even got a feet warmer. 😃

Ohhh an remember that's the March 11th 1986 IBM Model M keyboard right there hahah

1y

The screen setup is also a necktraining.

@deman

it's actually not as bad as you think

1y

@QuanticoCEO

I don't think it's bad :D Just a bit jealous. My home office setup is a garden table, 2 screens and a docking station for my thinkpad.

My girlfriend got her setup on the other side of the table. MacBook and a huge screen. She already got another chair, no worries xD

But hey, I added a LED strip for her.

Btw. Beyerdynamic headphones? <3

@deman

hey we all start somewhere I used that type of setup for a long time. Also I found it most useful, to use a desktop as the main development machine, for processing power, ram, monitor support etc.. Then use a laptop to remote into the desktop when you went near the desktop... the other plan is using version control to access the code from the desktop, and vise versa.

@deman

yes I love those headphones so comfortable and great sound... Akg mic too.. crystal clear

@Linux

March 11th 1986 IBM Model M

@QuanticoCEO

You can virtually split it to get the sale feel as multiple monitors without having unnecessary borders. As for the positioning, you definitely need to be right in front of it. That's how you'll enjoy it the best with that curvature.

That being said, I was just thinking getting a G9 in addition to all those you already have.

@Jilano

in addition to the rest??!!! What a wonderful idea!

How delicately you've hidden the shit on the left

@kamen

LOL... last minute "ohh probably shouldn't be showing those projects haha"

@kamen

There's no shame in showing a nice collection of dildos. That could (for some) go well with the magnifier on the right.

I'm surprised

@rutee07

hasn't seen it yet!

@Jilano

yup because that makes whole lotta sense .. good eyes 🙄

@Jilano

much rather people think those are dildos under there than for them to know what's actually being covered haha

@Jilano

I don't see anything, maybe I'm desensitized.

I just realized... Considering your avatar, at least up to this point, you haven't been very truthful about your desk setup. Your dog isn't beige.

@QuanticoCEO

Oh! Are you trying to tell me that there are in fact... *Gasps* Cookies?! :O

@rutee07

That, or you had your eyes closed. Who knows!

1y

So you got your http traffic showing up on your analyzer?

Can't wait to be able to post my setup, I'm still waiting for my monitor to come tho :(

Can we like, fucking switch rooms?

Also Doggo looks very much demon.

@Kashmir yes I wouldn't have them if I didn't use them all

@Ranchu hahaha ... sages she's a good girl haha

1y

Perfect. 😍

@QuanticoCEO

As you should! We're all scared, confused and (mostly) naked.

I thought that there's monster under tge table 😶

this looks absolutely awesome

As an electronics guy, this is my dream !!! , you can have n number of screens but when you have a oscilloscope nearby oufff 👌. Looks like i need a serious upgrade

1y

Wow! *drool*

@Jilano

Oh yeah, gonna improve my "torture" chamber.

1y

Just out of curiosity: what are you using all of those monitors for? How does a normal use case look like in terms of what you display on your monitors?

@kandalof

email client, im client and voip client on the lower right monitor. Also contains Media player

Top right mainly contains HelixCore's P4V our version control system(amazing system btw, better than git actually) webex window, and or PowerPoint and word documents related to emails or prep.

Middle screen is main dev screen.. their one big, or quad or vertical split depends on the need at the time.

Bottom right typically contains Reference documents, or chrome, and a terminal

Top right contains ECAD, chrome, or reference documents or reference code.

Btw I do use virtual desktop so most of the stuff is organized that way,

@hardfault

what ECAD are you using that's supported by Mac?

@QuanticoCEO

i use to use eagle , but that schematics on my screen is just PDF,

Also I don't think anything beats Orcad in that purpose.

If i be doing big multilayer stuff I will be doing in Orcad , sadly it's not there for mac last time I checked.

What do you do for living? Space rockets?

@tuxcoder

embedded software engineer, Kernel engineering and AI software engineering

@QuanticoCEO

Lovely!

I recently got myself a Model M Battleship :D

1y

Do you find this setup comfortable (worth buying)? I have three monitors sitting flat on my desk, and I always find myself irritated after a few hours as I use all 3, often.

@Linux

where? What year? How much

@QuanticoCEO

It was made in 2019, check out my latest rant ;)

1y

even a dog not bad !

Damn, is that a panther down there?

1y

OH WHAT THE FUCK I WANT THAT

Oh lol Friday I turned the desk into a standing desk lol, and added an ultra wide above the middle screen haha

@shakur Bro Is this a paid Pepsi mention? Because it's not working jeje (sips diet coke slowly) jk peace!

@shakur LMFAOOO!!! I can't stand coke... and don't even get me started on the diet bullshit. But I've never noticed until now about the Pepsi "revelation" lol I find it is accurate now that I think about it. Lol I drink Pepsi or water that's it haha

Looks like an operation theatre for hardware components. 🙃
Cool tho ✌️

342d

MODEL M 4 LIFE

342d

@uyouthe YES YES YES!

342d

@QuanticoCEO

I had a very high hopes about model m but it just doesn't work for me. Apple Butterfly (not the defective one) increased my typing speed to the sky tho

342d

@uyouthe I use to use the old Apple keyboard the original butterfly version not the one within the last 4 years.

I liked it a lot, but it was because the keys were bigger I think, but the nostalgia of the M especially mine as it is a March 11th 86... 3 months into production. It just sounds great. I did find me typing faster on the m or at least more precise. And it just sounds so good

The butterfly I fat fingered a lot.