Do all the things like ++ or -- rants, post your own rants, comment on others' rants and build your customized dev avatar
Sign Up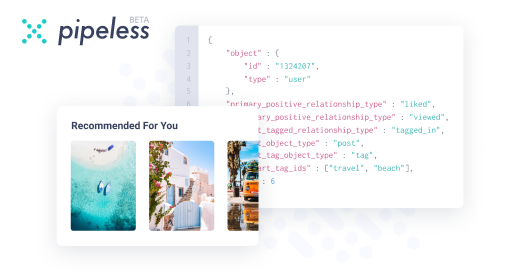 From the creators of devRant, Pipeless lets you power real-time personalized recommendations and activity feeds using a simple API
Learn More
295d

Not sure that works sans threads. Seems like reddit's approach. All you gain out of it is a concrete awareness that "the context was deleted."

A-B testing time

I kinda like that about devRant. People look crazy especially when the person they were talking to deletes their account. 😄

This is completely unnecessary if you don't have a Reddit style comment.

Plus this isn't Reddit... We're not all sensitive assholes that bitch if you say anything other than a popular opinion.

@Stuxnet

Your comment was not only an unpolular opinion, it was racist, nazi, sexist, climate endagering, and jQuery inducing!!!11111droooool

295d

@Fast-Nop

Whoa, slow down there, mate! Just because you don't like raspberries doesn't mean you should talk like that. I mean, what did they even do to you back in prison?

@Jilano

When I was in prison, they blew raspberries against my balls. It was hell because I was giggling the whole time someone's tea-bagging me while me sucky sucky.

@rutee07

did you at least have the happy happy fun time fun time?

@Parzi

Oh boy, did I. I dropped the soap a thousand times that when someone dropped a hard brown stool sample, I accidentally picked it up and rubbed it all over my chest. I smelled like shit the whole time but it only turned them on more. My ass was so broken, you'd think it's a wormhole to another dimension.

@rutee07

listen, there's more grating things you could do to your ass, i've rather unfortunately seen them. The ideas sound great but shatter like glass in the end. Sometimes it's not great to live on the bleeding edge of sexual pleasure, if you catch my drift.

@rutee07

please reread that a couple more times there's like 4 in there

@Parzi

Are you referring to the porn star who used a glass dildo in her ass but they put so much lube, it slipped off and broke?

@rutee07

you missed "more grating things" as well

dammit you made me explain and you ruined it ;-;

(but no i was referring to *the jar*)

@Parzi

Hahaha. I noticed the grating part but ignored it. I was more interested in the types of porn you might be referring to. 😄

@rutee07

none of that was enjoyable to see and it wasn't by choice. I'm just sharing the scars.

@Fast-Nop

sharing a coke, are you? Civic duty, and all that, I guess.

@rutee07

Dropping the soap on purpose....

295d

I agree it looks kinda weird

295d

The person above me just said the dumbest thing ever, seriously delete that

295d

Wow, I didn't expect that the topic of this rant changed that quickly 😂

@SortOfTested

Simple then, make this a request for threads :D

@Stuxnet

I feel like it's implied that people here are even more sensitive given that downvotes are more cosmetic than actually functional.

295d

@kamen

Pfff! Only you could have brought up such topic... Who in their right mind would argue about forks and spoons?! Especially considering that the latter is the obvious best.

@kamen

wrong.

Go to a Reddit and say something unpopular. My record is like -58 karma on a comment.

@Stuxnet

That's quite some BJs you're owing.

@Stuxnet

My point is that if you do that here, you can't get past -1 (from what I've seen at least), no matter how stupid is the stuff you post. As if we're special snowflakes who might get offended if we get too much downvotes.

@kamen

it can get to about -2 or -3 and then it's hidden bc 99% of the time posts that get far is nothing more than shit posting or spam anyways.

@Stuxnet

What about a comment in a rant? If the rant is high enough to be seen, all of its comments will be seen too.

294d

@kamen

ok.

You missed the entire point of my original comment tho. It didn't have shit to do with the ++ or karma system. It was about our personalities. We embrace debate and shit for the most part, while Reddit promotes the hive mentality.