Do all the things like ++ or -- rants, post your own rants, comment on others' rants and build your customized dev avatar
Sign Up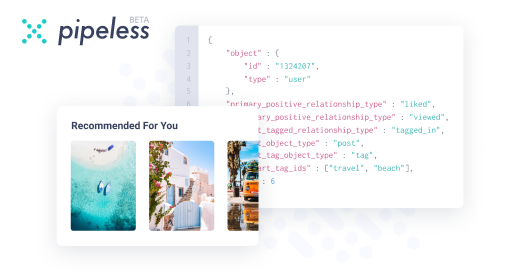 From the creators of devRant, Pipeless lets you power real-time personalized recommendations and activity feeds using a simple API
Learn More
What do you think,

@dfox

?

Agree, considering some people just upvote without reading comments and I just saw a fake news post

1y

Agree. The -- options are too limited now.

@dfox

:)

Imo the voting system should be just a simple + or - and it shouldn't have the side effect of hiding posts either locally or globally.

I mean, almost all news is fake at this point. If you watch independent media, they pick apart all the problems with FOX, CNN, MSNBC. They're all terrible. No one tells the truth, or they bury it five paragraphs down.

How do you figure out what is fake and what isn't ?

@Nanos

someone goes fact checking and puts the result as a comment. Other people read the comments and vote based on that.

@Nanos

You don't. There's no option to mark something true. You assume statements to be questionable, and report only when you know they're false.

False information is spam in my eyes. Spam is just unwanted unsolicited messages. False information is unwanted and unsollicited so spam.

@electrineer

@Lor-inc Law of the internet: The last comment is always right

(/s)

@alexbrooklyn

the way to get correct information is posting wrong information and let the internet correct it.

Agreed, that option is necessary.

@dfox

.

@electrineer

> someone goes fact checking

Not as easy as it sounds in practice I notice.

I've seen forums full of nuclear scientists argue about what is fact and what isn't !

If you can't get them to agree..

As such I reckon such an option isn't needed, nor would work.

All that would happen is whoever is in charge of a specific forum, would dictate what their version of the truth was.

Humans I notice have a tendency to over complicate things.

The most effective forum tools I've seen, have been the most primitive..

I fear if you try to make this place too complicated, it will end up like Facebook..

@Nanos

I feel like the system is now too much like fb. My suggestion would make it simpler and more fair.

@electrineer

I think voting is bad..

Amusingly I'm reminded of a hippy forum which had voting up and down.

They banned down voting, because folk would get upset, so only up voting was allowed.

That reminds me of Facebook..

Trouble with voting is, when you get a majority of idiots voting something !

> make it simpler and more fair.

Simpler gets my vote. :-)

But fair, well, that also gets my vote, but in this case, I'd say it would produce an unfair result.

Aka, unintended consequences.

Not an unknown problem when you try and improve something, and you only end up making it worse.

A bit like free speech..

I'm reminded of:

https://en.wikipedia.org/wiki/...

Which is rapidly becoming reality in some parts of the world as we speak..

@Nanos

well now its common that opinionated comments get cencored just because a couple people dislike them. I think the system couldn't be much less fair.

1y

maybe a browser extension that lets you vote shit up/down? like, select some random thing on a page and vote or add comments.

some next level feature: it could also offer a way to monetize shit like SO posts or forum posts or some random page with API docs or whatever, OP adds a reward and community or OP awards it to whoever.

@electrineer

> I think the system couldn't be much less fair.

Sadly I can see how it could be made worse !

Think of it like free speech, if we stop one person from saying what we want, then suddenly we find we have to stop two people saying what they want.

Then its three people, and suddenly, its everyone, except for one person..

It's a sort of either or situation.

If you try and patch it too much, you get folk gaming the system, you get idiots deciding things. (Isn't that called democracy..)

@Nanos

What really helps is, not reading stuff !

And multi-level threaded messaging, so if you see a thread start about something you don't want to read about, you can ignore that thread entirely. (Marking it read even, if we had read/unread flags that is..)

It's all user side stuff.

That works great, seen that work for decades.

I dunno, I'm currently not happy with the voting system in general.

So -- requires a reason, ++ doesn't. Voting -- too often gets you vote banned, ++ doesn't. What about that new "misleading or false" option? If a user spreads misinformation after misinformation, can I -- all posts without worrying?

353d

@Nanos

> I've seen forums full of nuclear scientists argue about what is fact and what isn't !

Obviously, the purpose wouldn't be to completely obliterate false information, but to limit the spread of dangerous, misleading content, including fearmongering, which is a pretty widespread issue on internet forums.