Do all the things like ++ or -- rants, post your own rants, comment on others' rants and build your customized dev avatar
Sign Up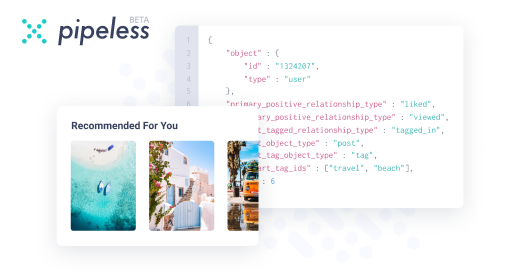 From the creators of devRant, Pipeless lets you power real-time personalized recommendations and activity feeds using a simple API
Learn More
217d

Yes

217d

HOW DO YOU NOT KNOW THAT 5G RADIATION IS AN ESSENTIAL PART OF BILL GATES' PLAN TO MICROCHIP US ALL AND TURN US INTO CAT EARED FEMBOYS GO TO INFOWARS.COM RIGHT NOW

217d

When physics limits a technology, we know that we have nailed it

217d

I think 5G excels in denser areas too with less overlap and etc right?

That's certainly an issue.

It doesn't fucking help that people confuse 5G phone systems with 5G wifi too. I know people who have 5G wifi routers and are like "I already have 5G". Face palm!

217d

Covid causes 5G
Duh

217d

Now think about 6G

217d

Who needs low radius, non penetrating through a walls mobile network that needs cell towers implanted in everyone's head to work properly.

217d

Well I didn't ask for any of this so no.

217d

@Pogromist

who need higher data rates and convenient wireless docking stations ?

Who needs 3G, we have EDGE?

*who needs ducking 4G ? 3G is fast enough!

*who needs 5G, I can even stream pr0n otg w me LTE!

Who needs a car? I have me bike!

Who needs windows ?

217d

217d

@dder

i say that 5G is half baked technology

217d

I asked. It was me all along.

217d

@Pogromist

the fact that mmWaves don't penetrate walls reduces congestion and having base stations near means that lower transmission powers can be used. Sounds like a win-win to me.

The people who research this are not dumb.

217d

@Demolishun

you can get most people confused when speaking about GHz, even though you learn about frequencies in high school, sadly.

They want 5G for higher bandwidth. Higher bandwidth means more room to put monitoring devices to track people. There is a reason China is trying to push 5G tech to other countries. This is part of the system they are using to oppress their own people.

@rooter And if we accept as status quo nothing will change.

216d

@rooter I am incensed by recent events. I no longer accept that status quo for society any more. I am fucking livid. When I grew up you here things like "politicians always lie". I am no longer going to accept this. If one lies I am going to work to replace them. The cost is too fucking high.

216d

@Demolishun

Best idea. If we always get what we tolerate, we should only tolerate better things, not worse.

Though if things continue as they look like they're going to, your statement (and mine) would be prison sentences.

215d

So about a year and a half or two years ago I went to a meet-up in bell laboratories and they talked about 5G networks. The reason they gave is allowing to transfer more data from more sensors (used for IoT). It's not really meant for you to notice the difference, unless you stream 3d models or something

215d

@hubiruchi

A lot of the reason for this rant was because cellular networks are completely marketing the fuck out of 5G and I'm like, 4G seems pretty much as fast as my WiFi. Look at the Apple iPhone video... They spend like 20 minutes talking about 5G. Such a huge part of their pitch. And I don't see any need for it besides very very specific situations.

215d

@AlgoRythm

oh okay it's probably didn't get here yet (or at least not to the marketing here)

212d

@theabbie

But we're not there yet. The Shannon Limit also depends on the receiving sensitivity. For the same TX power, with better HW, you could easily have higher capacity.

212d

@r20408e122449d Still, it's physics which is limiting us

212d

211d

I'm pretty sure that's exactly what I asked for last Christmas... instead we got COVID-19! Sorry, my bad :/

206d

198d

What I worry, is that 5G and 6G encourage disparity.

Well, there might not even be 4G in rural areas. Or even just telephone lines in some cases.