Do all the things like ++ or -- rants, post your own rants, comment on others' rants and build your customized dev avatar
Sign Up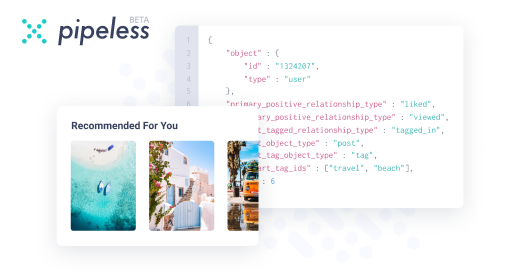 From the creators of devRant, Pipeless lets you power real-time personalized recommendations and activity feeds using a simple API
Learn More
14d

It fixes a sorting issue (sort of), but so yyyy.mm.dd.

So yeah, useless as the imperial system.

14d

14d

Thank. You.

I've decided I don't work with dates anymore. Timestamp it IDGAF.

14d

@JS96

Now I want to know the only reason it was preferable to use that sh.

14d

@IHateForALiving

I timestamp everything in my databases. It's just easier, especially when combined with something like moment.js

14d

@IHateForALiving

And what if you have to work with history records, older then 1970-01-01?

@myss

the world before 1970-01-01 wasn't worth living in anyway.

14d

14d

Idiot everyone and their timezones, thinking 12 noon has to be when the sun is up.

14d

This day in the year of our Lord 2021 February 17th.

See, if they hadn't stuck the fucking year on the end it would have been fine!

Also, fuck you from America! ;-) In the nicest possible way.

Internally I want things to be year, month, day. But all my displays say month, day, year... Sometimes I cry...

14d

@spongessuck

Stupid timezones policies led to energy crisis in my country several times, so it actually is important that the sun is up at 12 noon.

14d

They're the same idiots who still use feet and pounds. I'm surprised they've survived that long

@devphobe

I've had some SQL queries in the past being so much easier, conceptually, when I dropped dates and started using timestamps. Since then, I've decided I'd always work with timestamps as default, and convert to a date where needed.

Epoch mother fucker.

(But I can live with ISO-8601)

14d

@HiFiWiFiSciFi

I have a library for process control that the epoc is 1600-01-01. I have to convert from real dates to library dates and back. Not hard to do, but was real confusing when I first started sending it dates.

14d

It does because poo on you

This includes devrant app btw

@Demolishun

as long as the month is in the middle I'm happy

14d

I prefer the yyyy-mm-dd HH:ii:ss for sorting

The good thing is that every time I'm seeing slashes, like in 5/1/2021, I know that I'm dealing with bullshit date format. So, it's very easy to spot.

@Lensflare

I'm not sure if you know about this but dd/mm/yyyy is common too

13d

@electrineer

There is a special place in hell for people who use that. mm/dd/yyyy is bad enough. But to have one that is ambiguous with that...true evil.

@Demolishun

that's why the iso standard is the only correct option

Why not?

Mm: yyyy: DD? Or using Unix timestamp?

13d

@johnmelodyme

what is the reason mm: yyyy: dd. is so much better than everything else that users of other formats should convert to it?

13d

Damn! Now I can't use my bullshit spotter anymore :/

10d

@JS96

Does it fix it? Won't 12.01.2020 be higher than 11.01.2021?

10d

@cucatrap

that was the reason of my "sort of" 😝

10d

@JS96

I really don't see how a "sort of" solution is any different from a "not at all" solution when there is an actual solution.