Do all the things like ++ or -- rants, post your own rants, comment on others' rants and build your customized dev avatar
Sign Up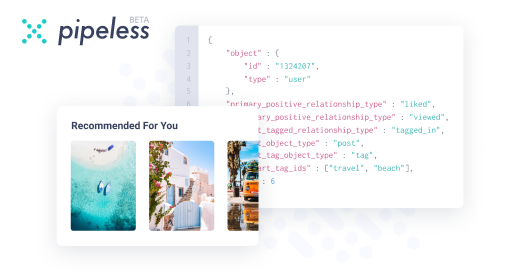 From the creators of devRant, Pipeless lets you power real-time personalized recommendations and activity feeds using a simple API
Learn More
212d

Dick person who writes such a response though

212d

Translates as "we found someone cheaper than you"

212d

212d

well, that's usually how failed interviews go, and the job market really is crap rn

212d

Huh, apparently I'm a wizard.

Where's my Hogwarts letter?

212d

"We weren't actually even hiring but we won't tell you that"

212d

@electrineer

We just wanted you to write this example "interview" code to solve a problem for us.

212d

I think they mean, the person they hired already has a friend there who put in a good word for them.

I'm reminded of one time I applied for a job with 35+ years experience, instead they gave the job to someone with zero experience, but hey, they had a friend who worked there !

Then there was a time someone I know with 60+ years experience didn't get a job, what they found someone with 61 years experience instead !

Even wizards these days can't get a job..

212d

you're supposed to have connections on the inside hook you up with the job

how to get these connections or be so good at your job that you have this reputation and build them, idk

211d

@GeorgeBool I have the opposite problem. I refuse to work a job I'm not qualified for. I refuse to be paid for standing around with my dick in my hand.

Unfortunately that apparently means I'm not qualified for anything.

211d

This must be location based. Most companies here are permanently hiring for devs simply because they can't find enough.

@AlmondSauce

I wonder how you find that ideal location ?

I've been told its capital cities, but not in my country !

@Wisecrack

I hear in some countries they pay for sperm, so you could be paid for having your dick in your hand after all. :-)

@sjwsjwsjw

----------

how to get these connections

----------

I've heard playing golf is a good way to get those connections, or even just being a golf caddy.

Naturally I live nowhere near an active golf course..

Or maybe just pay membership to hang out in the bar and chat to folk, if your playing skills are poor. ( I'm reminded my uncle got a house next to a golf course for this very reason, so he didn't have to walk far ! )

I've tried parties and organisations with such folk in, but never really got as far as 9 to 5 job possibilities like that.

Seems everyone and their dog is doing the same thing. :-(

I remember a friend of mine tried ever so hard to do that, and even changed gender to try and improve their life, but nothing worked and they left this world by their own means in their 30's :-(

I wished I could have helped, but I can't even help myself.

211d

@Nanos

London. But that's certainly not the only place.

199d

well people who study for leetcode and hacker rank, even if they cant build a rest api that just returns a hello world string...

will often be chosen over people who are shit at online code exams but have single handedly done and maintained several big projects

185d

@Nanos

rejection can be painful I know. If you can somehow get past that, then you literally have the Midas touch. I think I may be misusing the word literally here. In any case the ability to keep on chugging and trying means you are inevitably going to manufacture your own luck. If you really look at life from this lens, thoroughly and completely, you can in aggregate have anything you want within reason.

178d

@Wisecrack

Nah, inevitably never happens, no matter how many decades you try !

I just do that now to prove I'm right, again, that it won't work doing it that way !

If you can figure out the reasons why, at least then it gives you a chance that if you have the resources, you could change things so you can get what you want.

But most of the time, folk don't have those resources, so even if they knew what to do, they can't.

For example, I hear tall people get more jobs, so other than putting lifts in your shoes and only applying to companies with lots of short staff, the only other option is expensive surgery, and that only adds a few inches..

But maybe you might find out which is the best language to code in to get a job, and change to that.

Luck is an interesting topic. :-)

I think we call it that when we don't understand what variables are at play, and what value they need to be for X to happen.