Do all the things like ++ or -- rants, post your own rants, comment on others' rants and build your customized dev avatar
Sign Up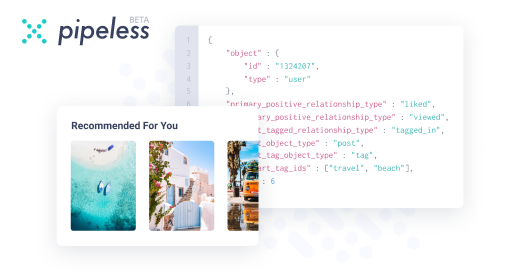 From the creators of devRant, Pipeless lets you power real-time personalized recommendations and activity feeds using a simple API
Learn More
139d

I get your frustration though I'd argue that since he is a junior it's pretty much expected, or at least it should be.

1) I think juniors should be expected to have close to 0 experience. It describes a person that has 0 years experience in the industry and everything he knows or has done is either formal education or his own projects on his own time.

2) When hiring there should be a stage where you help the new hire setup their environment and make sure everything works before the project even starts, did that not happen or wtf is the issue here?

3) You can kinda solve 2 by providing company laptops that come pre-set for development. I don't really like this but I can see the value in these cases

139d

@Hazarth

Agreed. I don't think this is the junior dev's fault.

Though environments in Python are notoriously a pain in the ass, it should be the responsibility of the company or senior devs to supply said environment.

Day one should always be to get everyone involved with the project onboarded and be sure they can at least run the project.

139d

Give him some slack..

In my first 3 weeks, I haven't even touch the production code yet. I have been filling my time with corporate and departmental on boarding training.

139d

I am giving him slack, that's why I'm ranting here.

We had a strange transition with a bad CTO and he was one of his hires. The CTO has since left but his legacy of bs remains.

Unfortunately he would like to use his own environment, and I'm not empowered to tell him otherwise. But I'm responsible for some reason to help everyone. Uuggghhhh

139d

Help me help him guys!

138d

@lungdart

you need a conversation with the new CTO asap. There has to be a standardized set of tools y'all are using, within reason. You need internal docs and a real onboarding process yesterday. Luckily this dev is only 3 weeks in and can probably be taught to unlearn the bad habits, as long as the teaching is consistent and the tooling and best practices are agreed upon. New dev might not have used Linux before, not every dev is a systems nerd, etc. make sure you explain everything and why everything is how it is.

138d

There is no new CTO, and the dev has been here for months.

I'll work with the team lead and we'll force an environment and train people on it

136d

@lungdart

sorry about the 3 weeks thing I got some comments contented mixed up with the original rant.

Anyways yea you are on the right track. I would not attribute to insolence what can be attributed to desperation in these circumstances though.

The dev was probably just trying to get work done with tools they knew and perceived the leadership turmoil as an environment in which it was unfriendly to ask too many questions.

118d

@jeeper

"percieved the leadership turmoil as an environment in which it was unfriendly to ask too many questions."

oh my god, never have I been able to out it into words like that, but I've experienced this exact thing.