Do all the things like ++ or -- rants, post your own rants, comment on others' rants and build your customized dev avatar
Sign Up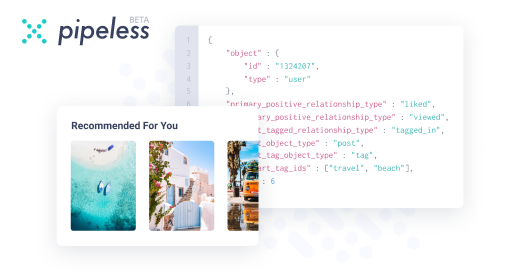 From the creators of devRant, Pipeless lets you power real-time personalized recommendations and activity feeds using a simple API
Learn More
42d

Mechanical keyboards can go suck a massive bag of dicks.
So noisy

42d

Doesn't 1 negate the use of 2?

42d

@jespersh

I've built one with my girlfriend as a side project for me to use while I make raspberry pi bullshit. I didn't have a wired one. Anyways, I would never use one for day to day engineering. Fuck that noise.

42d

@KBS3A

Yeah, dude, whatever you like. No one's judging.

42d

Never used a mechanical keyboard.

I fucking I love island keys.

@Oktokolo

possibly two things that Mac does right is their screen and their keyboard.

Anti glare and crisp display quality + typing on the island keyboard, is fucking A.

No, this doesn't mean I am loving Mac, just that I am rationally appreciative of few good things.

@Floydimus

you probably are right, I actually never got the chance to work on a mac. I've used for a while to help a junior and the keyboard layout sucked ass. "Command" is just not placed at the ctrl spot ffs.

My favorite keyboard is the Dell OEM keyboard they throw at you when you buy a computer.

42d

@Floydimus

you ... Are ... Becoming one of them? 😗

42d

42d

There is a other starter pack available:
1) clumsy ThinkPad
2) super ergonomic external Dvorak-keyboard
3) sticker which read Foss, Gnu, FreeBSD and vim
4) mirror to look at your self while coding super hardcore (because you can not film youself since your cameda is taped)

42d

There are other uses for that box of tissues that will make your tears go away faster.

@fzammetti

yes but you can't take those to work, could you?

@ReverendLovejoy

Lmaoo. Those boards, brings back a lot of bad memories and PTSD. Not the ones for me!

41d

1) I'm using a Sony WH-1000XM4 that is far from a big ass headphone
2) I'm typing on my Macbook's keyboard
3) I'm never fond of stickers
4) I have some tissues to clean up after lunch, not for wiping tears

Guess I'm not a trve dev

41d

@KBS3A

Depends on whether you work remote or not ;)

@fzammetti

in that case the tissues will get used for some other way of relief 😌

40d

@jespersh

I love them but I hate people that ruin a workspace. That include loud ringtones, music over speakers etc. So I get the ones that don't produce the clicks and even put in the silencer rings.

The clicks are on purpose in blue switches and have no place in an office environment. You can get tactile feedback without the noise. So it's a people are assholes issue not a mech keyboard issue.

@Floydimus

: Hey, nowadays it's okay to be a Mac lover. You don't have to hide it.

39d

@Oktokolo

coming out of closet being a mac lover is more dangerous than LGBTQ folks.

39d

@Floydimus

lmaooo dude ima screenshot it. That is so hilarious xD

@Floydimus

: Nah, in most parts of the world it is now safe to openly be a Mac lover. Sure, it might still be better to hide it in some parts of Redmond. But decades of the rainbow pride movement and overall societal direction towards individual liberalism lead to a world without a single anti Mac lover law remaining. Even in Russia it is currently mostly safe to admit being Mac curious or even a Mac lover in public.

Be proud of who you are.

39d

@KBS3A

lol I'll charge royalty, because that's what I learnt from Apple. Make shit and then charge for it.

@Oktokolo

proud of being a Mac user or Mac lover? Because I am neither 😏

Only Mac I love is Mac and Cheese.

@Floydimus

: When or if you go public is all your decision.

38d

@Floydimus

i hate island/chiclet keyboards with a passion. whoever thought of pushing them everywhere should be beaten with them. the whole laptop segment accelerated a bit downhill when even ThinkPads started using it

@ReverendLovejoy

same here. the one i currently have has 10+ years of service and still works perfectly. was able to get a lifetime supply (4) when office was throwing them away

21d

@jespersh

convinced my boss to buy me a Razer Blackwidow Lite as I got so used to using my own keyboard during lockdown that the office ones give me wrist cramps.

With the included optional orange O-rings it maintains the nice typing experience and is barely audible over the background office noise.

21d

@kwilliams

I personally use an epomaker board with brown switches. I take that to work. It blends with the background noise and people don't mind me using it at work.