Do all the things like ++ or -- rants, post your own rants, comment on others' rants and build your customized dev avatar
Sign Up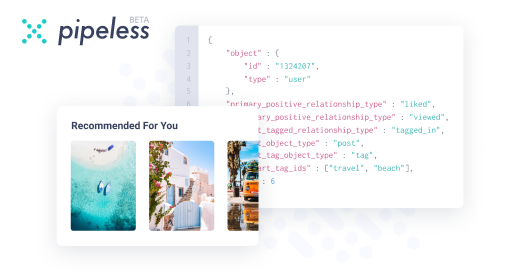 From the creators of devRant, Pipeless lets you power real-time personalized recommendations and activity feeds using a simple API
Learn More
5y

I guess it's cool? Why not use the Ubuntu subsystem and SSH from there?

Also, your chrome is fakked. Hope they revert that.

@olback

you're talking out of my soul, I hope they make it a permament option to switch layouts, but I rather keep it that way now, as I think they will just force it in the future.

The ssh client is interesting, because then you could not install wsl, since most use it as a ssh client exclusively anyway.

@olback

whats wrong with his chrome I wish mine was like that

Ever since satya nadella took charge, microsoft has become my favourite company.

Is this a meme or in real!!!

@skyyydeveloper FCC rants are everywhere in devrant today. Every third rant is related to it.

And the worst part, since it's out in US, every other country will follow the same.

@skyyydeveloper I hope neither in US nor in India or any other country, it's promoted.
Removal of Net Neutrality will bring lots of bias.

@github

not the EU though, they recently made the neutrality laws stricter. And since this is done by the european parlement its not that easily changed back

@Codex404

that's great. EU seems to be the best place to settle now for everyone.

@FrodoSwaggins I daydream about windows being a linux distro, while being able to still execute windows software, something like OSX, but windows. Also I don't think theres much to fuck up, since its probably just the stripped wsl ssh packaged for standalone use.

5y

@skyyydeveloper but India already censors a ton of stuff which i guess is okay if you can live with it , as long as the ISPs are not allowed charge based on content

You cannot always expect Pichai or Nadela. Sometimes, you might get Arjit Pai

This is just amusing. I will wait for the result

Really? Improve? I see it more as another attempt to marginalize the advantages the open-source world offers over their slowly dying business model of endless re-certification and licensing... I see this as a way of exploiting the inherent, err openness, of open-source software by simply including it so they don't loose the people who might be on the fence and give them an option that keeps microsoft firmly in their pocket in as many other ways as they can. I'm sure it will be touted as a perk on future Win Server and other products with lines like 'new secure socket layers in XYZ feature'... Sorry for the pessimism, and really I'm not saying it's all bad, or bad at all for anyone really (except maybe the puTTY project), just that I find it hard to believe Micro$oft has an ounce of altruism. If they want to do good for the OSS community why not start loading Win10 source to github ;)

@skyyydeveloper hey they still gotta pass that through congress - the same congress that voted no to repealing it... twice

@JoshBent

people need to stop wanting Linux to run the garbage Windows API and instead be MUCH LOUDER to the commercial software makers that we wan't Linux native applications too. Linux users tend to reject the mainstream, but as a guy that worked in marketing for years I can attest that it's hard to get by without PhotoShop... and as a musician it's hard to get by without Ableton Live... some apps just don't have Linux equivalents and I think it's only because we don't speak up loudly enough to tell these companies that we really do exist in larger numbers than their antiquated conventional wisdom suggests.

@agaskins

it would take microsoft to change it, you can scream all you want, nobody will care.

@JoshBent

it will take Microsoft to change the fact that commercial software tends to support Microsoft??? Huh? //scratches head

@JoshBent

I think it really just takes Linux users being more vocal. There's a never ending stream of people trying to recreate an Adobe workflow on Linux... they sometime accomplish an approximation, but more often not. If Adobe took the time to develop for Linux they would make more folks succeed with Linux and achieve their needed ROI, and I think it's easy to see more companies following suit if someone like Adobe listened to the screams and said yes to Linux.

@agaskins

wrong (addressing your first comment), if they make the existing software run on the hypothetical linux version of windows and introduce an optional dropped support timeline (like firefox did with old extensions), then it will force those companies adopting the new system going forward.

As long as I can use it programmatically, sure. Currently I have a program using putty to auto SSH into stuff

1. People who actually need to SSH to servers rarely do use Windows as their working OS, and rarely use PuTTY because it lacks lots of things like SCP.

2. Microsoft's Open SSH is great! It comes in with so many pre-installed modules!
Modules like:
KeyloggerToCloud.dll
CrashOn99Rsync.dll
RandomUIBug.lua
InvertedSlashes.tff
ImprecisePing.bat
WrongResolutionSplashScreen.bmp
and more!

Why not just install linux and be done with it?

No sense trying to fix something that looks and behaves like it went through a car crusher and then got a paint job. 😞

@agaskins

Keep this up and you might just become my new favorite person on devRant 🙂

@Root

because there's still too much software that runs on windows only

@JoshBent

I can think of two approaches.

The first, "use only Windows" does nothing to solve it.

The second, "use linux as a primary, Windows when required, and request linux versions of applications from their developers" does.

I'm glad of this. It i stupid to not have shit baked in.

Lol autocorrect, I typed ssh

@Root

fortunately windows 10 doesnt look like vista then

@aaxa

and

@JoshBent

... you guys seem to have misinterpreted my comment or something... I dunno. Sorry for any confusion, but to be clear all I'm saying is that no one expects iOS to run Android apps, nor does anyone get upset when their OSX apps don't run in Windows... why is Linux the only OS that people believe should run every other OS's API smoothly? Why do we need Windows to make a linux distro with their API when we have what many of us believe is a better product already. My point boils down to this; that users should simply be louder and more vocal so commercial devs of larger projects become aware that there are a lot more Linux users (who aren't just software devs) than there were years past. Maybe a wire got crossed somewhere, as I didn't mean anything offensive guys... and I doubt we're really all on that different of a page here in the bigger scope.

@agaskins

the devs in charge probably know it already, its not a dev decision.

@JoshBent

Sorry, what I meant by 'commercial devs' was 'the large commercial software companies'... not any particular department within. Although I find this a minuscule point to split hairs over... I suppose I could have been more clear. Oh well. Happy holidays! :P

@agaskins

Linux isnt as consumer friendly nor marketted as well as windows or apple, theres another reason why nobody cares to put money towards its development.

@JoshBent

we were talking about your 'dream' of WinLinux here... how did this degrade in to Linux bashing, lol. Sure, Linux might have the smallest destop market share, but it's currently trending up and at an all time high. And there are big companies investing some respectable amounts in Linux, specifically as a desktop OS. (I've heard Dell now offers much of it's desktop and laptop line with an option for Linux alternative). Oh And there is kind of a WinLinux that M$ uses, but only because their own OS couldn't handle the job haha.

https://wired.com/2015/09/...

But yes, I suppose you are correct... the OS kernel own and maintained by the cummunity rather than a corporation does have the least marketing... you got me there... but it seems kinda obvious and I never said otherwise to begin with, haha. Like I said, happy holidays, and just let it go buddy... No one has to be wrong for you to feel right :) It was just supposed to be friendly debate.

@aaxa

thanks bud, I'm glad we're on the same page! I love it when friendly debate leads to common ground :)

@agaskins

it's really getting on my nerves, that certain individuals on devrant have imaginary and universal victim mentality issues. How can you pick up something as simple as what I said and turn it into "bashing", it was just simply adding to why linux isn't as considered by most companies as windows or OSX, not to devalue what you said or whatever idea you had of it.

@JoshBent

I'm sorry, I really should care less, but it's just mildly annoying when someone can't take the time to address the broader conversation when someone takes the time to share their thoughts in detail. Yet, instead you make these nit picky yet flippant little comments that only serve as some kind of pseudo-interesting "last word" attempt. I can tell you seem like a bright guy and you're no doubt better than that; it just shows that you aren't really in the conversation, but just appearing to be though. Again, it shouldn't bother me, I apologize. I'm kinda the same way with the last word thing, so I get it man. Maybe you could try engaging in conversation more, and maybe not start off initial dialog with "WRONG", followed by your idea. I think maybe this rash of 'victim mentality' you're seeing here isn't really everyone else man... maybe you're just coming off as jerk to the people that are taking the time to engage in conversation with you, but I could be wrong.

@JoshBent

Psssst.... this is where we become frenemies. ;P

@agaskins

I usually don't answer to those poor attempts of attention, but I'll bite with yours.

(cont.)

@agaskins

"[..] when someone can't take the time to address the broader conversation when someone takes the time to share their thoughts in detail."

Just because somebody has written a novel talking about just one thing, that doesn't mean if I want to address only part of it or just the core message, that I have to write an as elaborate text as he did, that clearly makes no sense.

I also would like to remind you, that devrant is a mobile first app, meaning that typing on a phone is a pain and it doesn't help that the devrant app also squeezes the textarea to like 30 pixels height. If I want to give an elaborate answer, I will take the time and go to the desktop, but for most things, quickly addressing something on my phone is really enough, considering that most messages on here, really don't need anything else.

Your comments so far also were mostly just stretching one single thing, allowing one to just address that.

(cont.)

@agaskins

"of pseudo-interesting "last word" attempt. [..] I'm kinda the same way with the last word thing,"

You do you, but projecting your own psychological problem, is absurd and serves no purpose.

---

"maybe not start off initial dialog with "WRONG""

I really don't see how that's worth mentioning, since its the same way as somebody would agree and say "true, [..]", maybe you got hurt that somebody did not fully agree with what you spend too much time writing?

---

"Maybe you could try engaging in conversation more"

You really should keep your advise to yourself and just stick with the conversation, would save us both time.

(cont.)

@agaskins

"I think maybe this rash of 'victim mentality' you're seeing here isn't really everyone else"

All I did was adding a thought about linux, that it's not even remotely worth it to most companies spending money on. The percentage of actual users, is too low, because there is simply no actual market grabbing from linux, as there is from windows and osx. (marketing, advertisement, partnerships, having the standard inside the educational system or professional environment, ..)

Your reaction to that was acting hurt and saying that I am "bashing" linux, don't you see, how that can be put with everybody else that reacts hurt and oppressed, for near any conversation, that does not go their way?

---

"the OS kernel own and maintained by the cummunity rather than a corporation does have the least marketing..."

Another example of you adding unnecessary nonsense, since you perfectly know what was meant when everybody including me - mentioned "linux".

(fin.)

@JoshBent

Wow, nice job! ++'s all around. I knew you had it in you! My new frenemey <3 ;) I want to be Magneto, but you can still be cool 1970's era pre-accident Xavier, if you like.

Or you can just use openssh for win32? The port. Also there's a better alternative: openssh from msys2. Also, who the fuck uses putty, ewww.

5y

MS have been adding some nice stuff to windows lately, like the Ubuntu bash thing too...
I think the problem is that people know they're going to mess it all up or screw everyone using it in the next few years, so they'd rather stick to applications they trust.
Also I like putty. It's a cute program that deserves to be a default.

@andros705

Microsoft's everything takes long time to load.

Also are you sure? I remember vividly that there's was no scp in PuTTY.

@andros705

oh you see, I wasn't completely wrong :)

Anyway on Windows I prefer Mobaxterm.

@andros705

Haven't tried it. But you should definitely give Mobaxterm a go.

It has so many useful functions, easy-gui-sugar, macros and even stupid games and a screen saver.

5y

Is Simon Tatham on DevRant ?