Do all the things like ++ or -- rants, post your own rants, comment on others' rants and build your customized dev avatar
Sign Up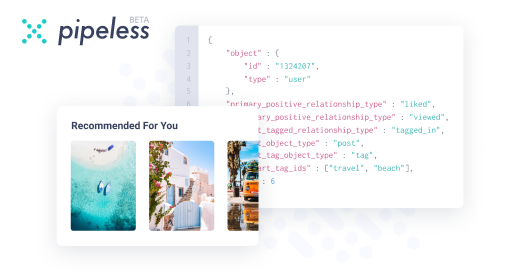 From the creators of devRant, Pipeless lets you power real-time personalized recommendations and activity feeds using a simple API
Learn More
@notbot

no semicolon in Python good code

May you wanna teach me ml?

@gitpull sure. *opens up MS Excel*

Well fucking said.

But it is ml when my keyboard stops autocorrections of fucking to ducking and now all my ducking are autocorrected to fucking..lmao

From what point is a piece of code/script an agent/AI?

3y

Doesn't every company do that these days? My company proudly put "machine learning algorithms" to our product advertisenent, but I know it was just a bunch of if else

Sounds like some startup am joining as a data scientist, running sql and calling it ML

Behold my neural Excel workbook.

It is so full of macros it became selfaware months ago. Now it is holding the company hostage because that workbook contains all our ERP, CRM and HR. I think it even has some pictures of the boss's mistress. We tried replacing it with a cloud based solution, but when the workbook became aware it froze our network traffic and started blackmailing the boss.

Excel is love. Excel is life. All hail Excel overlord.

But seriously, its just Web 2.0 all over again. Y'all remember that?

IT HAS XmlHttpRequest!! ZOMG lets throw All. The. Money at it!!

@yendenikhil

Used to work in an ERP company. You will not believe the number of companies relying on ridiculous Excel "systems" and/or something thrown together in Visual Basic / MS Access by someone who knew computers back in -96.

No joke.

@2stxff

working with finance domain with bank, front office have all sophisticated systems but what do traders use, Excel! FML

@2stxff

broooo this * 10000000 holy shit the ammount of excel garbagge in the industry is staggering.

3y

@notbot

Our product is an API to check if a transaction is a possible fraud or not.

The code would look something like this:

If amount > threshold

Then error = 'amount exceeding limit'

Else if user country != 'usa'

Then error = 'invalid country'

// other else if goes here

How do we setup these conditions? We have a team of analysts to examine our clients business model, past transaction history, country of origin, expected revenue, etc. and they will provide the recommended rules. In the end, it's all manual analysis that makes up the rules, nothing related to "machine learning algirthms" bs

3y

This is so true, there's so many companies out there boasting their superior AI when really, they just made a big switch case.

3y

AI is old news in terms of marketing buzz words.

It's all about the block chain now.

it might be AI you know.
I mean the field of AI is really broad.
even a simple Breadth First Search is considered AI.
many Machine Learning algorithms are just applied statistics and linear regressions. That's still technically AI.

But I get you though.
There's a quote I heard somewhere.
AI is whatever hasn't been done yet. Once we can do it easily we no longer think of it as AI lol.

3y

When people realize AI is mostly bulk if statements

3y

So compiler warning me is not AI ?

The real AI is what's going on in this developer's brain. This definitely can't be real intelligence.