Do all the things like ++ or -- rants, post your own rants, comment on others' rants and build your customized dev avatar
Sign Up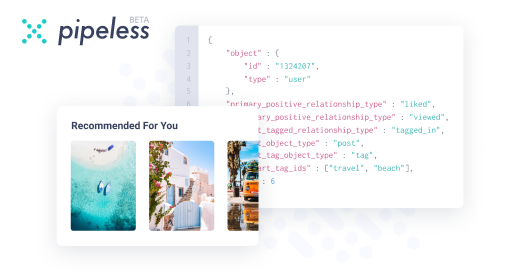 From the creators of devRant, Pipeless lets you power real-time personalized recommendations and activity feeds using a simple API
Learn More
Haha. So stupid interviewer.

This is why people in HR should not be in charge of anything other then getting people there freakin' paycheck and being on top of the coffee situation...

3y

I think, he took 3 weeks to figure out what was DNS, and felt ashamed ,and rejected u to avoid the most awkward situation!

@Noob

OMG! I once didn't even get called to an interview because I don't have a (I don't know what it's called in English) "datakörkort". It's like the most worthless piece of paper you get when you attend the most basic course in computer use, like "here's the power button". How can years and years of dev experience ever compete with that?

You need to write back and tell them they don't qualify as an employer.

Sorry, you don't possess the qualifications necessary to do opsec interviews. Please hand in your resignation now.

@Wallpaper

After that incident I actually applied for two other jobs at the same company just for the lols.

For both I was over qualified. First was some silly phishing sites categorization position and the second one was the most basic customer support.

Both applications returned false after the phone interviews. Similar questions were asked. 😃

3y

Well you can just imagine the type of "talent" they do hire.

3y

WHAT THE FUCK?!?!?!

What I'm finding is the stupidest, least qualified people are the most confident

I feel like this interviewer would agree to your nickname
While you aren't noob

3y

@stevenliemberg or tea. Tea is important too

3y

What a fucking moron. It probably wasn't the right place for you anyway

3y

3y

That interviewer makes me facepalm ON SO MANY FUCKING LEVELS.

"I was patient with you" OH DO YOU WANT A TROPHY FOR THAT.

"letting you finish" SO YOU WON'T ALWAYS DO THAT EVEN AND ESPECIALLY WHEN THEY DEFINITELY KNOW BETTER?

"it´s the that thing..." ITS A FUCKING ADDRESS BAR, IF YOU HAVE ANY IDEA IF SOMEONE IS QUALIFIED OR NOT YOU SHOULD BE ABLE TO SPEAK WITH PROPER TERMS.

WHO THE FUCK EMPLOYS THESE FUCKWITS?

@TerriToniAX

I get what you mean. Here in the US I had to take an extremely basic computer class as a mandatory part of my programming course.

3y

Maybe because you needed to stand your ground and prove him wrong by asking him to fucking like Google it or something, that stupid asshole!!!!!!!!

3y

Bro, I don't play like that. If I were you, I'll call the company to speak to the director or manager about this nonsense. If nobody picks up, I'm definitely driving to that office in person. I guess I'm just tired of these recruiters/interviewers nonsense.

@suprano

As I mentioned above, I wanted to check that company again. So I applied to two other positions there, very basic ones.

The interviewers were very stupid, asked HR-style questions on tech interviews. Abstract stuff like "what would make you motivated in this company".

The tech questions were the definition of banality. I'll quote one: "In Linux, how do you go a directory up?".

Needless to say that I am happy that I don't work there.

@Noob

Any technical job that rejects you claiming you're overqualified entails they don't know what they're doing and it's best you dodge them. I dodge companies requiring irrelevant certifications. No one is "over qualified" for technical jobs, it isn't like working in HR, technology is forever advancing. I'm sure you already know this as you applied for those jobs for lulz 🤣

@spoiledgoods

That's because they are not intelligent enough to realize how stupid they are.

@suprano

well if the guy who is doing the hiring is incompetent, then the guy who hired that guy is probably incompetent to, so you get in to this chicken and egg loop...

@stevenliemberg mostly when a bad employee is being hired, the hiring manager will try to prove that the new employee is worth the resources invested and that he did not commit a mistake.
Then the fiasco begins.

3y

I would have been like "Ahhh good one I like the light heartedness around here already! Oh oh you don't think it's funny. You genuinely don't know the difference between dns and an address bar. Would they let you hire mechanics if you didn't know the difference between a fuel injector and a spark plug? No. What kind of shithole company is this." *drops mic*

3y

What the actual fuck??

3y

At least he's a polite dunce.

I would politely asks what a browsers address bar is than and hang up... Politely of course

Holy fuck. Second time today I've seen a rant along those lines. You have my sympathy!

It's for the best you didn't get selected for this job.

3y

True mate😀

3y

I would just laugh very hard and ask if it was a trap to know how to react in a stressful moment

3y

It's even a wrong answer. What the interviewet describes is a FQDN, or a full qualified domain name...

I'm sure they hired the appropriate guy or girl for the job .

3y

Reminds me of the time one of my friends thought a subnet mask had something to do with Windows firewall.

@BaconatorNoVeg Windows firewall might crash if you change your subnet mask.
That's probably the only relevance :)

3y

It's just a domain name... A domain name server is different. Completely.

3y

I wonder what their other "qualified" employee look like. *shudder*

Proceed to reply with a link to what a dns is and that they are the ones not qualified

@BlasterJoni

they won't be able to visit it, since they don't know what a URL is. The address bar is for the DNS.

Why do they let people like that interview developers. Smh

@TerriToniAX

haha, that made me laugh. Haven't seen the expression "datakörkort" (meant to mean "computer drivers licence" but really means "data drivers licence" - kind of ironic.. Or did I just commit a "Trump"?).