Do all the things like ++ or -- rants, post your own rants, comment on others' rants and build your customized dev avatar
Sign Up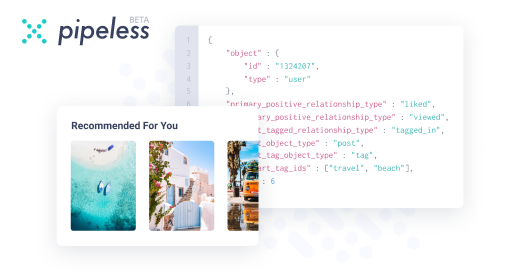 From the creators of devRant, Pipeless lets you power real-time personalized recommendations and activity feeds using a simple API
Learn More
3y

Where was this?

p.s. I don't have a gag reflex

@nate

I'm the America's. The rest of the world isn't usually fucking brainwashed of fearful enough to get on with such completely useless bullshit.

3y

Sis you recover your over priced piece of shit?

3y

@devTea

I walked along the conveyor asking every person "excuse me, these incompetent people lost my watch"

I shit you not. After they lost my watch they just pointed to the 20+ foot conveyor and said...

"It's in there..."

I responded, "yeah, it had better be..."

I don't understand. Did he steal it? How can it fall off the bin?

@HoloDreamer

If only I knew. I have no idea how it is possible since I was on the other side of the border. I'm guessing trey carelessly took stuff out to "check" it and the watch fell out.

After all, it's not their expensive electronics. So why would they care! Haha

@D--M

Nah. I got it. They stood there being fucking useless.

People here, especially those on the left, will ever so gladly trade everyone's freedom and responsibility for "safety" -- especially when that "safety" is a blatant lie.

@Root

Yup.

I knew a dev who worked developing software for the TSA.

He showed me that multiple studies have shown that everything they do has 0 effect on making people secure.

In fact, the tests involved people sneaking knives, guns and other weapons with ease.

So I asked him how they justify it. This was what their official response is...

"It makes people FEEL safe and if they feel safe then they are safer"

I won't be the first or last to say this but let me say it loud and clear.

FUCK YOUR FEELINGS

(Not you Root, your alright haha)

@leanrob

FUCK EVERYONE'S FEELINGS.

THEY'RE NOTHING MORE THAN SHORT-LIVED OPINIONS AND ARE ENTIRELY USELESS.

BASING DECISIONS ON THEM IS FUCKING STUPID!

@Root

Hmmm.

I always thought the right were the hardcore TSA fans. Well not really. I've never thought about it in depth, just seems like something the right would like.

Nonetheless, your comment rings true.

And ++ for the fuck your feelings. Still trying to find a nice shirt to wear around my uni with that on it.

3y

Well, in Germany they let a guy go into security area although tests searching for bombs were positive. Right after that a part of the airport got evacuated and people had to stay in a tiny room for multiple hours with zero information provided. After all the guy hadn't got any dangerous stuff.
A similar thing happens last week, a woman went into security area without even being controlled. After a lot of trouble again she was found and nowhere dangerous.

3y

@Root

On top of that, you have to buy luggages with a special lock (TSA logo) if you don't want it to be forcefully opened by those wonderful agents.

3y

I've actually read a bunch of stories (and even seen a first person *video*) about TSA agents trying to steal people's shit.
This behaviour is apparently so widespread, that the guy was showing how to tie all items in his bag together with zipties, *specifically* so that TSA agents wouldn't be able to steal it.
Then he also showed a clip of him going through a security check, during which one of his items magically disappeared, and it turns out one of the TSA fuckers had stolen it. When confronted about it, the fucker jusy lied about it and threatened to call security.

3y

That sucks, but it could be much worse - loosing something actually good. ;)

can't help myself, but i'm stuck at a question: isn't there a way to call/ping/make it sing and dance from your (apple) phone? meaning you wouldn't have to ask so many people, and your stroll along the conveyor belt would be considerably shorter and easier?

@kulhajs

hah, uhadol som cisto z tvojho nicku ze si bud slovak alebo cech...

... a vyzera nesmierne divne mat v devrantovom komentovom textboxe slovencinu =D

TSA and any kind of airport/building/etc security is more about crowd control than actual security, anyone who wants to actually attack will do it bypassing those control points, they're just here to discourage frontal attack and make you feel controlled so you don't misbehave.

It has nothing to do with your security and all to do with their own.

@provector

well technically he only mentioned one apple product in this rant 🤔

My roommate at my first college attempt flew home and back with a very nice pocket knife in his carry-on backpack. It was from small airport to small airport, but security should still have caught it. (He had forgotten it was there, not done it intentionally.)

3y

@kulhajs @provector

lol can't believe you guys hate people who just using the product that you guys disliked. So what next? Suck windows dick? Arch master race? Fuck everything not vim?

3y

@devTea

Probably younglings (I hope). Better to ignore/downvote, unfortunately.

Aside from my phone, I don't use Apple products, but I totally get why people do. They're well made pieces of tech with solid operating systems, they've got good security and they look nice. So stop with the stupid "apple product users suck". You're not creative, you're not helpful and this is why no one loves you

@powerfulparadox

you're allowed to carry a knive with a blade length < 7 cm (at least in europe)... Flew a few times with my pocket knife (just swiss things :P) flew from Zurich to Berlin and back without any issue. Knife was in the backback, so went through the x-ray...

@Orni

It's funny, I stopped arguing with those folks a while ago when I learned one simple thing.

Most every apple hater I know has never used a Mac as a day-to-day machine, or they were forced to use it for work and just complained.

Its people bashing what they don't understand, but that's fine, most people do that with something.

However, on the other side, I find most people who hate windows used it for years and moved to Mac and found how good it was, experiencing and understanding both sides.

I'm not hardcore either way. I feel a greater affinity to Linux folks since the first laptop I left windows for was a Linux setup. With that said, everything you said is right and I can say that (even at their overpriced hype) they make the best laptops on the market, hands down.

Here come the arguments about specs. I don't hate them for using Windows/Linux, but I don't respect the opinion of someone who doesn't have the slightest experience in what he is talking aboit

3y

@nate

well, that's interesting. 😘

@xzvf

@Wack

That is utterly terrifying.

@Root

nah... There's good and cheap healthcare, good public schools (almost nobody goes to a private school), our "Bundesräte" (kind of something like a president) travel by public transport (without bodyguards) and the public transport is awesome too. Oh and in Switzerland we do too have guns if you care about them... Crime is down and yeah. Live's pretty good actually...

@Wack

Was in the US (Northern Washington state to Vermont)

3y

Yeah "Sick on my dick"

Well don't mind if I do

Why would you need to take off your watch? What could you fucking carry IN YOUR WATCH?!?!?

93d

Very soon I will go to Odessa on working questions. And at the same time, I will stop by to see my friends, a long time ago. And so far I am studying the information about quarantine. Here (

https://odessa-journal.com/covid-19...

) found the actual information about the testing right at the airport. I think it is advisable to find out such information in advance. To understand what to do directly on site.