Do all the things like ++ or -- rants, post your own rants, comment on others' rants and build your customized dev avatar
Sign Up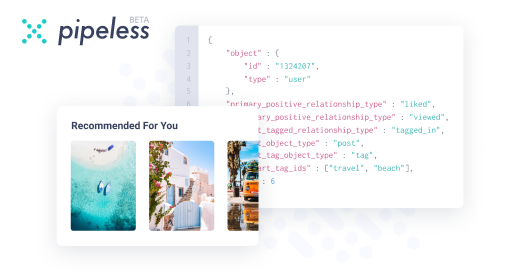 From the creators of devRant, Pipeless lets you power real-time personalized recommendations and activity feeds using a simple API
Learn More
Thank you

@dfox

and

@trogus

for making this community. This was the first time I'd met people who I had encountered only on the internet, and it was pretty damn awesome.

oh so that's who

@ceee

is

@ceee

blue hair would look great though

Wow! Blore meetup anyone????

This is awesome! Now I want a dutch meetup again 😞

@balamu96m

Yes manh, let's plan someday. Gather some crowd..!

@linuxxx

We can arrange that!

Also: looking good, fellow ranters! 😊

Why Mumbai group is not that much active in devfest or tech meetups? Every time I see pics from Delhi, Bangalore, Hyderabad etc. :(

2y

++ for that Blender T-Shirt

2y

Cool, did it take exactly 5 hours? :P

@LuxARTS

I am so glad that somebody noticed :D

2y

such a beautiful young bunch! what did you guys do at the meetup?

2y

Mission compromise... I repeat mission compromise.

Agents details are public now.

@scorpionk

Tech -> It is Bangalore manh, then a bit Pune.

Not even Hyd I guess.

@gowtham-sai

I'm in a slack group of people who got udacity scholarship. There is a channel for meetup/devfest thing. And trust me, tech meetups like this always happen in those cities which I mentioned, except mumbai.

@Yahoo Lots of talking over some icecream.

2y

Awesome!! Thanks for sharing!

@desmondanimus sounds good, let's start a project for this portal.

@localjoost

we have a a Signal group. if you want, I can add you!

@CoffeeNcode

telegram has apis allowing you to send updates on groups, no idea about signal or threema

@desmondanimus what's your GitHub handle? then I'll add you as a contributor

@desmondanimus will add you tonight :)

@desmondanimus added you, you should have a mail about it :)

2y

@balamu96m

all in if before the 2nd week of December

@bittersweet

we're in the process of organizing one, interested?

@linuxxx

I like the idea, but I also like my anonymity.

@linuxxx

I could show up in my black latex gimp suit 🤔

@bittersweet

that would be counterproductive for your anonymity, I believe xD we'd always remember you for that

@desmondanimus statue of unity dekhne aayenge 😂😂

This is awesome. I too want a meetup. I live in Ahmedabad Gujarat

@desmondanimus I also live in Gujarat

@Ganofins

sure, what's your GitHub handle? I'll add you

If there was a London meetup I might be able to make it... mainland Europe is a bit far out for me though.

@Ganofins

I added you. we have a discord channel too to discuss things, please join there too if you'd like to contribute. #devmeetup

2y

Waiting for a Mumbai meetup...

2y

@ceee

oh so that's you. Btw where's your breathing mask lol :D

2y

If I didn't have these stupid exams, I would have been there T_T

@YuganshT79

join us on telegram, we'll have another Meetup soon

@vocuzi

Send me the channel name/link please

2y

@scorpionk

bcoz these cities have ample awesome places to meet for techies.

2y

188d

@F1973 you see :p

We've had a few of more irl meet-ups since this day.

188d

@F1973 lol how did you reach here all of a sudden :p

These meetups don't happen nowadays

@RememberMe

DevRant is no longer like that, a simple online meetup took so much trouble

@theabbie

and what makes you think this was easy to organise?

Online meetups are waaay easier than irl ones.

@theabbie

kinda difficult, I'm not in India anymore :p

As it is the three of us in the photo met up a few times after this one, we've become good friends.

If I was still in Delhi I would organise another meetup but I'm not so nyeh. If you really want one, organise it. You basically just need one person to nag the others into agreeing and fix a date (good luck lol, hardest part).

@RememberMe

I was telling it won't be easy, I don't want one, I live in Mumbai anyways.

@theabbie

whole bunch of dR folks in Mumbai. Shouldn't be that tough.

But yeah, sure.