Do all the things like ++ or -- rants, post your own rants, comment on others' rants and build your customized dev avatar
Sign Up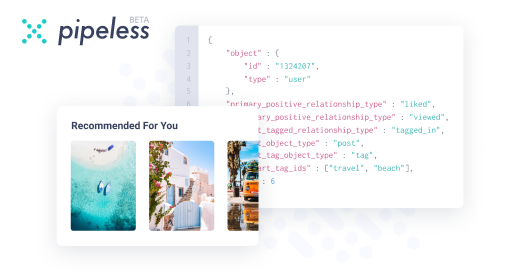 From the creators of devRant, Pipeless lets you power real-time personalized recommendations and activity feeds using a simple API
Learn More
oh no, love confessions on devRant, truly variety content we get here

I'd pick @rutee07 of course (more psycho).

Not with that name you wouldn't

Damn user not active... #foreveralone

Ok how about @nouser

2y

Simping on a devRant avatar. Damn.

2y

@Frederick

That's what you get for being late to the party, mate

By the way, I'd definitely pick

@C0D4

. Now that he lost the teenage haircut, he's becoming worthy again!

PS: Quite pride of everyone for keeping this post neutral!

Do I know you?
🤔

Really though, I don't date guys.
I've tried many times, and it turns out I'm not straight. The more you know 🌠

@Root

Also havent you already mention that you already have a familiy (in a relationship)

Dude, for all you know root could actually be a 70 year old retired priest pretending to be a hot lesbian.

@Jilano

I just woke up and I'm blushing, see what you do to me 😊

@Frederick

,

@Root

is the whole package deal, some would walk away in fear, others take the challenge head on like

@Rantbook

here.

@C0D4

Didnt you know, while you were asleep devrant has been rebranded to devDating.

@Frederick

it was inevitable, I'm surprised it took this long more then anything.

I wonder if we can monetise devDating with a hot desk session.

@C0D4

😂

Gives "hotdesking" a whole new meaning.

@Frederick

devDating? Is that what we settled on? When I went to sleep the options were still devMingle and devDTF

@SortOfTested

Yes, its time to capitalise this platform.

Our concept is unique, instead of matching any users with the best match, we will match them with their worst match, like in this thread.

@Frederick

Are you suggesting

@Root

's chocolatey goodness might not be the Han Solo to OP's Rando Calrissian?

#TruthInAdvertising

@Frederick

There is smartness in everything (except in the WordPress codebase) 🥳

Let's see just how much opposites attract, with this hot steamy desk!

For our first contestants we have the silent stalker, the Android dev from behind the shadows,

@Rantbook

!

Now,

@Rantbook

has had he's eyes on our first match for a while now, she's a glamour, she's the man eater of dreams, and she's behind curtain number 1....

@Root

!

Now our contestants must... oh... oh hold on... they are already on the hotdesk... and ... oh my... wait that's a position?

Well be back after this commercial break!

@C0D4

Don't tell me he is about to use his "Sig"nature move?

Well, that got interesting 😜

By matching the worst possible people we can easily keep the general dissatisfaction flowing, which keeps the platform alive.

🤦‍♀️🤦‍♀️🤦‍♀️🤦‍♀️🤦‍♀️🤦‍♀️🤦‍♀️🤦‍♀️🤦‍♀️🤦‍♀️🤦‍♀️🤦‍♀️

@Root

I'd love a platonic dinner date with you -- but only to watch you get stupid drunk on rum, after which you try to convince me that this silly Ruby language has merit... 🙃

"Noooo EVERYTHING IS AN EXPRESSHION *hic*. The universe is an expression... Rum... Drinking Rum is not a statement. Rum is.. rum is a succsinct expresssion!"

@bittersweet

Is there a way to unit test being drunk in Ruby?

@Root

Is this legitimate Ruby syntax?

@Lor-inc It's in RSpec's DSL (a testing gem), but yes it's perfectly valid (if you define the `be_talkative` and `giggle` matchers). 😊 Even the

@root

(an instance var).

2y

Try sudo I would date

@root

in real life

@99thdev

That still only describes his opinion, so it doesn't affect me or my behavior.

Now `sudo date me

@root

` will get his permissions revoked immediately.

2y

Wtf happened here

@uyouthe It was a feelings massacre.