Do all the things like ++ or -- rants, post your own rants, comment on others' rants and build your customized dev avatar
Sign Up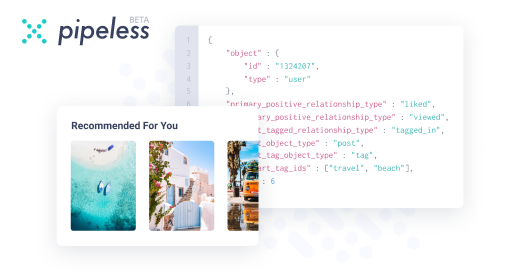 From the creators of devRant, Pipeless lets you power real-time personalized recommendations and activity feeds using a simple API
Learn More
54d

👍

54d

Oh yes! Yes! Yusssss! Thank you! This just made my day.

Sell services not software 😋

54d

Nicee

54d

Nice

I love EU parliament and their commission 🤗🤗🤗

Go, go, go!👏🙏

54d

@asgs

Slow down, love is a very strong word

54d

Wonder how Tesla's gonna take this

54d

Beautiful. Here's hoping the US follows suit (unlikely).

@asgs

Like most governments, they do good & bad stuff.

Most stuff is in itself a mixed bag though.

GDPR for example: Amazing in principle, it certainly made a lot of companies move a bit in the right direction. Plenty of companies rethought their general database security, amount of details they store, account deletion and data export options.

But then it also led to a whole bunch of super annoying, often not even compliant popups -- and most of the shadiest data selling shit just continues anyway.

I haven't checked how this law is worded, and it seems to mostly be very positive. But there will no doubt also be negative side effects -- like more exploding phones because people have the right to integrate some piece of shit Ali Express replacement battery into their 100W ultra-fast-charging smartphone.

54d

This doesn't apply to _software_ does it?

@bittersweet

yeah, aware of all that. Also, agree that no Govt is perfect. This is no utopian society and there will never be

But can't deny the fact that EU is one of the most environment and people friendly entities. One of the most influential entities ever. The two examples you quoted and the myriad of suits against the giants say a lot about their commitment. The execution is flawed sometimes and may never reach the goal intended but they need support from all the parties involved. My intention was to show some support as a cheerleader is all I'm trying to do

54d

@asgs

Usually benevolent, but too undemocratic.

I'm pro-EU, but against it's current form of government. They've made good rules because I think most Europeans, even its politicians, are reasonably decent people.

Most EU socialists are moderately in favor of a free market, most EU christian politicians don't want to crucify gay people, most libertarians & rightwing liberal parties don't want to abolish all public services, etc.

There's always a few clowns yelling things, but they've always been tempered by a majority of moderates.

But the process itself kind of smells.

There's no mainstream reporting on EU politics, and rarely any investigative journalism into the integrity of politicians -- so in my opinion there are way too many lobbyists and puppets.

As a Dutch citizen, I can not vote for a Spanish MEP.

The structure is way too opaque, it's not like people actually know the difference between the European Council vs Council of the European Union.

@asgs

So fuck yeah Yurop 🇪🇺

It gives me awesome coworkers from all over the continent. It allows me to travel freely from northern Sweden to southern Italy without stopping at borders, to order specialty electronics from German webshops.

Arguably also the first superstate with a female president!

But it's a bit of a problem that if I ask 100 people "who is the EU president", maybe 2 will answer semi-correctly... And probably zero would know that there are 3 presidents (council, commission, parliament) and if you showed anyone Sassoli's face no one would recognize him or know his name.

There was actually a suggestion to call Von Der Leyen "Prime Commissioner".

Which sounds 50% awesome, 50% scarily dystopian.

But it costs more to repair than to just buy a new one?

Actually happened recently to me ...I somehow lost the trash bucket for my vacuum... Can't get a replacement so bought a new vacuum...

Vacuum was only $30 though but still...

53d

@donuts

why did it break in the first place? It could be buildt that it lasts forever and if something breaks there is an infrastructure in place that repairs it.

@heyheni

but if it costs like 50% of a new one to repair, then you'd still buy a new one?

Just like rooting and jailbreaking.... Now legal but it's still a pain and risky to do... I remember reading samsung has a hardware switch and if you trip it, u just hard brick the device...

TLDR just because it's now legal, doesnt mean it's going to be cheap.

@heyheni

oh you mean the vacuum. Its a bin that collects all the stuff it sucks up...

Your supposed to empty it and put it back... Somebody threw it away...

53d

@bittersweet

the system is complicated indeed. I don't live in EU, so I don't know a lot of shit. But where else it is not? In India, people don't know how many states are there and what is Lok Sabha doing vs Rajya Sabha doing, many don't know why we vote and why we should vote for a given individual, what powers a president has and can override the Prime Minister and when, etc. The same goes with rest of the world. I'm sure some Americans don't know there are 50 states and think NYC is the capital of NY state. People are simply too complicated to deal with and no one policy or governance can keep anyone happy and satisfied. As long as there are people living in the world, you can expect all these bizarre governance and exploitations

But I totally believe and agree Europeans are much smarter and decent people in general. This justifies the actions EU commission takes and the role it plays in shaping the continent and the world as a whole

@asgs

A coworker of mine once said that the EU is superior to all other governments because the EU is so insanely bureaucratic, and the three and a half laws they make per year are not really understood by anyone.

Which, according to her, means that they can't really fuck things up that badly -- because the real danger lies in effective governments with malicious intentions.

There might be some truth to it.

I mean, we don't even really have a definition of "Head of the EU", so that makes it difficult for any one person to elevate themselves into the dictator's chair.

The EU institutions are a wasteful money sink, but they're also kind of a fly trap for powerhungry people to reduce the actual damage they can do 😄

50d

How big is the scope of it? Because there is a huge potential for companies (like Apple) to weasle out of this. Watch Louis Rossmans video about it...