Do all the things like ++ or -- rants, post your own rants, comment on others' rants and build your customized dev avatar
Sign Up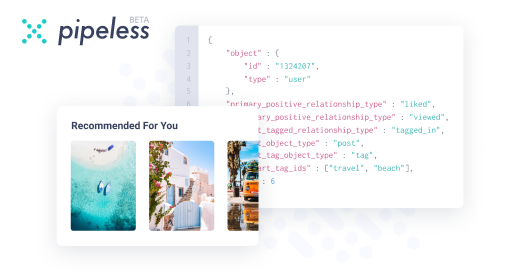 From the creators of devRant, Pipeless lets you power real-time personalized recommendations and activity feeds using a simple API
Learn More
Is your Dad in his 50s? Seems like the whole generation is that way. "I need your help" (you need to do this for me) and then get angry if you want to teach them

You say "google it" now, but you'll regret it when you have to deal with the aftermath of youtubevideo.exe

fucking google is a whole different search engine

@Floydimus

and i answered. Is it my fault he doesnt like the answer?

@b2plane

"Just Google it" is not an answer.

My reflex would be to teach him step by step. If he's not savvy enough, I will download the youtube downloader and then make a small tutorial document with screenshots, showing him how to use the program.

god this rant makes me want to slap the shit out of people.

speaking of which they should delete half of fucking youtube the narrators are fucking awful !

@CaptainRant

you're assuming his dad would know how to access this document and open screenshots. Chances are you've now created a need for another document... Then another then another.... Welcome to recursion hell.

Funny how this almost sounds like my interactions with the QA department half the time...

Why do non tech people think tech people want to be search engine brokers? No wonder people are so stupid and can be tricked to believing absolute horseshit.

If "do it for me" behavior would be frowned upon (at least as much as it should) the whole humankind would double its advancement speed overnight

@YouAllSuck

Is that a medically accepted treatment for constipation?

@JustThat

yes

The surgeon general recommends slapping the shit out of people regularity to promote healthy bowel movements

Look it up lol

Your answer actually was the right one.

People like that dad assume that everyone just memorizes facts like they do.
But we normally don't. We deal with such a humongous amounts of facts (like program code which tells computers what to do in each and every corner case), that we just can't memorize it all.
We memorize strategies and names instead.

"Just google for <name of solution or relevant keywords>" is therefore most often the best we can actually offer. We aren't manuals - we just write them.

@Oktokolo

I am lucky if I remember the name of the programming language I am programming at any given moment.

@Demolishun

Then your standard library has to be ".net" ;P

@kwilliams

who you calling boomer they're all 90 or so now lol

@ChaoticGoods

In that case I will go to plan B and personally assist the dad, training the process into muscle memory as well as long-term memory by explaining the concept first in abstract terms, then analogies and then concrete terms. My experience with people (usually relatively computer-illiterate old people) is that they can figure it out afterwards (even if not perfectly).

@CaptainRant

I taught classes for elderly people for computer literacy. I think your experience is very much not the usual. That might work a little better but the document idea will always end poorly. They will always be worse off. Also if he got so upset about the short answer, you spending a bunch of time trying to break it down into different levels of complexity is almost always going to end in him being very upset. In this case he didn't want an answer he wanted him to do it for him. This might work if someone's genuinely curious about learning how to use technology. But that's not usually the case. Usually they have a problem that needs solved and they're not worried about knowing how to do it again. And in their defense a lot of times they don't even consider the idea that they might need to do this again.

18h

This happens a lot with me. I am not sure if they think everything need to be logical and required a great amount of thinking process, therefore cannot do it. Like small things like a menu pop can go away with a click on the desktop seems very hard. I think it's a fear of screwing up the computer by pressing down a wrong key and never able to go back the way it was.
For example this person was trying to find solution to undo the CAPS LOCK and could not figure out how.