Do all the things like ++ or -- rants, post your own rants, comment on others' rants and build your customized dev avatar
Sign Up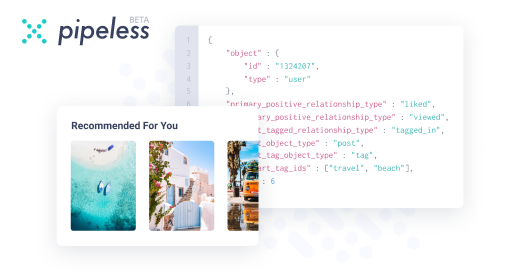 From the creators of devRant, Pipeless lets you power real-time personalized recommendations and activity feeds using a simple API
Learn More
3 days ago, you made a mistake

27d

Your PCs seems to be a severe case of Windows update...

27d

@electrineer

I like to live dangerously, although this wasn't what I had in mind 🙃

A blue screen would have been somewhat better but just a complete lockup, I don't think I've seen that since the ME days 🥲

27d

Confucius says, never touch Windows before the first service pack, and ideally not even then.

27d

Bootrec and sfc require you to launch CMD/Powershell with elevated privileges, aka "Run As Administrator" and when done from Recovery environment you have to specify or change to the actual disk/partition or it may attempt to run those against a Read-Only recovery partition/disk.

27d

Roll back to Windows 10. Take my advice. Windows 11 is unfinished, unpolished and bug ridden.

@Fast-Nop

Confucius (just like many of the Greek philosophers) was all about deriving truth from basic elementary principles, using metaphors and tautologies to train the mind, about diligent work and generosity within communities -- and against blind trust in authority to acquire knowledge, wealth, convenience or comfort.

So I'm pretty sure Confucius would compile his own kernel.

26d

@bittersweet

"Confucius (just like many of the Greek philosophers)"

LOL that one got me! :-)

26d

@C0D4

You're probably wrong and you know it.

26d

Yeah I'm keeping my Ryzen 3900x, 32gb ram, rtx 3090 machine away from windows 11 lol.

26d

@theKarlisK

maybe you missed the bit where I was running CMD pre-boot, there is only an admin cmd at that point.

And yes, I did change from the x drive (memory mount) to c: before running those commands, but getting permission denied as admin and on a physical drive, that's new.

This isn't my first borked boot in life 😐 but I exported a little more stability then this from something being thrown down everyone's throat by Microsoft.

---

For those playing at home, turns out a kernel panic occurred attempting to run an update in the background.... this isn't a great start.

@rEaL-jAsE

roll back you say....... 👀

Where's the ranting fun in that?

26d

I misread that as 3.11

26d

General availability.

The nice term invented to specifically not guarantee any form of stability.

It's available for download, we do not claim any stability.

:) It's fabulous how this simple two word construct has so much meaning and an "obvious hidden message" behind it.

25d

I've had it on my laptop for a few weeks now and to be honest I'm really liking it.
I don't play games on it so I can't comment on that, but for everything else it seems miles faster than windows 10

25d

@TrevorTheRat

Windows 11 isn't faster than WIndows 10. It's just that Windows is always faster than even the very same Windows after a fresh install because Windows is a misdesigned piece of shit that bogs itself down over time.

25d

@C0D4

confession time - I'm no longer sure on how to estimate abilities/capabilities of people, so I kinda expect everyone to just not know the most common things. :/

25d

@theKarlisK

that's fair, the avg user is incompetent at best these days.

@Fast-Nop

it "seems" faster, even from a upgrade path and not a full reinstall, but that's probably some voodoo magic or pre-indexing to make it seem that way.

24d

@C0D4

Benchmarks don't confirm that, except for a dirty little trick upon booting where the desktop appears earlier, but then takes longer to be usable so that it's a wash.

Was thinking about upgrading my son's gaming rig. But I think I'll wait

aren't permissions part of NTFS?
which would mean you're trying to invoke permission-locked files from some anonymous boot user or something?

in any case, fuck win11.
10 finally got good, and now i should replace it by another hurried untested mess? nothanks.