Do all the things like ++ or -- rants, post your own rants, comment on others' rants and build your customized dev avatar
Sign Up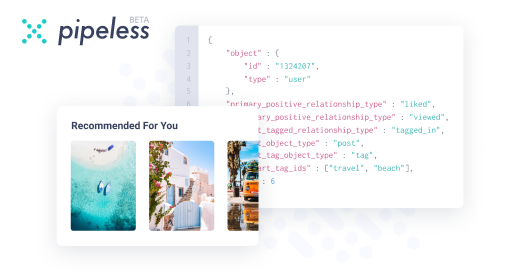 From the creators of devRant, Pipeless lets you power real-time personalized recommendations and activity feeds using a simple API
Learn More
67d

Does greed blind you that much??

Yes it does. Every single time.

67d

In German we would say "Gier frisst Hirn". And when i read your post, the heart too.

66d

> The pay is so low you wouldn't be able to afford rent in *city where CEO lives*.

To be fair, if he lives in a very expensive city, the rent for a small apartment with 2 rooms can be significantly higher than the medium salary in a 3. world country and higher than a Mac Book Pro (which can you get for around 2000 €).

what's your company's name?

66d

Why is dev paying for laptop? Shouldn't the company pay for it? 🤔

@fckIE

why's Jetbrains planning to charge for Fleet?

66d

Althought CEOs are indeed out of touch, most rich-place clients would nag endlessly if their discount-bin service providers do not have the most expensive equipments and the most posh customer service.
As dumb as it sounds, people buy the cheaper option expecting the same thing as the most expensive one.
And this type of karenism is waaaay too common. Someday you will find someone at a bodega complaining to the manager that their cheaper can of coke has less liquid than the more expensive large bottle.

66d

Your CEO isn't doing anything absurd. It's common for many companies to search for employees who are willing to work for low wages. Over 90% of technical support personnel for American firms are located in India and Pakistan, and many Canadian firms also scout for software developers in Africa. Therefore, being an experienced developer is not limited to a particular location.

What many firms do is invite developers to relocate via a work visa, which can be cost-effective in the long term. If the developer is paid well enough, then any issues related to relocation won't be a major problem. Alternatively, companies can choose to fly developers in and pay them a substantial amount to work on-site.

In summary, companies are often looking for cost-effective solutions when it comes to hiring developers, and relocation can be a viable option. As long as the developer is compensated fairly, there shouldn't be any issues.

66d

@JsonBoa

To be fair, a cheaper can of coke is probably better for most people since less coke is less bad for your health.

61d

What's this 3rd world 2nd world nonsense I still keep hearing

59d

Companies are always on lookout for cost saving. However I don't agree that most of clients have such absurd expectations. It only happens when you are over sold to the client. Otherwise usually companies know what utility they are going to get from outsourced engineering work, and hire consultants onsite for optimization and refinements.

@hardCoding

I don't get how would they use these terms for anything other than some kind of, perhaps unintended, discrimination. These terms were coined to distinguish between Allies (1st world - USA, EU and their allies), Axis (2nd world - Soviet Union, China and their friends) and neutral (3rd world) countries during the World War 2.

I feel your pain, they always want cheap resources (as in people) to produce a fast, good quality and reliable output with minimal resources. I worked in a company that would outsource recaptcha's resolution to Indians paying (to the companies, God knows how much each person would get on their end) as little as 2-3 USD per 1000 successful resolutions (each resolution used to take 40 seconds on average). The CEO would go mad every time the service started to fail...

55d

@realngnx

So, Switzerland, one of the richest countries in the world (per capita), is a 3rd world country.

55d

@realngnx

I think you are mixing "cold war" with "second world war".

But, answering

@happygimp0

's question, yeah.

Eritrea, Apartheid South Africa, Liberia and Turkey were all "first-world" countries for being in USA's corner, and Switzerland, Sweden, Austria, Luxembourg and Singapore were all third world countries for refusing to declare for either USA or Soviet Union.

But most of the world considered "irrelevant" by either block (most of Africa, Caribbean and South America, at least until a CIA-or-KGB-backed coup) were really poor countries, and after the cold war the name "3rd world" means "dirt poor"