Do all the things like ++ or -- rants, post your own rants, comment on others' rants and build your customized dev avatar
Sign Up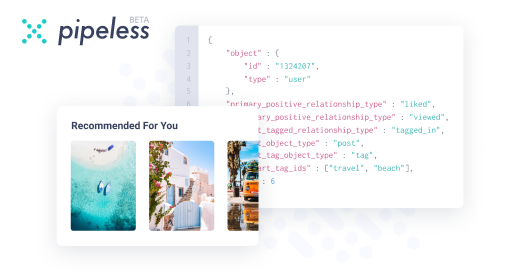 From the creators of devRant, Pipeless lets you power real-time personalized recommendations and activity feeds using a simple API
Learn More
It also doesn't work as well.

Holy shit stop using postman!

Stop complaining about electron, get more ram

Also, you can build a cli that does the same as postman, there is probably one already

@shahlin

I'm a huge fan of insomnia. One feature right out the gate that I love is that it saves the output of its runs. Windows/Linux/Mac

https://insomnia.rest

3y

@bahua

you beat me to it!

Love insomnia😍

Electron + native... I'm a WebDev and that shit ain't naive 😅

I cried at "stick my native dick" xD
Have my ++

3y

If you on the Mac the use Paw instead. It is actually native.

It isn't free but it was well worth the purchase to me!

https://paw.cloud

3y

@bahua

Insomnia is also a great alternative.

It's made in British Columbia Canada as well 🇨🇦. And I'm pretty sure the creator is a devRant user.

It's a super solid free option.

i tought it will be a dog point-of-view story as you started talking about a postman.. a little disappointed i am to be honest.

Btw wth is this Postman?

Lol if it is electron technically it still works on chrome

@bahua

funny you mentioned Insomnia. I had it on my PC for a while and didn't use it till today.

I actually like it 😁

3y

Hmmm, now I'm seriously considering writing a package inspection tool for arch that sniffs out electron-powered "apps" and prevents you from installing such utter garbage.

@MrCSharp

thanks, i use soapui for both rest and soap so yeah, im kind of noob on this subject

Don't understand all the hate on electron. Vscode is built with electron and it's bloody brilliant.

@null-derps

not hating on electron... I am hating at the fact that web devs are considering electron based apps "native"

3y

Just don't use it man.

Crying for 50mb of disk space and 150mb of ram in 2018 is ridiculous.

Develop for 4 platforms with 1 codebase, all for the price of an additional 100mb of ram usage? Hell yes

@ObiSwagKenobi

my problem is calling an electron app "native".

And no, that's not an excuse for wasted memory and disk space. It is plain stupid having to load a new instance of chrome for every electron app instance. This is plain sloppy.

Again, I'm not shitting on electron, just hating on the fact they are now calling electron apps "native" which they aren't

@Paramite just add post its to jt with the needed memory needed, maximum 1kb per post it.
It works 80% of the time, every time.

Because curl doesn't exist

@mundo03

it's fucking expensive, so no, getting more RAM is not an option. And even with 16GB you will reach the point where you are constrained by it

@kaesaecracker

i have 16gb, it id always either chrome or firefox the ones eating the ram, not electron.

I run 3 electron apps, one of them is rambox which is basically a multi-tab electron.

So, stop complaining, got more ram.

@brano88 Postman or similar tools are just using curl commands in the backend or have I got it wrong?

@shahlin

Not curl, just an HTTP request. The curl command is just a frontend for raw HTTP requests on the command line. There are a lot more ways than curl to make requests. Connect to the port and send GET, POST, PUT, and DELETE commands, and see. There are countless ways to package that behavior.

@bahua

Ooh, understood

Thaanks

Do you really expect a company to pay twice the amount of devs to develop for every platform natively, just because you can't afford 16GBs of RAM in 2018?

Those shitty gaming companies, developing more demanding games when some ppl cant afford a faster gpu.....

2y

If you are using electron to build a desktop app, then believe me, your users will need a workstation to run it.

2y

2y

Postman's killer feature is scripts. Love Paw, but it does not offer that degree of automation. Insomnia was too primitive last time I checked.