Do all the things like ++ or -- rants, post your own rants, comment on others' rants and build your customized dev avatar
Sign Up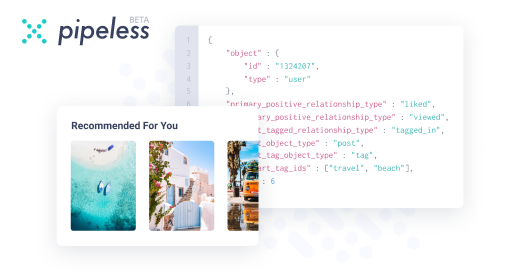 From the creators of devRant, Pipeless lets you power real-time personalized recommendations and activity feeds using a simple API
Learn More
54d

Short answer: NO. Longer answer: For the love of god NOOOOOOOOOOOOOOOOOOOOOO

Y not hardware... meant to be a server?

54d

Sure, just be ready to replace parts having it running 24/7

54d

@N00bPancakes

Probably because someone has a laptop laying around that might be useful for some low-demand stuff...

The main problem I think would be that laptop ventilation isn't supposed to be kept on, and the batter would probably die. However, in a ventilated server rack the passive cooling could be enough and the fan might stay off except for the peak loads. Also depending on how the battery is connected, the power management could bypass it completely, resulting in minimal degradation while acting as a built-in UPS.

@hitko

I dunno man. Seems like a:

"What could go wrong with using a thing for something it isn't intended?!?!?!"

Why not, if you have one that can do the job. You could even take off the display if you want to run headless, especially if it's a model that intakes air through the keyboard. It's probably more geared towards a low power consumption than a server would be.

It's probably a good idea to limit the max battery level to 80% or lower.

54d

Well, laptops in general are just less powerful PCs. They are built with heat and power management in mind. They also come with an integrated UPS by default. They have no hardware redundancy though.

So if you have some unused laptops lying around - why not.
Just don't expect too much performance from them.
And ensure proper ventilation of the space around them.

54d

Laptops usualy don't come with ecc ram. If it works for you, why not. Have some replacement parts and a fire hose on standy.

Cellphones are the best servers. No ventilation required...
...
...
(me ducking and waiting for the bombs)

@GyroGearloose

phones are also designed to stay on 24/7 (as if laptops weren't)

@Haxk20

>:)

@N00bPancakes

I have no server hardware

@C0D4

Mostly aiming to have it do some burst jobs, hopefully it'll be idle most of the timr

@hitko

Yup, looking into disabling the battery when on AC

@electrineer

Unless I get the battery disabling going, then yes. It's a ThinkPad, and according to my research that makes it a lot easier :)

@AtuM

I don't need ECC. I'll probably just be running queued jobs that are recoverable.

@codecrow

No, it's expensive.

@ScriptCoded

what are you trying to do exactly, if you don't mind me asking? I agree AWS is costly when using certain resources, perhaps Digital Ocean can fit your needs?

54d

Haha :D Sure man. Make sure its a 17 inch rog, that way you can see from the logo on the top if its running. :D

54d

54d

@AtuM

Because its a fruit mate.

@codecrow

Just want something cheaper than DO actually :p And I had the space, the laptop and a 1000/1000 connection. Sooo

@ScriptCoded

what I've learned from hosting Jenkins and other projects on a local machine is that it's too much of a headache. Great learning experience, but the time spent researching and saving a couple pennies isn't worth it in the end. Spend the money and move forward in your projects. The more time you spend on saving a couple hundred dollars, the less time you have on what really matters.

Plus you can scale easily and go global with data centers in other countries.

I don't know your project so forgive me if I'm completely off.

Just my two cents. 😆

Well... I was joking but...
Cellphones actually are good servers for testing and small web pages.
I had one serving a web app for a while

@codecrow

I guess I can agree with that. In my case I'm basically the only one doing deployment stuff at work, so I maintain a few applications there. I'm also developing a side project which is actually generating revenue and is live, and another non profit project that has a few services. So this is the n'th side project, and I thought trying something different and saving a few bucks as well wouldn't be bad :)

53d

I took this old 4core phenom, hit it in the corner, I cloned the ubuntu of the vps and installed on it, so now I have the exact copy of the vps server in my room. I am turning it on only when I'm working on the project. I found it highly beneficial, there are no more headaches while moving things from xamp to vps, no more version problems and so on ...