Do all the things like ++ or -- rants, post your own rants, comment on others' rants and build your customized dev avatar
Sign Up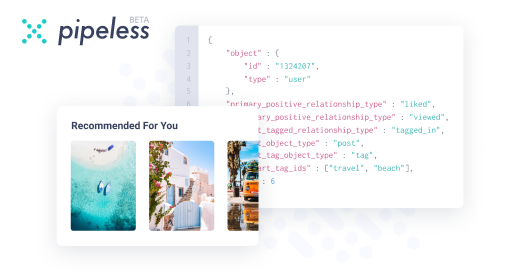 From the creators of devRant, Pipeless lets you power real-time personalized recommendations and activity feeds using a simple API
Learn More
1y

OnePlus 8T
Moto One Zoom
Moto G 1st gen
Moto G 3rd gen
Moto G 4rd gen
Moto E 1st gen
Moto E 4st gen
Moto Z2
Moto X Style
Sony Ericsson Xperia Arc S
Sony Ericsson Xperia Pro
Fairphone 2
Ericsson GA628
Nokia ngage

Some more Sony Ericsson Walkman phones
Some Siemens phones

Some more

Pixel 4a (5G) - current daily driver

Nexus 6P - desk clock duties, hope that the battery won't explode in my face one day

Galaxy Nexus - bricked, sitting in a drawer

Nokia E51 - still functional, but with a swollen battery

Siemens ME75 - probably still working, battery might be okay, but the rubber is totally disintegrated

Nokia 100 - backup that I can charge, turn off, toss in a backpack and have it available for several months

Yours.
Also a nokia 6020.

1y

pixel 6 pro

1y

@zlice same. There is not one phone on the market where i think, wow fuck yeah i need that, i want that, this is perfect.

Pixel 6 - ok, but fingerprint scanner sucks hard

@Linux

bot farm detected. lol, that is a lot of phones man.

1y

iPhone 13 Pro
iPhone XR
Google Pixel 3a
iPhone 6s

The pixel is laying around for when I want to mess with Flutter, but ultimately I went back to iPhone

Humorous diatribe is a facsimile of an alternate universe:

Whatever phone I have I wish your mom would stop calling it. I have changed my number 9 times and my phone 7 times. However, somehow she keeps getting my number. I hear now, ever since we made that mistake together some 20+ years ago, that the kid now goes around asking what phone people have as a way of trying to find his father. Not going to happen.

My sincerest apologies. I have been watching Scrubs and they have the best roasting monologues. BTW, how is my Dr. Cox impression, newbie.

@zlice hoping my astro slide turns up some time this decade...

Until then, got a Blackview BV9500 pro for personal daily driver and a... Wanna say Samsung A71 that work provided? Mic died on the Blackview about a month ago but I'm enjoying having an excuse to not talk to people 😁

1y

iPhone 12 mini. If I need a bigger screen on the go I can use an iPad or laptop. I don't use my phone as my main device.

I develop mobile applications so here are my collections: -

Samsung Corby 2 (not android)
Nokia ASHA 210
Blackberry curve 9360
Samsung galaxy s3
Samsung galaxy s4
Samsung galaxy J2
iPhone 5 (stupid phone)
iPhone 6
Realme C2
Xiaomi M2Lite
iPhone 13 (personal)
Redmi Note 9s (personal)
and a customised raspberry pi phone (I use it for something else, but it is android operated)

1y

iPhone 13 pro & iPhone X
The first is my professional phone which I get to keep after 2 years free of charges. The second my own which I bought for almost nothing 😋

2x Gigaset GS290 (/e/ OS) (current daily driver)
Moto G7 Plus (/e/ OS) (battery sucks)
Lenovo P2 (LineageOS + gapps) (broken screen)
OnePlus One (LineageOS) (broken display)
Moto G (1st Gen) (LineageOS + gapps)
Samsung S4 (LineageOS + microG)
HTC Desire HD (some KitKat custom rom)

The best bet for something newer would be a Pixel 4a or 5a (the latter was never sold here). I just need a big battery, headphone jack, dual SIM, ideally microSD and good custom ROM support..

1y

@Demolishun

I dont have the time to list all of them :p

1y

iPhone 11

iPhone 11 Pro: daily driver
Pixel 5
Samsung s10e
HTC m8

1y

Refurbished iPhone 6s. Don't need much honestly if I can talk in the company's community Discord servers and text/call employees & friends when I'm out of my office, I'm good. It's lasted me a good 5 years and is still going strong.

1y

Oh you want a list of all the phones !

That might take a while..

For now:

Cosmo Communicator.

All the Nokia Communicator models..

Motorola Photon Q 4G LTE.

Ogo CT-25E

Dell Venue Pro

Alcatel OT-808

Qtek 9000

Can you spot the common element between them all. :-)

1y

Pixel 4 anyone?

Wouldn't go back to fingerprint sensors.
Ergo, love that soli micro radar!
Reliably looking at your phone to unlock it, including authenticating for services and pw or other managers is simply brilliant.

IPhone 6s for cross country compability.