Do all the things like ++ or -- rants, post your own rants, comment on others' rants and build your customized dev avatar
Sign Up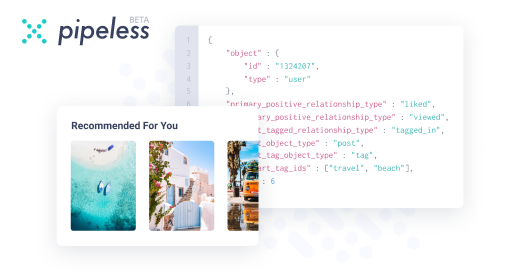 From the creators of devRant, Pipeless lets you power real-time personalized recommendations and activity feeds using a simple API
Learn More
Take the disability advantage while proving it wrong and performing on par or better. Proving people wrong while giving them their peace, what could be wrong with that

@ctmalloy

it gets tiring. Once I prove them wrong, the minute i need help, they either get condescending, start doubting my ability again, or think I'm faking needing help.

@QueenMorgana

I tend to perceive this as an advantage that someone 'normal' in your position wouldn't have. Granted I definitely have not earned the merit to understand this the same as you, others must agree

The reality of this profession is there is a cognitive defacit which when when applied to reality cannot be a difinitive factor

@QueenMorgana

O____o sorry to hear I wish you best of luck and kick their Ass if they are being an asshole

3d print yourself an arm 😉

@QueenMorgana

So I guess you don't like when people are trying to give you a helping hand?

Are these things people have actually told you? If so were they spoken in the work place??.... Almost in disbelief, really absurd people speak to you this way especially in the work place.

4y

@QueenMorgana

cannot come up with any logical explanation how a guillotine *demonstration* could lead to such consequences...

Except utter incompetence and lack of mandatory safety measures ..

Regarding people trying to degrade you by your disability and looks..

Chances are they're either very bad at pick up lines or afraid they might lose their job.. I guess.

Personally I've heard quite a bit of shit, because I'm a fairly muscular & strong guy that does programming.

Most times, in my case.. It's usually because I don't fit their stereotypical image..

4y

"My arm is like the fuck i give gone"

"But men are going to make your life so hard"

Uh, this is not even gender based, office people make my life difficult as well.

@AlexDeLarge

I was referring to the first sentence of your comment lol

Ohhh poor girl that must be so hard for you OMG :(
Guess what? If you have boobs everyone can see them, if you miss an arm everyone will notice that! Maybe they are just trying to be nice and have a small talk. It's normal trying to help someone that is handicap.

4y

@krlooss

Actually she has one "retry" remaining.

@Archetipo being nice, and projecting limitations on to someone because they are missing an arm, have boobs, or are just a pretty female are 2 different things. No one wants to be treated differently for having boobs or missing a limb. It makes the person feel inadequate.

@bittersweet

yes in many cases it's not gender specific. But in far too many cases, gender bias is all too real. It happens to me regularly.

4y

@MissDirection

I can perfectly understand that she might not like it, but why bitching here and not tell them directly that she doesn't like those comments. End of story

I think I can understand the feeling, truth is: that is your reality and must probably its not gonna change. So dont let them win by quitting. You will have yo work harder, prove yourself twice, but as Forest Gump said: sht happens..

@Archetipo I am sure she does address it. Just like I address it when it happens to me. Doesn't mean it doesn't get tiring. When a society can't evolve past its inadequate norms, it gets tiring for those who have to constantly prove themselves.

@krlooss

yup. I decided to stick with swords and throwing stars after that

@Archetipo flaw in your logic is i had told them. And if you read my examples, those aren't things you should say in a work environment. For any reason. Obviously i can't text their tone of voice, but keep *leering, condescending man* in your mind.

@kenogo your teacher can eat regurgitated elephant shit.

Sorry you and your friend had to experience that. Hope things are better for you.

@CoffeeAndHate

i make that joke all the time. I appreciate help when i need it, but when others assume i need it without letting me try on my own first insults me.

Missing an arm shouldn't disqualify anyone from any job, except maybe modeling cufflinks. I would be curious which keyboard layout would be ideal for one hand. Although I would also think whichever would be best for texting would be similar. I guess texting, people who are missing an arm and pervs who only use one hand on the keyboard would be an excellent panel to help design that keyboard, although it'd be an interesting group to get together.

@rtannerf i use a gaming keyboard because it fits better. And i angle my chair to put my residual limb closer. I wish i could send you a picture, but with the sensitive information i work with i can't. I'll try to remember to take one when i get home of that setup.

As for text editor, i use whatever. I have everything zoomed in, though, so i can sit further back and still see it.

usually when I hear people talking the same way they are talking to you I just wonder (no offense): X has a missing body part and yet does more than you butthole do! Stop nagging infront of them and go accomplish double the work they accomplish because you have full body partsbut no that tiny dumbass brain is only capable of nagging and wondering but never be useful ...
damn humans -.-

@QueenMorgana

wow, had no idea you were having just one arm... Prejudice must be hard.

On the subject on prosthetics, ever considered a new robotic arm?

I don't want to sound offensive, but since the field is evolving...

I'd watch a YouTube maker series about modding prosthetics. Fuck, I'd even donate to a project like that.

There should be some special repository with resources, 3D-printer model files, designs and ideas for transhumanist prosthetic mods. Is there? If not, there should be.

@NeatNerdPrime

i have one. It's titanium and carbon fiber. It's freaking awesome, when I'm not breaking it lol

4y

@kenogo thank you. I don't know that it'll help much as I'm at 90 wpm on average (adjusting for mistakes). I will keep it in mind, though, if end up needing it. I appreciate the suggestion.

@kenogo that's what i figured. 350 per second is terrifyingly fast and i was going to recommend seeing a doctor. Joints shouldn't move that quickly for extended periods of time.

I figure 90 is fast, but it's my stubborn side kicking in telling me to prove people wrong when they think i somehow can't computer (at all, even turning a computer on) with one hand. So in my mind, i need to get faster. Lol

@QueenMorgana

I feel the same all the time!

I have to get better and faster!

Not only because of my own feature but to prove all those annoying idiots wrong who judge us only based on the disability.

Or in a more positive spirit... to thank the employer who gave me the chance

@Archetipo There is a difference between noticing something and judge someone based on only that thing.
I am disabled as well and I address every guy who makes a comment like that... most times with a "dark" joke... but still the missing trust in our abilities can be annoying and a big hurdle to overcome.

@QueenMorgana

That's the spirit! It's good that you don't get out of your hand for every stupid joke that people make.

4y

Highly inappropriate ...
but will you Marry me?

@godbomb

??? I will consider it if you present a clear and logical reason, either written or multimedia, but not using PowerPoint. I still reserve the right to postpone answering until I know you better and run a thorough background investigation.

@MissDirection

if I get drunk enough, I will karaoke it and get you a video somehow.

@MissDirection

what a coincidence, I also lost an appendage in a guillotine accident. Most people don't notice though, unless they knew me before the change.

4y

I sorta know the similar... I became deaf and ever since most companies are like your credentials are amazing but we're concerned whether you'll fit...

@billgates

fuck them sideways with a tetanus infested pitchfork.

We work in thechnolofy have other ways of communicating. They need to stop walking around with their heads up their asses. Your lack of hearing isn't going to be noticeable once they see your work. They'll likely forget, feel bad, and go back to whatever they were doing. They need to not focus on it. 😠😡

4y

@QueenMorgana @billgates

of courde it is concerning, but the look for a candidate id based on skills, if a company likes the skills they have to accommodate the needs of the skilled person, when reasonable.

They sometimes forget, but there are companies that know it and do it.

I find funny people forget we are all now in slack (or similar) so we don't have to see each other faces if we don't feel like it.