Do all the things like ++ or -- rants, post your own rants, comment on others' rants and build your customized dev avatar
Sign Up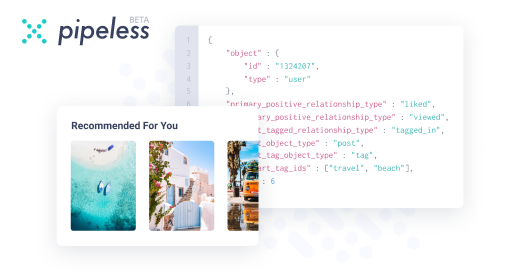 From the creators of devRant, Pipeless lets you power real-time personalized recommendations and activity feeds using a simple API
Learn More
6y

getting people to use it

6y

Oh. That's easy!
• Crashing
• Old age (Dying without regular reboots)
• Arbitrary sudden reboots
• Memory fracturing
• Introducing new OS bugs
• Gaming and graphics support
• Pissing me off

6y

@ryanmhoffman

That's not really fair. Linux does a good job at kernel panics and grub failures.

6y

@C0D4

haven't had one of those in a long long time, thanks for the reminder that they do exist :O.

Running windows applications.

gaming
getting 3rd party support
supporting visual software
having an ecosystem
working out of the box
does not make you go bald if you use it as one user
making sure your system is always up to date and there are no security issues

6y

Being installed by default in most of the computers in the market...

Gaming
Bring supported by companies
Security for the basic user
WiFi

I'm a Linux fanboy too, but let's not get too out of hand with our hatred. Windows is a well-made OS. I'm kinda tired if the fanboying.

6y

Terminating users' applications without their permission

6y

decent driver support ;-)

@ItsNotMyFault

wine does a heck of a good job now days. Even overwatch *runs* (not great yet lol) on wine.

@BindView you tryna tell me that windows randomly shutting down itself after I forgot to save in Photoshop for 2 hours is a good thing?

@Dacexi

hah. Wine has only gotten worse for me since Windows 7.

@Dacexi

huh? That doesn't make wine any better at it's job

@Dacexi

not a good thing, but clicking 'skip' on setting active hours is not windows' fault

@BindView it didn't let me set active hours for more than 12h tho.

@iam13islucky

oh sorry, misread your comment. Wine has only gotten better for me. A bit more libraries i need to install with certain programs but for studio and Photoshop cs6 work exactly like on windows for me.

6y

Multimedia, proprietary drivers, works out of the box on most consumer configs

@AlgoRythm

@BindView @Ashkin he said ONE thing. You broke the rules...

@ryanmhoffman

he didn't say only one, no rules were broke. No need to be a pedant

@iam13islucky

sarcasm doesn't translate well I guess. But he does specify "name one thing".

6y

@liammartens

as a half designer, this is the real thing that pulling me back to Windows.

Internet download manager and games

6y

Window management and Desktop Environment. But that's a really biased opinion.

Still prefer Windows UI over Gnome and KDE. Only *nix DE that's won me over is Budgie.

6y

Blue screen of death :D

@LicensedCrime Oh how much I wish you were right...
@Ashkin 👌❤︎

6y

Hands down Gaming !!

@Dacexi

you said it yourself, it runs but not great.

Until games devs take Linux more seriously, Windows will always be the go-to OS for gamers.

@Dacexi

my Photoshop saves a recovery image every 10 min or so...

Gaming, stable video output (seriously, tearing in every video?!), usability, support for non tech users, support for programs. In some cases Windows IS better than linux. Good luck cutting a video on linux or playing GTA Online.

@vortexman100

Wayland fixes the screen tearing for the most part, too bad that's 5 years away

6y

Hibernating without crashing randomly 30% of the time...

Adding useless games/apps on every boot

6y

Only thing I will miss if I switch is Visual Studio

@kwilliams

yeah but the impressive thing is that they got it working. Porting dx11 to openGL is no small task.

6y

Sadly video editing :(

6y

Incompatibility

6y

Comments in here looks like Eulogy for Windows !!

@LicensedCrime Oh I've known a to the fucking Max windows fanboy, not on devRant though 😷

Well I would, but I need to know what's in it for me on winning this challenge?

(I have my priorities)

You can't benefit off of me slacking off my work on DevRant. Only I can do that (or I wish).