Do all the things like ++ or -- rants, post your own rants, comment on others' rants and build your customized dev avatar
Sign Up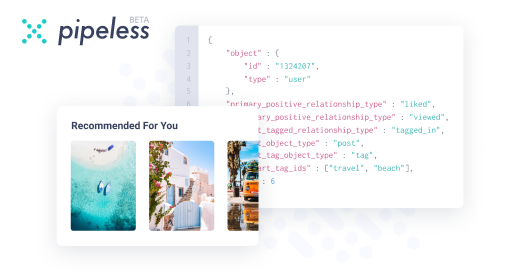 From the creators of devRant, Pipeless lets you power real-time personalized recommendations and activity feeds using a simple API
Learn More
3y

Looks slick

3y

Good job !
Hand made ?

Cool! Love the storage slots under the thing, keeps all the rest free of shite. I bet you threw everything in there 😀

Thank you

@zazapeta

. Yes, I designed it and had a carpenter to make it. You can see the design.

@mzeffect

man, you have no idea :) each storage is 50cm wide, 150cm deep and 32cm high :) you can fit a corpse there. i mean lots of stuff, of course.

@1989 that guitar you see is a Tangent T-357 by Ovation, which was made for Dave Mustaine :) That is my black pearl.

@Floydian hope you get a better one pal :) ps: fuck you too!

Very nice. I hope you do great. :)

Great setup man, enjoy :D
Though this makes me realize I really need to change my damn chair to a better one lol

@gitpush

thank you man :) I had some health issues on my back, the pain was preventing me from working so I went for a big TV chair with rotating capabilities. I suggest it to everyone as well :)

@zeknoss

oh I don't have much room for that, but I really need to take action so I don't face back issues later on :\

@gitpush

oh, than you might consider going for a one with fishnet on the back. those are breathing well and flexible for the back :) cheers!

@zeknoss

thanks man :D

And take my advice never google "fishnet" at work without typing chair at the end XD

@gitpush

oh boy :D you didn't, did you? hahaha XD

@oo92

you've got no idea man :)

@zeknoss

guilty as charged XD

Luckily no one was behind me lool

@zeknoss

hmm a corpse huh? Interesting...

@AbhiKabhi

no sir, no! i meant stuff :) just a little typo!

@heyheni

no man, that's just not for me :) instead I converted a ceiling lighting into a floor-lamp.

Wow, so black @okee come see this

3y

If you didn't write the last sentence, for sure you got a few f-words from me.

BTW, when you type, won't your table be moving with those wheels?

@zeknoss

nope, I was referring to the ebony and obsidianity of this room, he knows what I mean

@theNox

jezus :) i'm jokin, calm down

@zeknoss

I know you're joking haha I just needed a reason to use those words 😏

@CurseMeSlowly how lucky of me, then :)

no, the table's weight and the friction between the floor and wheels makes it pretty stable. in fact, this setup made me think "why didn't i do it before?"

@theNox

:) alright then! btw, the exact colour is called anthracite, it has a little blue nuance in the grey ;) obsidian or smoke were making the room very very depressing...

3y

That looks like a nice place to work. I'm just curious, how is working from that armchair? It looks a little impossible to type and use the mouse while sitting there :D

@Argentus

on the contrary it's much better than the standard desktop+office-chair setups. the couch is very comfortable and the table has wheels so adjusting it to the most comfortable sweet spot is very easy :)

That chair and desk combination does not look ergonomic though. Are you trying to trick us by passing your play zone off as your "home office" ;)

3y

Looks nice, but tell me, how can u sit in this big Seat-Monster?

@MrJimmy that is the real trick :) always have short deadlines and always work near the deadline ;)

@codumke

i mostly lie in it rather than sit in it ;)

3y

Ah ok

@jAsE thank you man :) cheers!

3y

Congrats! It's beautiful. Mine is under construction.

@m0nk

mention me when it's finished :)

3y

Nice setup dude! I have to start by changing my chair :P

3y

Looks rather uncomfortable.

3y

That chair you put you to sleep. Instead of setting an alarm to sleep as a developer, you'll be setting alarms to wake you up. Haha. Nice set up by the way. 👍

@suprano

:) might be the case for many but i'm fine so far man ;) thanks, cheers!

3y

@zeknoss

yes boss! I will do it right away!

You're a man of culture, as well

3y

I like everything but the chair. I can't sit that low and use a computer.

3y

*sigh* not with my income...

@Aedath

don't fret mate, you can save money and eventually get something like this. the whole platform costed me 600 USD :)

3y

Some day, mate... Thanks :)

Amazingly nice! I honestly envy you right now, but good for you!

@kgbemployee

thank you mate, wish you a quadruplexly better den of geek!

3y

Damn I want that!

3y

Cool

3y

This looks classy AF!
Yet, I would fall down when coding at night while drinking.

@zeknoss

I want see how you look like when you type. That this setup is great for posing I never doubted ;P

@k0pernikus

so should I start a twitch stream just to show you how I look typing? :) A LITTLE RESPECT FOR PRIVACY FFS! :D

3y

I couldn't get anything done in an overly comfy armchair like this ;D

@Brachacz

don't worry man, even the most comfortable couch and most jazzy office won't undo the poking sensation of an approaching deadline ;)

@enen believe me this one is the comfortablestest

3y

Very nice, but what is the deal with the step lol

@Vitz That's a platform with 50cm height. A regular humanbeing such as I needs to climb there in two steps for a healthy approach, aye?